CMS Administrator Verma Calls for Permanent Expansion of Telehealth Access after COVID-19. Will States Follow Suit?
During a live virtual event yesterday with STAT News, CMS Administrator Seema Verma expressed support for permanently expanding access to telehealth services after the COVID-19 public health emergency resolves.  As we discussed in a series of posts in April and May, the federal government and multiple states took swift action in response to the COVID-19 emergency to increase access to telehealth.  The steps taken included temporary executive and regulatory orders, emergency legislation, and sub-regulatory guidance, which resulted in expanded reimbursement by private and public payors,  easing of professional licensing requirements, and waiver of certain technical requirements to allow for the use of different types of technology.  
Thankfully, providers and patients across the country are taking advantage of telehealth services, allowing individuals to safely continue seeing their providers during a time when maintenance of physical and mental health is more important than ever.  However, as states and municipalities begin to reopen and the federal and state governments look ahead to our "new normal," providers, payors, and patients need to be aware of which telehealth changes have a defined expiration date, which will continue in effect until the end of applicable emergency declarations, and which changes are or may become permanent.  The list of actions below is by no means exhaustive but aims to provide a broad overview of the legislative, regulatory, and sub-regulatory landscape currently governing the telehealth space, including the various triggers for returning to pre-COVID requirements.  Be sure to check back for future updates. 
Reimbursement  
In previous blog posts, we discussed the provisions of the Emergency Appropriations Bill and the CARES Act related to telehealth, including the provisions removing restrictions on the patient's location when receiving telehealth services and permitting CMS to waive any other Medicare reimbursement requirements.  The CMS waivers granted to date -- a complete list of which is available here -- include waiver of requirements to allow for the use of audio-only equipment to furnish certain services, expansion of the types of health care professionals that can furnish distant site telehealth services, expansion of the Medicare telehealth services list and modification of the process to add new services through sub-regulatory guidance.  CMS has also approved dozens of 1135 state waivers, many of which allow greater access to telehealth services for Medicaid beneficiaries.  All of these waivers go a long way towards increasing access to telehealth services, especially among those patients at highest risk of becoming seriously ill from COVID-19.  Although Verma's comments yesterday indicate that CMS is looking into making these changes permanent, all of the CMS waivers are currently set to expire at the end of the federal emergency declaration. 
The CARES Act also amended the Internal Revenue Code to allow high deductible health plans to cover telehealth and other remote health services before the enrollee's deductible is met.  This allowance applies for all plan years beginning on or before December 31, 2021. 
Several states have acted to require all insurance carriers to reimburse clinically appropriate, medically necessary services provided via telehealth, but the duration of these new requirements varies from state to state.  For example, Massachusetts' executive order requires all insurance carriers to allow providers to deliver telehealth services until the order is rescinded or until the state of emergency declared by Governor Charlie Baker is terminated, whichever happens first.  The emergency regulations issues by the departments of insurance in New Jersey and Iowa include similar requirements and also expire upon the end of the declared public health emergencies in those states.  Colorado's emergency regulations also require coverage of telehealth services, but requirements are set to expire August 1, 2020, unless the public health emergency in the state ends prior to that date.  Washington State went a step further, when on March 25, Governor Jay Inslee made implementation of Senate Bill 5385 effective immediately.  The bill, which was initially set to apply to health plans offered after January 1, 2021, requires parity between in-person and telehealth services and will remain in place permanently. 
Professional Licensing
In addition to loosening requirements to allow for greater reimbursement of telehealth services, licensing requirements have also been altered to increase access to telehealth services.  CMS issued a waiver of the requirement that physicians and other practitioners must be licensed in the state where they are providing services for the duration of the declared public health emergency but clarified that state licensing requirements still apply.  In Wisconsin, the Department of Health Services issued an emergency order allowing physicians to provide telehealth services to patients located within the state during the state's public health emergency, as long as the physician holds a license in Wisconsin, any other state, or Canada.  In an effort to ensure access to mental health services, the Wyoming Mental Health Professions Board is temporarily allowing out-of-state licensees with an existing provider-client relationship to provide services in the state through telehealth technology until 30 days after the governor lifts the state of emergency.  Alaska's Board of Professional Counselors also issued an emergency regulation allowing applicants for licensure to provide distance counseling under board-approved supervisors.  While Alaska's emergency regulations are currently set to expire September 22, 2020, the Board intends to make the changes permanent. 
Technical Requirements
As we previously discussed, in March, the Office of Civil Rights ("OCR") announced that it would not issue penalties related to the use of non-HIPAA compliant technology, thus allowing providers to use any non-pubic facing remote communication products to communicate with patients for the duration of the federal public health emergency.  As mentioned above, CMS has also waived the requirements related to use of audio-video communication for evaluation and management services, behavioral health counseling, and educational services.  These temporary changes, and similar changes on the state level, have removed the barrier of entry for many providers seeking to provide telehealth services for the first time.  For example, the Iowa emergency regulations discussed above also require health insurance carriers to eliminate barriers to audio-only telephone transmission requirements and require coverage for the use of telephones, audio/video, secure text messaging, email, or other patient portals to furnish telehealth services for the duration of the Governor's emergency proclamation.  Colorado's Board of Health has proposed a rule waiving the requirements for face-to-face clinical assessment, allowing video technology and telephone to be used to access health services during this and any future statewide emergency or disaster.  Finally, Idaho's legislature permanently amended its telehealth statute to include the use of synchronous or asynchronous telecommunication technology. 
The prevalence of telehealth and telemedicine has clearly increased in response to the COVID-19 pandemic.  While patients and providers across the country are mitigating the risk of further spreading the virus by utilizing these care delivery options, many of the changes that have allowed greater access to the technology will last only as long as the declared public health emergencies. Administrator Verma's comments yesterday provide hope that ongoing access to telehealth, at least among Medicare beneficiaries, could become a reality.  As we await further action by CMS, Congress, and the states, check back here for updates on the expansion of telehealth during the pandemic and beyond. 
Authors
Cassandra L. Paolillo is an Associate at Mintz whose practice involves advising health care clients on transactional and regulatory matters, including mergers and acquisitions, regulatory compliance, and general contracting. Cassie primarily works with providers and payors.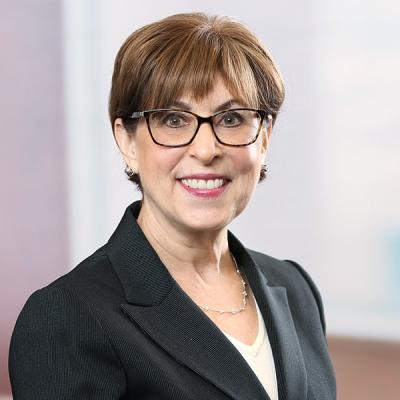 Ellen provides strategic advice to health care providers, investors, and start-ups on telehealth initiatives as well as the traditional practice of medicine across multiple states.