Bioethics in a Pandemic: Johns Hopkins Offers Ethics Framework to Support Vaccine Distribution Decisions
The Johns Hopkins University Center for Health Security (the "Center") has been providing thought leadership related to the novel coronavirus and the COVID-19 pandemic since the beginning of the year. Two of the Center's recent reports relate directly to our discussion on vaccine distribution.  The first is an interim framework for COVID-19 vaccine allocation and distribution (the "Report"), and the second focuses on the public's role in COVID-19 vaccination. Here, we provide a high-level overview of the first report. We'll dive into the second report in a separate blog post.
Introduction
The Report sets out an ethics framework that can be used when developing a plan to allocate and distribute a limited supply of novel coronavirus (SARS CoV-2) vaccine. The authors are a multi-disciplinary team of public health experts at Johns Hopkins who considered, among other things, medical risk, public health, ethics and equity, economic impact, and logistics in preparing the Report. The intended audience includes the experts working on vaccine allocation plans, state and local officials who will be implementing those plans, and anyone interested in influencing vaccine allocation decisions, which we all have an opportunity to do via public comment.
Ethics Framework
As we have been discussing, existing pandemic strategies incorporate two broad approaches that generally combine the principles of beneficence and justice: (1) a utilitarian approach focused on maximizing overall benefits; and (2) a fairness/equity approach focused on treating individuals fairly. The Center's framework instead focuses on three broad ethical values, which are rooted in the same foundational principles.
Wellbeing and Promoting the Common Good
An allocation plan should promote the common good by focusing on both public health and economic and social wellbeing. Public health interventions should generally reduce the spread of SARS-CoV-2 and protect essential services, while at the same time enabling children to return to school and economic and social activity to resume more broadly. One possible tool to achieve these goals would be to prioritize vaccination for workers who cannot work from home.
Justice, Fairness, and Equity
In general, the impact of a vaccine is different for different groups of people (e.g., those at higher risk of death or serious illness), and the typical mechanisms used to treat people equally (e.g., lottery, first-come-first-serve) often would be deemed unfair or inefficient when it comes to vaccine distribution.
"There are other ways in which justice requires treating people equally that are important for vaccine allocation. Justice entails treating equally the interests of everyone affected by a vaccine policy and ensuring that people with relevantly similar interests are treated similarly…Allocation policies, and their implementation plans, should ensure that everyone who qualifies for vaccine under an allocation criterion is offered the opportunity to receive it."
Another important discussion in the Report relates to the higher rates of severe COVID-19 illness and death among some systematically disadvantaged or marginalized groups, who are also suffering higher rates of economic harm during the pandemic. Vaccine allocation should consider and address the concerns related to these groups in order to promote justice, fairness, and equity. 
A third element of this ethical value is the principle of reciprocity.  Generally, this means prioritizing those who face increased risk of COVID-19 in order to provide essential services for the public.
Legitimacy, Trust, and Sense of Ownership in a Pluralist Society
This value relates to how we, as a society, should make decisions regarding the allocation and distribution of vaccine. Acknowledging that there will be disagreement, the authors urge policymakers to promote respect for different views and establish mechanisms for public engagement. Leaders should also clearly and confidently share decision-making criteria, including vaccine safety and efficacy information in order to develop the public's trust in vaccination.  Transparency at each stage will be vital to developing the public's vaccine confidence and trust.
"Rather than a one-sided, top-down process, allocation decision making should consist of discussion, deliberation, and joint problem solving, which should result in allocation policies that have greater social legitimacy, cultural competence, and practical feasibility and foster the broader public's ownership of the vaccination enterprise itself."
Suggested Vaccine Allocation
The authors use their framework to suggest an ethically defensible allocation plan to prioritize specific groups for vaccination while supply is limited.
Tier 1 includes those:
Most essential in sustaining the ongoing COVID-19 response
At greatest risk of severe illness and death, and their caregivers
Most essential to maintaining core societal functions
Tier 2 includes those:
Involved in broader health provision
Who face greater barriers to access care if they become seriously ill
Contributing to maintenance of core societal functions
Whose living or working conditions give them elevated risk of infection, even if they have lesser or unknown risk of severe illness and death
We encourage you to look at the full Report and review the detail provided by the Center on its thinking.  In particular, the Report provides concrete examples as to how the ethical values support specific policy goals and actions that enable readers to understand how ethics thinking ties into the implementation of a vaccine distribution plan. The Report also provides examples of people who fall into the proposed priority groups in Tier 1 and Tier 2.
Author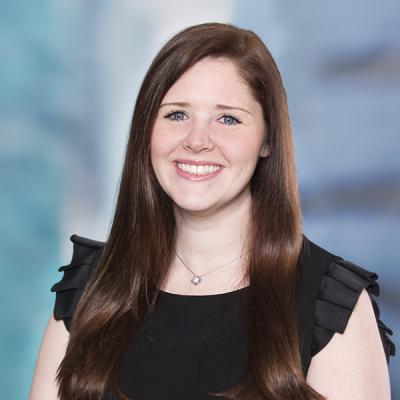 Bridgette A. Keller is a Mintz attorney who applies her experience in health system administration and ethics in health care to her health law practice. She advises health care providers, ACOs, health plans, PBMs, and laboratories on regulatory, fraud and abuse, and business planning matters.