CMS Issues Updated Guidance for Home Dialysis Provided at Nursing Homes
On March 22, 2023, the Centers for Medicare & Medicaid Services (CMS) issued updated guidance for home dialysis services performed in a skilled nursing facility or nursing home (the Updated Guidance). CMS first issued guidance addressing home dialysis services provided to nursing home residents on April 17, 2018 (the Original Guidance). The Updated Guidance incorporates responses to comments, questions, and feedback received during the ensuing five years from state survey agencies, dialysis providers, and other stakeholders, and current models of home dialysis care of a nursing home resident.
Background
Medicare-certified end-stage renal disease (ESRD) facilities must comply with the Conditions for Coverage (CfCs) at 42 CFR Part 494, and all ESRD patients receiving dialysis services must be under the care of a certified ESRD facility to have their treatments reimbursed by Medicare. Residents of a nursing home may receive dialysis treatments through two options:
In-Center Dialysis – The resident receives dialysis treatments at a certified ESRD facility. The resident is either transported to and from an off-site or on-site certified ESRD facility for dialysis treatments or transported to a certified ESRD facility that is located within or adjacent to the nursing home building.
Home Dialysis - The resident receives dialysis treatments in the nursing home. Dialysis treatments may be administered by the patient, a family member or friend, dialysis facility staff, or nursing home personnel.
Home dialysis as a treatment option for nursing home residents addresses certain disadvantages of in-center dialysis, such as transportation times and disruption of the resident's daily activities. CMS acknowledged, however, that the clinical complexities of this population (e.g., age and multiple comorbidities) and the multiple care teams (i.e., nursing home and ESRD facility care teams) present unique considerations. The Updated Guidance details key elements to ensure effective and safe home dialysis for the nursing home dialysis population. These include:
on-going collaboration of care between the dialysis facility and nursing home;
adequate training for anyone that administers dialysis treatments;
appropriate monitoring of the dialysis patient's status before, during, and after treatments; and
ensuring a safe and sanitary environment for dialysis treatments.
This article highlights some of the more significant additions and updates to the Original Guidance for dialysis facilities and nursing homes when furnishing home dialysis care to nursing home residents. The Updated Guidance contains information regarding:
written agreements and the responsibilities of the ESRD facility and the nursing home;
qualifications and training of any dialysis administering personnel; and
coordination of care.
Written Agreement Between an ESRD Facility and a Nursing Home
Dialysis facilities providing home dialysis services to a nursing home are expected to have an agreement with the nursing home. A noteworthy update in the Updated Guidance is the inclusion of a list of elements to be included in the written agreement. Though CMS noted that the list is neither exhaustive nor mandatory, CMS considers it a resource for dialysis facilities to refer to prior to furnishing home dialysis care to nursing home residents. The agreement should include:
methods for enabling timely communication and collaboration between the ESRD facility and nursing home care team;
ensuring a safe and sanitary environment where the dialysis treatments occur;
ensuring active participation of the nursing home care team in the development and implementation of an individualized care plan;
delineation of patient monitoring responsibilities before, during, and after each treatment, ensuring any state scope-of-practice laws and limitations are adhered to when delineating responsibilities;
process that ensures a review of the qualifications, training, competency verification, and monitoring of all personnel, patients, and caregivers (family members or friends) who administer dialysis treatments in the nursing home;
procedures for preparing nursing home staff to appropriately address and respond to dialysis-related complications and provide emergency interventions, as needed; and
procedures to make sure that all equipment necessary for the resident's dialysis treatment is available and maintained in working condition.
ESRD Policies and Procedures for Nursing Home Dialysis
Throughout the Updated Guidance, CMS emphasized how the provision of home dialysis to nursing home residents requires coordination and cooperation between the nursing home and dialysis facility, and that the dialysis facility should make sure that its policies and procedures address the nursing home setting. The ESRD facility should collaborate with the nursing home to develop and implement protocols for the delivery of home dialysis services and, to the extent possible, CMS noted they should be equivalent to the standards of care provided to dialysis patients receiving treatments in a dialysis facility (i.e., procedures for infection control; patient assessment; patient plans of care; care of the dialysis patient at home; and emergency planning and preparedness).
Qualifications and Training
Individuals who administer home dialysis treatments in a nursing home facility may include the Registered Nurse (RN), Licensed Practical Nurse (LPN)/ Licensed Vocational Nurse (LVN), certified nursing assistant (CNA), patient care technician (PCT), resident, or the resident's existing designated caregiver. CMS highlighted that if the dialysis facility will be training staff members (whether employed by the dialysis facility or the nursing home) to perform the home dialysis, the facility must make sure that staff meet the practice requirements in the state in which they are employed. It was noted that some states have statutes, regulations, acts, etc., that determine the scope of duties for PCTs, CNAs, and LPNs/LVNs, and list expressly permitted or prohibited duties.
In-Room Presence for Hemodialysis
CMS recognized that nursing home residents may or may not be able to identify and handle medical and non-medical emergencies based on cognitive or physical limitations. In order to ensure patient safety and prompt recognition of complications requiring medical attention, CMS noted that the ESRD facility and nursing home need to (1) ensure that the resident is trained and understands situations that require attention and is capable of requesting help independently or (2) have qualified dialysis administering personnel remain in the room throughout the entire duration of the hemodialysis treatment. CMS also appreciated that a nursing home resident's cognitive or physical status may change over time, and that nursing home and dialysis facility staff need to monitor and communicate such changes and adjust patient monitoring approach accordingly.
Nursing Home Dialysis in a Common Area
Medicare standards for infection control, patient rights, and patient safety apply to all certified ESRD facilities that provide in-center and/or home dialysis. Giving the example of where nursing homes provide home dialysis treatments to multiple residents in a common area, CMS noted that the ESRD facility is responsible to ensure that they are aware of the environment and setting where the dialysis treatments will be performed, i.e., in the resident's room or a common area, that home dialysis is not provided unless the safety of the patient can be guaranteed, and that residents requesting privacy or requiring isolation are not dialyzed in the same room or area as others.
Coordination of Care
As noted previously, coordination of care between the dialysis facility and nursing home are a necessary component for the provision of home dialysis to nursing home patients. CMS outlined several key factors for coordination of care:
Communication – There must be mechanisms for communication between the dialysis facility and the nursing home addressing when certain communication should occur and how it should be documented. Specifically, the ESRD facility must provide the nursing home an on-call schedule with the names and contact information of physicians and/or ESRD facility RNs to be called for questions and emergencies.
Patient Management – There should be designated points of contact within the nursing home to ensure successful coordination between the dialysis facility and nursing home. It is essential that these designated nursing home staff be actively involved in all aspects of the patient's dialysis-related care (e.g., patient assessments, patient management, and plans of care), including any adjustments needed. The dialysis facility interdisciplinary team (IDT) team must coordinate with the nursing home staff to develop and implement of a patient's individualized care plan.
Quality Assessment and Performance Improvement (QAPI) – The CfCs require that dialysis facilities develop and implement a QAPI program. To ensure the dialysis facility can effectively assess, monitor, and implement sustainable performance improvement, the dialysis facility should include participation from the nursing home where the patient resides. The dialysis facility should share information with the nursing home and receive information from the nursing home about matters pertinent to each patient's plan of care.
Emergency Plans – The dialysis facility must educate and prepare the nursing home to address all potential emergencies related to the dialysis needs of the resident receiving treatments in the nursing home. CMS noted that the following emergency plans must be clear and should be communicated to nursing home staff:

Plans for Back-Up Dialysis – The ESRD facility is responsible for ensuring that a back-up plan is in place for situations where a patient's routinely scheduled treatment is impacted due to reasons beyond their control. The ESRD facility needs to ensure that the nursing facility has this information and they understand the procedures that are in place for such events.
Managing Complications – Home dialysis training must ensure that nursing home staff are aware of complications that should be recognized, communicated to the dialysis facility, and acted upon based on established procedures.
Equipment Failure – The dialysis facility must install, repair, and maintain all home dialysis supplies and equipment. The ESRD facility must provide nursing home staff with: adequate and appropriate education for possible equipment failures and risks associated with equipment failures; troubleshooting techniques; and contact information for assistance in resolving issues with equipment failure.
Emergency Supplies – The ESRD facility and the nursing home should ensure a reserve of supplies to be available in emergency circumstances. To assist with inventory, the ESRD facility should provide nursing homes with medications, equipment, and dialysis-related supplies through routine deliveries.
Existing Personal Caregiver
If an existing ESRD facility home dialysis patient who is admitted to a nursing home has a trained personal caregiver who administered the dialysis treatments at home, that caregiver may be approved by the ESRD facility and the nursing home to continue to administer the patient's home dialysis treatments in the nursing home. CMS noted that the decision-making process for such situations should be addressed in the agreement between the ESRD facility and nursing home.
Survey Process for ESRD Surveyors Reviewing Dialysis in Nursing Homes
The Updated Guidance also updates the ESRD core survey process to include some additional survey tasks for evaluating home dialysis services provided in a nursing home. The ESRD survey tasks for review of home dialysis in a nursing home involve tasks at the ESRD facility prior to the on-site visit at the nursing home, tasks conducted onsite at the nursing home, and tasks conducted at the ESRD facility after the on-site visit. Of significance, the Updated Guidance adds a table that delineates the total number of onsite visits that ESRD survey team is required to make based on the total number of agreements that are in place between the ESRD facility and nursing homes.
Given that it has been five years since CMS issued the Original Guidance, stakeholders (i.e., ESRD providers and facilities, and nursing homes) should review and update their current agreements, policies and procedures, training protocols, and overall process for home dialysis administration for nursing home arrangements as necessary to be consistent with the most current standards of practice.
Author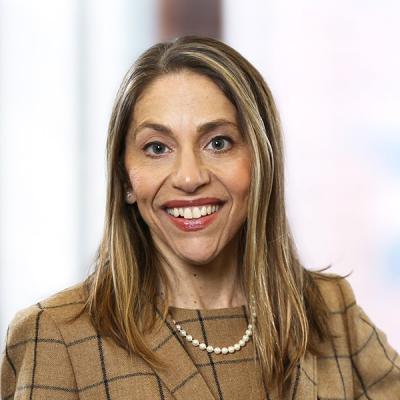 Pamela handles complex health care transactions and provides intricate regulatory and compliance counsel to health care clients across the United States.