First Nonprescription Birth Control Pill Approved for Marketing by FDA: A Milestone for Reproductive Health
As we previously reported, Perrigo Company's subsidiary HRA Pharma submitted an application to the Food and Drug Administration (FDA) in the summer of 2022 to switch an existing prescription-only progestin birth control pill to over-the-counter (OTC) status. On July 13, 2023, FDA approved the application, based in part on a unanimous advisory committee vote in May that the potential benefits of nonprescription norgestrel daily tablet contraception availability outweighed its potential risks. OTC marketing of the pill will proceed without any innovative regulatory controls or requirements that could have added burdens on consumers' ability to access the drug at the point of sale. In other words, the agency determined that the Drug Facts Label (DFL), enclosed package leaflet, and other information on the carton (i.e., the Principal Display Panel) provided sufficient mitigation measures for known risks associated with the drug.
As part of its decision, FDA also clearly articulated that future applicants seeking to make similar Rx-to-OTC switches for contraceptive products will need to provide robust results from consumer studies – such as label comprehension studies and actual use studies – to demonstrate that the DFL and other labeling alone can support consumers' safe use of this class of drugs. It noted that it will "expect future sponsors to include design elements that will decrease the likelihood of inaccurate reporting in actual use studies (while maintaining a naturalistic use setting), and to conduct preliminary studies that demonstrate correct eDiary reporting prior to conduct of a pivotal actual use study" after the results submitted for the OPill were found to be problematic.
Nonetheless, in the final decisional memo for the switch application, the Deputy Director of FDA's Office of Nonprescription Drugs concluded that "the benefit:risk ratio for the individual consumer is favorable. Also, the overall negative public health impact of these adverse outcomes is expected to be less than the positive public health impact of prevention of unintended pregnancies." She also found that, "[w]ith regard to their reproductive health today, US women and others with the potential to become pregnant face many challenges. Nonprescription availability of this daily oral progestin-only contraceptive has the potential to at least marginally, and perhaps substantially, lower some of the barriers to reproductive self-care and bodily autonomy for American people." In the post-Dobbs world where reproductive health care options depend increasingly on where you live and whether you have the capacity and financial resources to travel great distances if the care you need isn't available locally, it is important that this public health benefit from FDA's recent approval was explicitly recognized in the agency's comprehensive evaluation of the product's pros and cons.   
Perrigo/HRA Pharma has stated that the product, called OPill®, will be launched commercially during the first quarter of 2024. The company also indicated in its statement that it would be seeking to ensure that the pill is "accessible and affordable" to all, although at this time the retail price for the medication has not been announced. As a result, members of Congress and the Executive Branch have taken an interest in guaranteeing equitable access to the new OTC birth control regardless of people's income or social situation; for example Senator Patty Murray (D-Wash.) has introduced a bill called the "Affordability is Access Act," which would require insurers to fully cover the FDA-approved product without any fees or out-of-pocket costs. The legislation – S.1698 in the Senate and H.R.3589 in the House of Representatives – currently enjoys support from Democrat members only so its prospects in the 118th Congress are somewhat uncertain. The Centers for Medicare and Medicaid Services (CMS) also remarked to media outlets after FDA's approval action that it would be encouraging private plans to voluntarily cover the OTC product and urging states to find ways to do so under Medicaid.
We will continue to watch these areas for further significant developments.
Author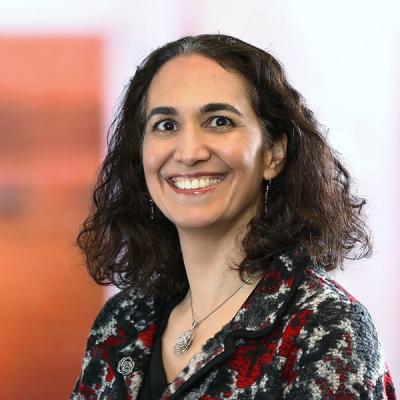 Joanne counsels global clients on the regulatory and distribution-related implications when bringing a new FDA-regulated product to market and how to ensure continued compliance after a product is commercialized.