Energy & Sustainability Washington Updates – May 2019
Congress returned from a two-week recess on April 29, with the next one-week recess scheduled for the week of May 27. Since our last update, a number of energy-related bills have been introduced and congressional committees have held several hearings of interest to the energy sector. Additionally, the Administration has announced energy efficiency funding opportunities and the President has signed two energy infrastructure Executive Orders.
Senate Nuclear Hearing
The Senate Energy and Natural Resources Committee held a hearing on April 30 to examine pathways to reestablish US global leadership in nuclear energy, and to receive testimony on the Nuclear Energy Leadership Act (S. 903). The bill directs the Secretary of Energy to establish advanced nuclear goals, provide for a versatile, reactor-based neutron source, and make available high-assay, low-enriched uranium for research, development, and demonstration of advanced reactor concepts. The bipartisan bill was introduced by committee chair Sen. Murkowski (R-AK) and is cosponsored by Sens. Booker (D-NJ), Alexander (R-TN), Manchin (D-WV), Risch (R-ID), Whitehouse (D-RI), Crapo (R-ID), Coons (D-DE), Capito (R-WV), Duckworth (D-IL), Sullivan (R-AK), Bennet (D-CO), Graham (R-SC), Portman (R-OH), Gardner (R-CO), Jones (D-AL), and Cramer (R-ND).
House Energy Hearings
On May 1 the House Energy and Commerce Committee held hearings on "The State of Pipeline Safety and Security in America" and "Department of Energy's Mounting Environmental Cleanup Costs: Billions in Liability and Growing."
New Energy Legislation
The LNG Now Act of 2019 (H.R. 2248) was introduced by Rep. Clay Higgins (R-LA) and Rep. Ralph Lee Abraham (R-LA). The bill would terminate the prohibitions on exportation and importation of natural gas.
The Enhancing State Energy Security Planning and Emergency Preparedness Act (H.R. 2114) was introduced by Rep. Bobby Rush (D-IL) and Rep. Fred Upton (R-MI). The bipartisan bill would amend the Energy Policy and Conservation Act (EPCA) to provide Federal financial assistance to states to implement, review, and revise state energy security plans.
The Energy Star Program Integrity Act (H.R. 2104) was introduced by Rep. Robert Latta (R-OH) and Rep. Peter Welch (D-VT). The bipartisan bill would clarify that no express or implied warranty is provided by reason of a disclosure relating to voluntary participation in the Energy Star program.
The Home Owner Managing Energy Savings (HOMES) Act (H.R. 2043) was introduced by Rep. Peter Welch (D-VT) and Rep. David McKinley (R-WV). The bipartisan bill would create incentives for homeowners to invest in energy efficiency improvements. Specifically, the HOMES Act would provide rebates to homeowners who invest in energy efficiency improvements, with rebates of $2,500 for homeowners who demonstrate at least a 20% energy savings, and rebates of $5,000 for those who demonstrate at least a 40% energy savings.
The Electric Cars Act (S. 993 and H.R. 2042) was introduced in both the Senate and House by Sen. Jeff Merkley (D-OR) and Rep. Peter Welch (D-VT). The bipartisan, bicameral legislation would fully extend the electric vehicle tax credit for 10 years, and help deploy critical alternative fuel charging infrastructure. The Electric Cars Act is cosponsored in the Senate by Sens. Heinrich (D-NM), Whitehouse (D-RI), Smith (D-MN), Harris (D-CA), Booker (D-NJ), Feinstein (D-CA), Sanders (I-VT), and Cortez-Masto (D-NV) and in the House by Reps. Huffman (D-CA), Grijalva (D-AZ), Khanna (D-CA), Tonko (D-NY), Cartwright (D-PA), Eshoo (D-CA), Connolly (D-VA), McGovern (D-MA) and Rouda (D-CA).
DOE Funding Opportunity for HVAC and Solid-State Lighting
On April 23, the Department of Energy (DOE) announced the Buildings Energy Efficiency Frontiers & Innovation Technologies (BENEFIT) 2019 Funding Opportunity (FOA) for up to $47 million for innovative technologies to make energy more affordable. According to DOE, the FOA covers several topics.
Topic 1 – Flexible Buildings Technologies: This topic supports early-stage R&D that integrates advanced sensing, controls and communication with flexible, energy efficiency technologies to advance the role buildings can play in the modernizing power grid. The subtopics include cybersecurity through adaptive building controls, performance verification for flexible building loads, advanced actuators, and thermal energy storage.
Topic 2 – Heating, Ventilation, and Air Conditioning Technologies: This topic supports the development of highly efficient technologies for thermal end-uses in buildings, including space conditioning, water-heating, and refrigeration. Subtopics include non-vapor compression heating, ventilation and air conditioning (HVAC) technologies, and fuel-driven building equipment.
Topic 3 – Solid-state Lighting Technologies: This topic supports the development of highly efficient lighting technologies and systems to improve lighting energy efficiency. The subtopics address the green gap and droop in LEDs, quantum dot optical down-converters, stable and efficient white OLEDs, light extraction and utilization for OLEDs, and advanced lighting systems.
President Signs Energy Infrastructure Executive Orders
On April 10, President Trump signed two Executive Orders aimed at streamlining Federal processes surrounding energy infrastructure development. One Executive Order is intended to address regional and local energy supply constraints while promoting an energy efficient market, while the other is intended to improve the process for issuing Presidential permits for certain cross-border infrastructure projects. The Executive Orders can be found here and here, while a White House statement can be found here.
Author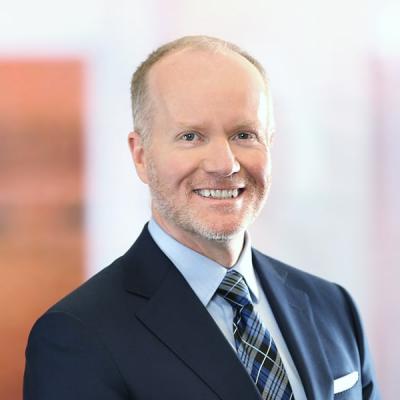 ML Strategies - Senior Director of Government Relations
R. Neal Martin is a Senior Director of Government Relations at ML Strategies. He focuses on transportation, infrastructure, clean energy, trade, and federal appropriations, leveraging his many years of experience in government and government relations.