Energy & Sustainability Washington Updates – July 2019
Congress
House Hearing on Automotive Fuel Economy
On June 20, the House Committee on Energy and Commerce Subcommittee on Consumer Protection and Subcommittee on Environment and Climate Change held a hearing titled Driving in Reverse: the Administration's Rollback of Fuel Economy and Clean Car Standards. The purpose of the hearing was to examine the proposed Safer Affordable Fuel-Efficiency (SAFE) Vehicles Rule, by which the Trump administration would roll back corporate average fuel economy (CAFE) standards and carbon pollution regulations for light duty cars and trucks for model years 2021 – 2026. Subcommittee members heard testimony from Bill Wehrum, Assistant Administrator for Air and Radiation and the Environmental Protection Agency, and Heidi King, Deputy Administrator of the National Highway Traffic Safety Administration. Other witnesses represented the Alliance of Automobile Manufacturers, the United Auto Workers, Consumer Reports, the California Air Resources Board, the Heritage Foundation, and others.
Tax Extenders Legislation
On June 18, Chairman of the House Ways and Means Subcommittee on Select Revenue Measures Mike Thompson (D-CA) announced the introduction of the Taxpayer Certainty and Disaster Tax Relief Act of 2019, a bill extending a number of important expired and expiring tax provisions through 2020. The House Committee on Ways and Means held a markup of this bill on June 20. The bill includes the credit for biodiesel and biofuels, credits for energy-efficiency improvements to commercial buildings and energy-efficient homes, and a number of other provisions. According to the committee, this is the first time in over 10 years that the House Committee on Ways and Means has extended these provisions on a prospective basis.
New Energy Legislation
H.R. 3427, the Eliminating the RFS and its Destructive Outcomes Act, was introduced by Rep. Francis Rooney (R-FL) with seven Republican cosponsors. The bill would repeal the Environmental Protection Agency's renewable fuel program.
Rep. Steve King (R-IA) introduced H.R. 3411, a bill to amend the renewable fuel program under the Clean Air Act to account for small refinery exemptions in past calendar years, with no cosponsors.
Re. David McKinley (R-WV) introduced H.R. 3361, the Reliable Investment in Vital Energy Reauthorization Act. Reps. Paul Tonko (D-NY), David Loebsack (D-IA), Steve Watkins (R-KS), Scott Tipton (R-CO), and Dan Newhouse (R-WA) cosponsor the bipartisan bill, which would reauthorize hydroelectric production incentives and hydroelectric efficiency improvement incentives.
Rep. Clay Higgins (R-LA) introduced H.R. 3358, the Advanced Nuclear Energy Technologies Act, with no cosponsors. The bill would direct the Secretary of Energy to carry out demonstration projects relating to advanced nuclear reactor technologies to support domestic energy needs.
Sens. Lisa Murkowski (R-AK), and Joe Manchin (D-WV) have introduced bipartisan legislation to formally authorize the Federal Energy Management Program (FEMP) and establish energy and water usage reduction goals for federal buildings. The Federal Energy and Water Management Performance Act of 2019 is cosponsored by Sens. Rob Portman (R-OH), Jeanne Shaheen (D-NH), Cory Gardner (R-CO), and Mazie Hirono (D-HI).
Sens. Martha McSally (R-AZ) and Kirsten Sinema (D-AZ) introduced the Western Area Power Administration Transparency Act (S. 1931), which would require the Administrator of the Western Area Power Administration to establish a pilot project to provide increased transparency for customers.
Sens. Catherine Cortez-Masto (D-NV) and Ron Wyden (D-OR) introduced the Geothermal Energy Opportunities (GEO) Act (S. 1901). The bill would promote the growth of geothermal energy by developing stronger public-private partnerships, reducing barriers to leasing public land for geothermal energy use where certain energy extraction activities are permitted already, and promoting the direct development and deployment of geothermal heat pump technologies among large-scale facilities and buildings.
Sens. Ron Wyden (D-OR), Jeff Merkley (D-OR), Angus King (I-ME), Brian Schatz (D-HI), and Jack Reed (D-RI) have reintroduced the Marine Energy Research and Development Act (S. 1821). The bill would increase domestic production of low-carbon, renewable energy from the natural power of ocean waves, tides, and currents. Reps. Ted Deutch (D-FL), Suzanne Bonamici (D-OR), Peter DeFazio (D-OR), Paul Tonko (D-NY), and Alcee Hastings (D-FL) also introduced the bill in the House of Representatives.
Executive Branch
Federal Funding for Commercialization of Energy Technologies
The Department of Energy (DOE) will provide more than $24 million in funding for 77 projects supported by the Office of Technology Transitions (OTT) Technology Commercialization Fund (TCF). With matching funding by the private sector, the projects will advance the commercialization of promising energy technologies and strengthen partnerships between DOE's National Laboratories and private sector companies to deploy the technologies to the marketplace. Selected labs and partners are listed here.
Weather and Climate Modeling Receive Federal Funding
DOE will also provide $13 million in funding for 27 projects in atmospheric sciences in an effort to improve models for predicting weather and climate. Selected projects cover a range of topics, from the role of aerosols in cloud formation to cloud dynamics that are important for improved predictions of severe storms, and will enhance the precision of current weather and climate models. A list of projects can be found here.
Author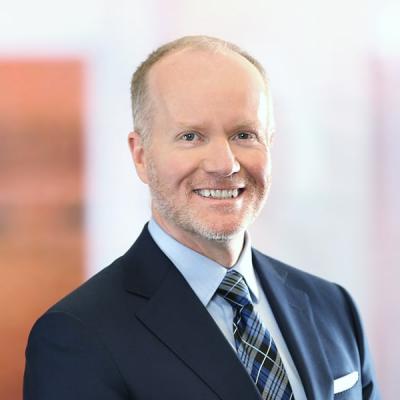 ML Strategies - Senior Director of Government Relations
R. Neal Martin is a Senior Director of Government Relations at ML Strategies. He focuses on transportation, infrastructure, clean energy, trade, and federal appropriations, leveraging his many years of experience in government and government relations.