Energy & Sustainability Event Highlights – November 2019
Event Highlights
Greentech Media's Energy Storage Summit 2019 
December 3–4 // Denver, CO
Join utilities, system integrators, financiers, regulators, battery and software innovators, and other key storage players for two full days of data-intensive presentations, analyst-led panel sessions with industry leaders, and extensive high-level networking at Greentech Media's Fifth Annual Energy Storage Summit. The event will kick off with an overview of the current energy storage market on both sides of the meter, examining utility strategies, policies, and market designs. The second day of the summit will focus on emerging technologies, business models, and financing strategies. As a summit sponsor, Mintz is excited to offer our network 20% off conference registration with our discount code SPNSR20. To learn more about the Energy Storage Summit and register for the event, click here.
SEBANE's Clean Peak Standard & Energy Storage Forum 
November 18 // Mintz Boston
Join Solar Energy Business Association of New England (SEBANE) for an afternoon forum on clean peak standard and energy storage. SEBANE is an association of solar energy companies on a mission to promote the use and development of solar energy in the New England region. Featuring speakers from the Massachusetts Department of Energy Resources, Eversource, and National Grid, discussion at the forum will include regulatory opportunities and policy goals associated with the latest storage technologies, followed by real-world applications that monetize storage solutions and deliver on policy imperatives. Mintz is proud to host and sponsor this event in our Boston office. For more information on the forum and to register, click here.
AEE's Discover Business Opportunities within Energy Policy Issues Webinar
November 13, 2019
Webinar
More Info »
SEIA's Solar+ Manufacturing Summit
November 13, 2019
Chicago, IL
More Info »
SEIA's Solar and Energy Storage Midwest
November 14–15, 2019
Chicago, IL
More Info »
MIT EnergyHack
November 15–17, 2019
Cambridge, MA
More Info »
SEBANE's Clean Peak Standard & Energy Storage Forum
November 18, 2019
Mintz Boston
More Info »
American Wind Energy Association Clean Energy Executive Summit
November 19–21, 2019
Carlsbad, CA
More Info »
E2's How We Win on Climate: An Evening with Hal Harvey
November 19, 2019
San Francisco, CA
More Info »
WEN Boston's The Future of Vehicles
November 19, 2019
Boston, MA
More Info »
2019 NEWIEE Annual Meeting and Fall Fête
November 21, 2019
Boston, MA
More Info »
H2 Refuel Accelerator Final Showcase
November 21, 2019
Somerville, MA
More Info »
Greentech Media's Energy Storage Summit 2019
December 3–4, 2019
Denver, CO
More Info »
Authors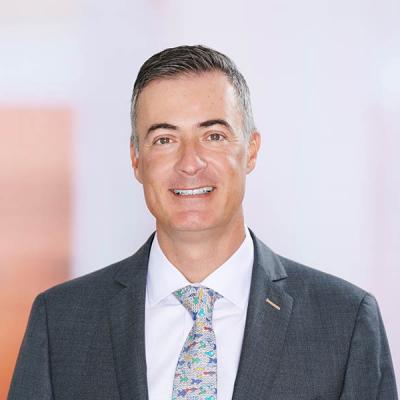 Member / Chair, Energy & Sustainability Practice
Tom Burton has helped to shape the clean energy industry by drawing on his passion for innovation. As a Mintz attorney, Tom counsels investors, entrepreneurs, and Fortune 100 companies. He also guides start-up organizations and accelerators to foster the next generation of energy leaders.
Member / Co-chair, Energy & Sustainability Practice
Sahir Surmeli is a Mintz business counselor who advises companies, boards, entrepreneurs, investment banks, and venture and private equity investors as they build and grow companies. He handles public offerings, 144A and private financings, acquisitions, joint ventures, and strategic partnerships.