Petition Seeks Federal Overturn of Net Metering, Calls into Question Federal vs. State Authority Over Solar Sales
A petition filed in April by the New England Ratepayers Association (NERA) has requested that the Federal Energy Regulatory Commission (FERC) reassess its authority over retail solar sales, stating that the federal government, through FERC, not individual state legislatures and public utility commissions, has exclusive jurisdiction over wholesale energy sales and should end the practice of net metering. 
FERC, which regulates the interstate transmission of electricity, established a policy in 2001 that allows state legislatures and utilities to decide how to compensate owners of solar panels for the excess electricity that they produce which is subsequently sold to the grid. Many states have chosen to pay solar owners full retail price for that electricity in the form of energy credits, allowing solar producers to offset their electricity bills with these credits and pay only the difference between the amount of energy they drew from the grid and the amount they produced and sold to the grid. The industry consensus is that net metering policies have been the main factor in the rapid adoption of solar panels over the last two decades: currently 41 states have some kind of net metering policy, and over 2.4 million solar systems exist in the United States. 
But the NERA petition has asked FERC to assess its authority under the Public Utility Regulatory Policies Act of 1978 (PURPA), arguing that under the statute, jurisdiction over sales of solar electricity should be transferred from the states to the federal government, upending twenty years of precedent. The petition claims that the federal government should have the exclusive authority over the billing between utility companies and the owners of solar panels for excess electricity they produce. NERA also argues that companies should be free to pay wholesale prices for excess electricity, meaning that solar panel owners would go from receiving full retail price, in the form of credits, to the wholesale rate, which equates to just a few cents per kilowatt hour. 
NERA, a nonprofit advocacy group that claims to "give a larger voice for families and businesses that are served by regulated utilities," operates in relative opacity but has proposed additional petitions to FERC and lobbied for natural gas pipeline expansions in the past. Many members of the energy industry have stated the belief that the organization is a front for big business; a review by the organization Public Citizen in 2018 identified only a few members of the nonprofit, all of whom has paid thousands of dollars towards its lobbying and advocacy activities. 
Since its filing in April, the petition has garnered enormous interest from different stakeholders, the vast majority of whom have voiced their opposition. A public comment period on the petition that ended on June 15 resulted in more than 57,000 individuals, 450 organizations, and 37 states filing comments in formal opposition, including 30 state public utility commissions, 35 members of Congress, and 31 attorneys general. The NAACP submitted comments specifically rebutting NERA's argument that net metering increases costs for those who do not engage with the practice, stating that the argument was "spurious and misleading" and that the benefits of net metering outweigh the costs for all payers. Anti-net metering utilities, who often espouse this same argument, were notably absent from public comment. 22 organizations and individuals filed comments in support of the petition. 
If the request were granted, FERC would be able to assert its authority over billing between solar owners and utility companies and would, almost certainly, end net metering in the United States. Doing so would result in an increased financial burden for solar owners by reducing the value of the energy they currently sell to the grid, extending the time it takes to pay back the cost of panels and installation by several years (the current average payback period for solar technology is 7.5 years) and therefore make the installation of solar panels less attractive for customers. If the entire country were forced to end net metering, as many as 2.2 million United States residents would see increased electricity costs, while millions of others who would have installed solar panels in the future would be face a significantly higher financial burden, and reduced incentives to do so. 
Importantly, with regards to developers of solar projects across the country, the petition's approval would result in decreased incentives for customers to pay for the benefits of solar energy, creating significant hardship for developers in recruiting subscribers to new energy projects and slowing the ability to develop projects. The cost of solar installations with respect to the potential payoff would be reduced to a point at which only customers desiring to make an environmental impact, with no financial benefit, would be able to participate. Some states' solar incentive programs, which require a certain percentage of power developed by projects be allocated to low income or residential subscribers, would become difficult to qualify under, further harming the earning potential for developers. The significantly decreased financial incentive would make it infeasible for low-income or residential subscribers to participate without the developer absorbing a significant portion of the costs. Able to attract only the most environmentally friendly and deep pocketed subscribers, the rate of solar installations would grind to a near stand-still as developers would struggle to obtain 100% subscriptions, qualify under states' solar incentive programs, and still earn a profit. 
Whether or not the petition will be approved, and whether FERC will even rule on it, remains an open question. Following the public comment period, FERC has wide authority to take up the petition or to ignore it altogether. The agency has not yet set a date to rule on the petition, and it is impossible to predict what it will choose to do. What is certain, however, is that any decision favoring the petition would result in legal challenges from many of the opposing organizations as well as serious opposition from many states. What would ensue would be a years-long legal battle, delaying any immediate impact of the rule change indefinitely. 
Author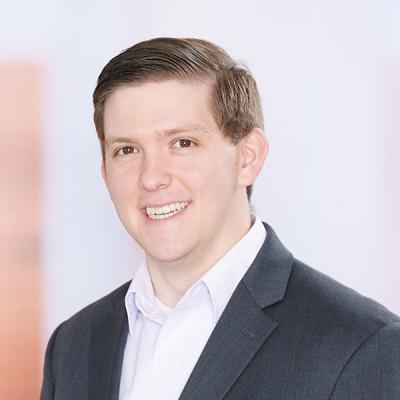 Garrett Galvin is an attorney at Mintz who focuses his practice on corporate and securities law, contracts, mergers and acquisitions, debt and equity financing and general corporate matters. He represents clients across the energy and sustainability, life sciences, including biotechnology and pharmaceuticals, and technology industries.