SMART Program Doubles Capacity
On December 30, 2021, the Massachusetts Department of Public Utilities issued an order doubling the Solar Massachusetts Renewable Target (SMART) program. The order extends the declining block incentive program from 1,600 to 3,200 MW of solar capacity – a move expected to create capacity for new projects and release a bottleneck of stagnant projects.
Established in 2016 and launched in 2018, the SMART Program is the Department of Energy Resources' incentive program established to support the development of solar in Massachusetts.[1] Under the SMART program, homeowners and businesses are compensated for the power they produce and deliver back to the grid through solar panel systems. Eligible projects must be interconnected by one of three investor-owned utility companies in Massachusetts: Eversource, National Grid, and Unitil.[2]
The SMART program was expanded to 3,200 MW in the spring of 2020, but the regulatory process to implement that expansion was delayed by negotiations between the utilities and the state regarding the details of tariff rates. The passage of new regulations is expected to provide immediate relief to the roughly 175 MW of commercial and utility-scale solar projects that have been waiting to receive their incentives since the last round of funding ended about 18 months ago.[3]
Solar advocates applauded the order, though many remain concerned about the wait. "In this instance, we waited for a ruling on the 'non-controversial' or 'fast track' portion of the case for more than a year, putting half a billion dollars of private investment on hold at a time when the Massachusetts economy needs more support," stated David Gahl, senior director of state policy, East at the Solar Energy Industries Association.[4] Gahl and others worry that delays in implementation will hamper the state's effort to achieve net-zero carbon emissions by 2050.
Craig Gilvarg, a spokesperson for the Executive Office of Energy and Environmental Affairs, stated, "the Baker-Polito Administration has taken nation leading action on climate change and clean energy in the Commonwealth, and moving forward with the expansion of the SMART Program reflects the Administration's commitment to the continued growth of the solar industry in Massachusetts."[5]
The order will take effect when the Commonwealth's utilities file their compliance documents on January 14, 2022.[6]
---
Author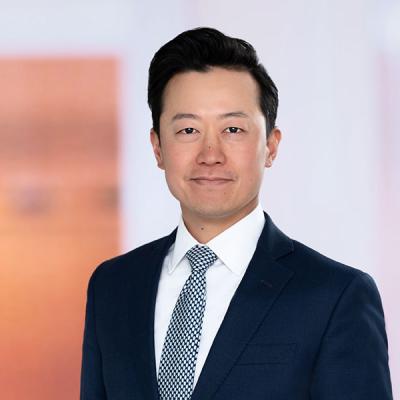 Kaoru C. Suzuki is a Mintz Associate who focuses on corporate transactions, securities law compliance, and general corporate matters. Kaoru counsels companies in various industries, including energy, clean tech & renewables, life sciences, and information technology.