Energy & Sustainability Litigation Updates — November 2023
Federal Regulatory Developments
On September 20, 2023, the SEC approved amendments to the "Names Rule," which had initially been proposed in May 2022. This rule requires investment funds to "adopt a policy to invest at least 80 percent of their assets in accordance with the investment focus the fund's name suggests," and clearly targets the phenomenon of greenwashing, in which investment funds falsely claim to be environmentally friendly in their activities (or to a greater degree than justified by the facts). This rule was one of the major ESG-related initiatives by the SEC in the Biden administration.
Additionally, Chairman Gensler offered public support in his recent Congressional testimony for the centerpiece of the SEC's ESG-related regulatory initiatives: the proposed climate disclosure rule. This rule is expected to be promulgated soon, possibly in October 2023. Additionally, Senator Warren and approximately two dozen Congressional Democrats sent a letter to Chairman Gensler subsequent to his testimony, urging him to maintain a robust climate disclosure rule, including compelled disclosure of Scope 1, Scope 2, and Scope 3 emissions.
Finally, the SEC has continued to undertake ESG-related enforcement actions. On September 25, 2023, it announced a settled administrative proceeding under the Advisers Act in which the respondent agreed to pay a penalty of $19 million for failures "concerning [the] integration of Environmental, Social, and Governance ("ESG") factors in research and investment recommendations for certain actively managed ESG integrated mutual funds . . . ." — in essence, for greenwashing.
State Regulatory Developments
On October 7, 2023, Governor Newsom signed into law two landmark climate bills recently passed by the California state legislature. These laws will compel major companies that "do business" in California — whether public or private companies — to disclose their Scope 1, Scope 2, and Scope 3 GHG emissions if they generate over $1 billion in revenue (by Jan. 1, 2025), and all companies that generate over $500 million in revenue would have to disclose their climate-related financial risk and the measures taken to reduce such risk (by Jan. 1, 2026). This is the first major compelled regulatory disclosure of GHG emissions in the United States and will likely have a significant impact due to California's substantial economic role. Such regulation may also lead to additional pressure on the SEC to issue its own climate disclosure rule, which could also raise the specter of federal preemption.
Noteworthy Litigation
On September 21, 2023, a conservative judge in the Northern District of Texas rejected a legal challenge brought by 26 Republican state attorneys general to a Department of Labor rule promulgated by the Biden administration concerning ESG investing. This Department of Labor rule enables investment managers to incorporate ESG factors, including climate change, into their investment decisions. (This same Department of Labor rule had been the subject of the first veto of President Biden's presidency, as he had preserved this rule that the Republican-dominated Congress had voted to overturn.)The court upheld the rule on technical grounds, holding that "after affording [the Department of Labor] the deference it is presently due under Chevron, the Court cannot conclude that the Rule is 'manifestly contrary to the statute,'" and "[t]he Rule [i]s [n]ot [a]rbitrary and [c]apricious," and so "the Rule does not violate the APA [Administrative Procedures Act]."
Author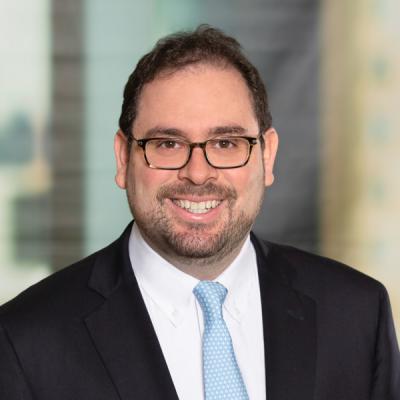 Jacob H. Hupart is a Member in the firm's Litigation Section and has a multifaceted practice that encompasses complex commercial litigation, including cases involving environmental, securities, and employment claims, as well as class action litigation, white collar criminal defense, and regulatory investigations. His clients sit in a variety of industries, including energy, financial services, education, and the media.