Citizen VC Launches Online Venture Capital Platform
When our client, Citizen VC, came to us to help them with the launch of their online venture capital platform, they asked us if there were any regulatory issues that they should be concerned about. Online offerings of securities have been conducted since the mid-1990s, and the SEC did have a small body of guidance on how to conduct an online offering in compliance with Rule 506(b) of Regulation D of the Securities Act (which sets the rules for how issuers can sell their securities). But, as we looked through No Action guidance of the SEC on online offerings we realized that there was a gap in the guidance — none of the previous no action letters set out clearly a method or process for a company to establish the "pre-existing, substantive relationship" with prospective investors that was necessary for an online offering not to be considered a general solicitation.
So, they asked us to prepare a request for guidance from the SEC, and we set out to do so by providing to the SEC a description of Citizen VC's process and procedures for establishing relationships with their prospective investors, which included a password protected area of the site accessible only to accepted members, and a rigorous "know your client" procedure designed to enable Citizen VC to truly understand the financial sophistication and suitability for investment of the prospective investor. We also provided the SEC a survey of the existing law and guidance, and our conclusion that Citizen VC's approach was within the boundaries of the law. We asked them to concur with our analysis, and they did.
As a result of this guidance, an issuer can now develop a specific set of policies and procedures that will take the offering of securities outside of being considered a "general solicitation", which offerings on the internet are considered by default. The key element of the guidance is that the issuer establishes procedures designed to enable the issuer to evaluate a prospective investor's financial sophistication, circumstances, suitability, and capacity to comprehend the risks of a potential investment. Through this process, which also includes direct contact with the investor, the "pre-existing substantive relationship" is established before any securities are offered. The pre-existing relationship is not based on a specific duration of time nor is it satisfied by answering a cursory "accredited investor" question. Rather, the establishment of a pre-existing relationship depends on the quality of the relationship between the issuer and a potential investor. We believe the guidance set forth in the Citizen VC No Action Letter will be viewed as "best practices" by issuers who want to raise capital in a password protected web page under Rule 506(b). You can read the No Action Letter here, and read about Mintz's request for guidance here.
Authors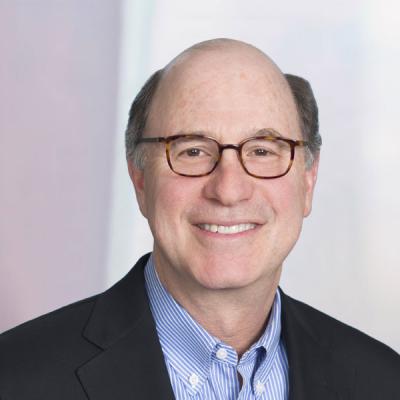 Member / Chair, Technology Practice; Co-chair, Venture Capital & Emerging Companies Practice
Daniel I. DeWolf is an authority on growth companies and serves as Chair of Mintz's Technology Practice Group and Co-chair of the firm's Venture Capital & Emerging Companies Practice. He has worked on pioneering online capital-raising methods. He also teaches venture capital law at NYU Law School.
Samuel Asher Effron assists Mintz clients with venture capital and private equity transactions, helping start-ups with legal and business matters. He has clients in a variety of technology sectors, including video gaming, music, virtual and augmented reality, and consumer electronics.