MintzTech - Helping The Hult Prize Finalists
Mintz was excited to have been selected as the official legal mentor for teams competing for the 2015 Hult Prize, the world's largest social entrepreneurial competition. See a recent Huffington Post article on our involvement: http://www.huffingtonpost.com/karim-samra/building-startup-incubato_b_8089984.html
The Hult Prize Foundation is a start-up accelerator and enabler for budding young social entrepreneurs emerging from the world's universities. Named as one of the top five ideas changing the world by President Bill Clinton and TIME Magazine, the annual competition for the Hult Prize aims to identify and launch the most compelling social business ideas — start-up enterprises that tackle grave issues faced by billions of people. The focus of this year's competition is the lack of access to quality early childhood education for the 100 million children living in the world's urban slums. Tens of thousands of students from 130 countries, representing over 350 institutions of higher education participated in the annual competition.
IMPCT.co, a company formed by a group of individuals from National Chengchi University in Taipei whose PlayCares concept is focused on revolutionizing the manner in which children in urban slums receive care and education, was announced as the winner of the 2015 Hult Prize by President Clinton at the Clinton Global Initiative (CGI) annual meeting on September 26 in New York City (video coverage of the event – http://livestream.com/hultprize/2015awarddinner). Judges of this year's competition included Muhammad Yunus, Nobel Laureate and Founder, Grameen Bank; Julia Gillard, Former Prime Minister of Australia; Charles Kane, Chairman, One Laptop per Child Foundation; and Mo Ibrahim, Founder, Celtel International.
Congratulations to IMPCT.co which will receive $1 million in seed capital, as well as mentorship and advice from Mintz and others in the international business community.
Authors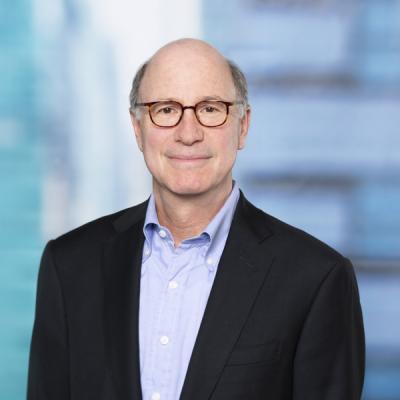 Member / Chair, Technology Practice; Co-chair, Venture Capital & Emerging Companies Practice
Daniel I. DeWolf is an authority on growth companies and serves as Chair of Mintz's Technology Practice Group and Co-chair of the firm's Venture Capital & Emerging Companies Practice. He has worked on pioneering online capital-raising methods. He also teaches venture capital law at NYU Law School.
Samuel Asher Effron assists Mintz clients with venture capital and private equity transactions, helping start-ups with legal and business matters. He has clients in a variety of technology sectors, including video gaming, music, virtual and augmented reality, and consumer electronics.