MintzTech Innovator Profile - Cylance
This month's innovator, our client Cylance, is taking a unique approach to cybersecurity. Cylance is the first company to apply artificial intelligence, algorithmic science and machine learning to proactively solve complex security problems. What continues to set Cylance apart from other anti-virus software providers is the ability of Cylance's software to predictively pinpoint cybersecurity threats before they execute, rather than reacting to breeches after they happen. By developing the 'next generation anti-virus', Cylance is able to quickly and accurately identify what is safe and what is an actual threat, not just what is in a blacklist or whitelist. In addition, Cylance's products offer many benefits to customers: they do not require substantial memory in order to run; they do not require frequent updates to locate ever-evolving cybersecurity threats; the software can co-exist with other anti-virus or malware programs that often come pre-installed on equipment; and for customers who purchase the product, implementation is fast and easy, and does not require specific IT skills to install or maintain the program nor does it require an Internet connection to be effective.
Because of Cylance's innovative approach to cybersecurity, the company was recently featured in a 60 Minutes story focused on the growing reality of cyber-attacks after the Sony Pictures hacking by North Korea. Mintz Levin has worked with Cylance since inception and has been side-by-side with them as the company rapidly grows. In July of 2015, Cylance closed a $42 million series C funding, led by DFJ Growth partners (DFJ's core funds have invested in companies like Baidu, SpaceX, Skype, Twitter and Tesla Motors). The latest round brings Cylance's total funding up to $77 million to date. Other participants in the Series C round include KKR, Dell Ventures, CapitalOne Ventures and TenEleven Ventures, among others. Cylance's product, CylancePROTECT, recently won a perfect score in SC Magazine's September 2015 Endpoint Security Group Test, receiving five-out-of-five stars across all categories: features, ease-of-use, performance, documentation, support and value for the money.
We are certain we will continue to hear more stories of Cylance's continued success and innovation in perhaps the most critical concern for businesses, governments and other organizations today.
Authors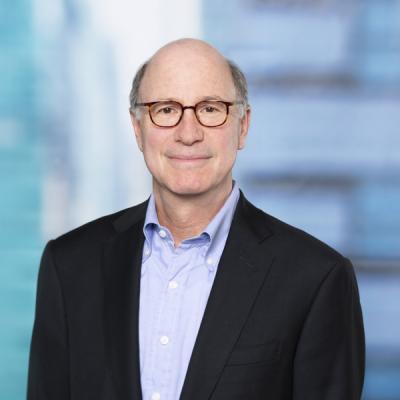 Member / Chair, Technology Practice; Co-chair, Venture Capital & Emerging Companies Practice
Daniel I. DeWolf is an authority on growth companies and serves as Chair of Mintz's Technology Practice Group and Co-chair of the firm's Venture Capital & Emerging Companies Practice. He has worked on pioneering online capital-raising methods. He also teaches venture capital law at NYU Law School.
Samuel Asher Effron assists Mintz clients with venture capital and private equity transactions, helping start-ups with legal and business matters. He has clients in a variety of technology sectors, including video gaming, music, virtual and augmented reality, and consumer electronics.