FTC Alleges Surescripts Illegally Monopolized E-Prescription Market
The Federal Trade Commission ("FTC" or "Commission") has added to its growing list of recent enforcement actions against health care companies, all of which are part of its efforts to curb purported anticompetitive behavior in the health care industry. The FTC filed its most recent complaint on April 17, 2019, against Surescripts, a health information technology company, alleging the company engaged in an illegal scheme to maintain its monopolies over two key e-prescription markets.
E-prescribing is the electronic transmission of a prescription between a prescriber (through the prescriber's electronic health record ("EHR") system), a pharmacy, and a payer (usually a patient's pharmacy benefit manager ("PBM")). According to the FTC, e-prescribing is composed of two separate, but complementary markets: routing and eligibility. Routing is the electronic transmission of the prescription from a prescriber's EHR system to a pharmacy. Eligibility is the electronic transmission of a patient's formulary and benefit information from a payer to a prescriber's EHR system.
To have viable routing and eligibility platforms, an entity must have enough customers (or a "critical mass") signed up on both sides of the market. This means, for example, for routing there must be enough EHR systems signed up to persuade the pharmacies to sign up, and there must be enough pharmacies signed up to convince the EHR systems to sign up. Due to this "chicken-and-egg problem," there is a high barrier to entry in the routing and eligibility markets.
Over the last decade, e-prescribing has taken off and become the preferred method for transmitting prescriptions. This is largely because e-prescribing is a safer and more efficient way for the various actors – payers, pharmacies, and prescribers – to communicate and process prescriptions.
The FTC's complaint states that Surescripts has been the dominant player in the e-prescribing market for some time. The complaint alleges that Surescripts used anticompetitive tactics to keep both its routing and eligibility customers from using other e-prescribing platforms and avoid losing its dominant market share.
According to the Commission, Surescripts sought to "substantially increase all routing and eligibility customers' costs to multihome, significantly elevating the critical mass a Surescripts competitor would need to become a viable network." "Multihoming" is when customers use both their current platform and a new platform. It is a common practice, and new platforms rely upon multihoming to gain customers. The complaint alleges that absent Surescripts' conduct, competitors could have used mutlihoming to enter the market and overcome the chicken-and-egg problem.
To raise the costs of multihoming, Surescripts allegedly "blanket[ed] the markets for routing and eligibility with loyalty pricing and exclusivity contracts."  For example, according to the complaint, for a pharmacy to receive a Surescripts loyalty discount, the pharmacy must have routed 100% of its transactions through the Surescripts network. If the pharmacy elected to route a portion of its transactions through a new network, the pharmacy would be deemed a "non-loyal" customer and lose its discount.
Surescripts also purportedly sought to "lock up" customers that it did not have direct contracts with, most notably the customers of RelayHealth. RelayHealth contracted with Surescripts to resell the routing transaction to a subset of pharmacies and pharmacy technology vendors. Only RelayHealth had contracts with this subset of customers. So, according to the complaint, to reach these customers Surescripts provided RelayHealth with both contractual and monetary incentives to convince its customers to be loyal to the Surescripts routing network.
Through these purported anticompetitive behaviors, the complaint alleges Surescripts was able to maintain its monopolies over the ever-growing routing and eligibility markets. Indeed, Surescripts has maintained at least a 95% share of the markets for numerous years, according to the FTC.
As noted in the FTC's press release, this complaint is just the latest example of the Commission's continued efforts to preserve competition in the health care industry. In the last few months, the FTC reached settlements with Teva Pharmaceuticals and Impax Laboratories over reverse-payment patent settlements. Additionally, last year, the Commission won its lawsuit against AbbVie, in which the court ordered the pharmaceutical company to pay $448 million to consumers who overpaid for a testosterone replacement drug due to AbbVie's anticompetitive tactics.
Three final points are worth making. First, it is noteworthy that while the Commission has been taking action in various matters by sharply split 3–2 votes, the Surescripts complaint was issued by a unanimous 5–0 vote. Second, ever since the recent US Supreme Court American Express decision, Ohio v. American Express Co., 138 S. Ct. 2274 (2018), the treatment of two-side markets and the reach of the Supreme Court's ruling has been a "hot topic"; this case has the potential to articulate the FTC's views and approach. Finally, as has been said repeatedly, health care remains a significant focus of the FTC's competition agenda; health care companies should not undertake actions or strategies designed to limit competition without consulting antitrust counsel and carefully weighing the risks and rewards from such a strategy.
Authors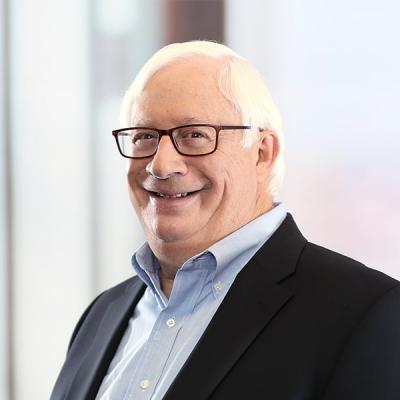 Member / Co-chair, Antitrust Practice
Bruce D. Sokler is a Mintz antitrust attorney. His antitrust experience includes litigation, class actions, government merger reviews and investigations, and cartel-related issues. Bruce focuses on the health care, communications, and retail industries, from start-ups to Fortune 100 companies. Evelyn French