ADEA Plaintiffs Must Show that Age was a Determinative "But For" Reason for Adverse Employment Action, But For How Long?
Written by Greg Bennett
A recent decision by the U.S. Court of Appeals for the Third Circuit illustrates how the Supreme Court's opinion in Gross v. FBL Financial Services, Inc. serves to prevent previously-viable claims under the Age Discrimination in Employment Act (the "ADEA") from reaching trial. In Kelly v. Moser, Patterson & Sheridan, LLP, No. 08-3318, the Third Circuit affirmed the District Court's entry of summary judgment in favor of the employer because the employee failed to show that age was a "determinative 'but for' factor" in its decision to terminate his employment. Plaintiff John Kelly, a former fifty-two year-old "of counsel" attorney with the defendant law firm, Moser, Patterson & Sheridan, LLP ("Moser"), claimed the firm terminated his employment because of his age in violation of the ADEA. He relied on a handwritten note by the firm's human resources director, written after his termination meeting, which referred to "older & better paid/younger & cheaper" lawyers. Moser said those words had been spoken by Kelly, but Kelly denied that and claimed that the note was direct evidence of discrimination.
The firm contended that it terminated Kelly's employment because (i) he failed to meet the minimum annual billable hour requirement; (ii) he sued the firm; (iii) he had a disruptive relationship with his secretary; and (iv) one of the firm's major clients complained about the plaintiff's work and refused to let him perform further work on its behalf, causing the firm to write-off approximately $73,000 of his prior work. Relying on Gross, the Third Circuit held that the handwritten noted showed, at most, "that age was one of multiple motivations," which was insufficient to prevail on an ADEA claim.
This opinion is a good example of how the Gross case favors employers. Before Gross, the handwritten note at issue in Kelly likely would have warranted the denial of summary judgment as some evidence of an unlawful age-based motive for terminating Kelly's employment. Of course, as we discussed in an earlier post, legislation before Congress may spell the death knell for Gross, returning to the earlier and more employee friendly "mixed motive" standard of proof under which an employee need only show that age was a factor in the employer's decision.
Author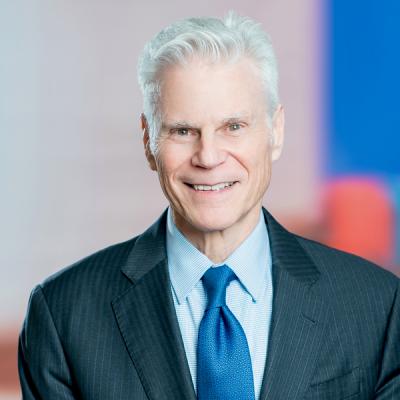 Member / Chair Emeritus, Employment, Labor & Benefits Practice
David Barmak is an experienced trial lawyer at Mintz who focuses his practice on employment law and HR issues. He litigates cases in federal and state courts and arbitrations across the country. David counsels clients on compliance and employee relations issues and risk reduction options.