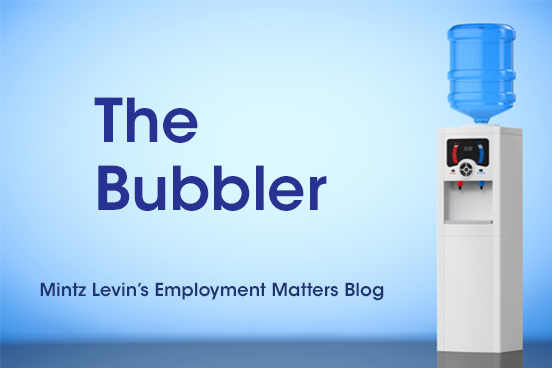 With the summer kicking off, it is a good opportunity for employers to review and refresh their employment practices to ensure compliance with developments on the federal, state and legal landscape. This Bubbler Post will review our earlier guidance and (hopefully!) prompt you to review your employment practices:
Employment Applications: Equal pay laws have continued to gain traction on the state and local level, and there are a number of jurisdictions banning inquiries into the salary history information of prospective applicants. If you have employees working in the states, counties and/or cities listed below, you should review your application forms and employment documents to ensure that they do not request salary information.

States Banning Pay Inquiry

Connecticut (effective January 1, 2019)
Delaware (effective December 14, 2017)
Oregon (effective October 6, 2017)
Vermont (effective July 1, 2018)

Counties Banning Pay Inquiry

Albany County, New York (effective December 17, 2017)

Cities Banning Pay Inquiry

Philadelphia (pending in federal court)
San Francisco (effective July 1, 2018)
Vendor Relationships: Given the pay inquiry laws discussed above, employers should communicate with recruiters and background check companies to ensure that these entities similarly comply with their obligations under applicable law. You can write a letter to your vendors detailing your expectations, you can enter into an amendment to your existing agreement outlining the legal framework, or you can reach out to your vendor contact to discuss the importance of compliance – from both a business and legal perspective – and request that they remove salary history inquiries from their screening process. Whatever you do, be conscious of the potential for joint liability to attach to these claims. Particular provisions to consider are ones regarding compliance with applicable laws and indemnification.
Employment Agreements: In light of the Supreme Court's landmark decision holding that employers can enforce class action waivers in arbitration agreements, employers should review and revise their employment agreements to include this language. You can include a class or collective action waiver either by (1) explicitly prohibiting class/collective claims or (2) explicitly requiring that all claims be brought by employees individually and not jointly. Here, we've laid out more guidance on this decision's impact on employers, including factors employers should consider when deciding whether to adopt an arbitration provision with a class waiver and the impact on state law prohibitions on arbitration.
Employee Trainings: In the wake of the #MeToo movement, workplace professionalism trainings are more relevant than ever. And, in some jurisdictions, they are required. Read more here about the steps New York State and New York City have taken to implement stronger protections against workplace harassment. Employers in other jurisdictions should take note, and perhaps jump on board. While not a complete defense, evidence of thorough and detailed trainings around appropriate workplace conduct can limit liability for an employer defending against a sexual harassment claim. We almost always suggest more training.
Settlement Agreements: On the federal level, employers should be thoughtful of their obligations under the Tax Cuts and Jobs Act of 2017. Pursuant to a new provision in the tax code overhaul bill – Section 13307 – employers can no longer deduct the taxable income of any sexual harassment settlement amount subject to a non-disclosure agreement. We've discussed this here and will continue to track employers' obligations as additional guidance is issued. In the meantime, employers should tread carefully and make an informed decision about whether to take a tax deduction or include a non-disparagement provision.
Author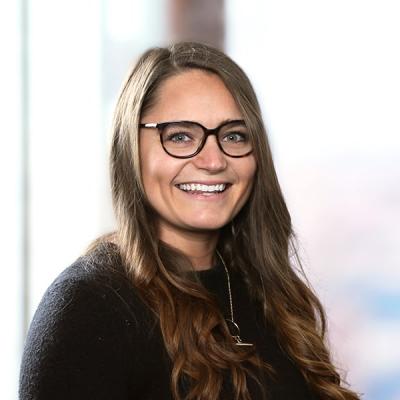 Natalie C. Groot is a Mintz attorney who litigates employment disputes on a wide variety of employment and labor matters. Natalie's litigation practice includes non-competition and non-solicitation agreements; discrimination, sexual harassment, and retaliation claims; and wage and hour compliance matters.