Massachusetts Offices are Subject to Mandatory Screening as Part of Phase III Reopening
On July 6, Massachusetts moved into Phase III of its reopening plan, which allows many businesses and offices spaces to return to the physical workplace. With Phase III comes a new mandatory safety standard: screening employees for COVID-19 or close contact at the beginning of each shift. While the Office Spaces Safety Standards are geared toward office workplaces, we interpret this requirement to encompass an employer's obligations to both employees and visitors to the office. We highlight the key takeaways for employers below.
In its Safety Standards, Massachusetts requires that office spaces must screen employees at the beginning of each shift by:
Ensuring the employee is not experiencing any COVID-19 symptoms such as fever (100.0° Fahrenheit and above) or chills, cough, shortness of breath, sore throat, fatigue, headache, muscle/body aches, runny nose/congestion, new loss of taste or smell, or nausea, vomiting or diarrhea;
Ensuring the employee has not had "close contact" with an individual diagnosed with COVID-19. "Close contact" means living in the same household as a person who has tested positive for COVID-19, caring for a person who has tested positive for COVID-19, being within 6 feet of a person who has tested positive for COVID-19 for 15 minutes or more, or coming in direct contact with secretions (e.g., sharing utensils, being coughed on) from a person who has tested positive for COVID-19, while that person was symptomatic; and
Ensuring the employee has not been asked to self-isolate or quarantine by their doctor or a local public health official.
The Safety Standards require that employees who fail to meet these criteria must be sent home and may not enter the workplace. To combat close contact and congestion in the workplace during screening, the Safety Standards recommend that businesses:
Adjust workplace hours and shifts to minimize contact between employees and congestion at the workplace entry points;
Create teams with different schedules or staggered arrivals and/or departures;
Limit visitors and on-site service providers; and
Designate areas for shipping and deliveries.
We discussed Massachusetts' reopening safety standards here, highlighting hygiene, cleaning, and social distancing protocols, among other requirements. We will continue to provide updates as Massachusetts moves through its reopening phases and issues additional requirements and best practices for businesses.
Author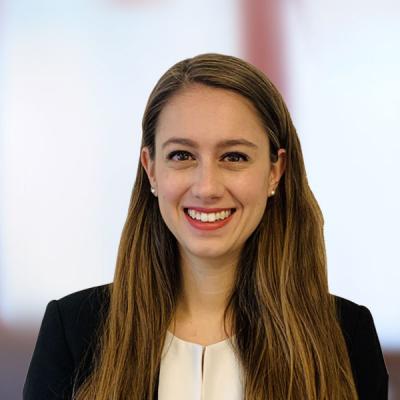 Danielle Bereznay is an employment attorney at Mintz who represents clients in employment disputes and investigations.