Retirement Committee Field Guide: The Basics of Retirement Committee Organization and Operation – Part 1
There are almost 600,000 U.S. 401(k) plans. These plans collectively cover more than 100 million participants. They have nearly $6 trillion in assets. Two principal laws governing these plans, the Internal Revenue Code (the "Code") and the Employee Retirement Income Security Act (ERISA), set out a series of rules that are mind-numbingly complex. In or about 2007, a plaintiff class action law firm sued a dozen very large 401(k) plans of name-brand employers generally alleging plan mismanagement. What started as a "trickle" of lawsuits morphed into a torrent in the years that followed, and there is no sign of the trend abating. Plan sponsors have responded by focusing on plan compliance and governance, which includes the establishment of retirement plan fiduciary committees, which tend to be consult-advised and subject to formal, written policies and procedures.
The purpose of the Retirement Committee Field Guide podcast is to educate retirement committee members and their advisors on committee composition, management, training, and best practices. Each month we interview a guest such as a retirement plan advisor or consultant committee member, or academic to provide insight on fiduciary basics, committee governance, emerging best practices, developing law, and related topics.
Episode 1: The Basics of Retirement Committee Organization and Operation – Part 1
Guest: Bob Clark, AIF®, Managing Director, Executive Compensation & Benefits, Marsh & McLennan Agency LLC | New England
In this inaugural episode in our series, Mintz's Alden Bianchi interviews Marsh & McLennan Agency's Bob Clark to explore the basics of retirement plan governance, with a particular focus on the following topics:
What a fiduciary committee is and why it exists
Who should be on the committee (and who should not)
How ERISA regulates plans, and the need for fiduciary governance
A description of "3(16)," "3(21)," and "3(38)" advisors
How retirement plan governance has evolved over time
Author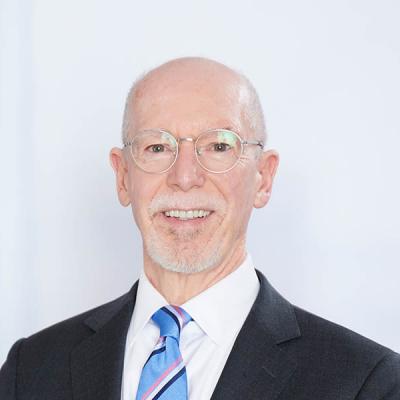 Member / Chair, Employee Benefits & Executive Compensation Practice
Alden J. Bianchi, Practice Group Leader of Mintz's Employee Benefits and Executive Compensation Practice, has been named Chair of Bloomberg BNA's Compensation Planning Advisory Board.