ALERT: New COVID-19 Vaccine Paid Leave for New York Employees
As we enter the second year of the COVID-19 pandemic, New York employers must now grapple with another new paid leave requirement from New York State.  A new law signed by Governor Cuomo on March 12, 2021 amends New York's Labor Law and entitles employees up to four hours of paid leave per COVID-19 vaccine injection.  The law is effective immediately, and the law's leave entitlement is set to expire on December 31, 2022.
We note key provisions of the new law below:
Four Hours of Paid Vaccination Leave Per Injection: All New York employers are now required to provide a paid leave of absence to employees for "a sufficient period of time, not to exceed four hours per vaccine injection," to obtain the COVID-19 vaccine.  For employees receiving the authorized Moderna and Pfizer vaccinations, each of which requires two consecutive doses weeks apart, the new leave law requires employers to grant up to eight hours of total leave for vaccination (up to four hours on two different occasions).  For the newer Johnson & Johnson vaccination, which is administered in a single shot, an employee would only be entitled to one four-hour leave period.  Presumably, if COVID-19 vaccination booster shots were later recommended, the law would cover leave needed for those later injections as well.  The new law is, however, specific to COVID-19 vaccinations, and does not apply to other types of vaccination. 
Vaccination Leave Must Be in Addition to Other Required Leaves: Importantly, employers cannot require employees to use any sick leave to which they might already be entitled (such as leave provided under a company's sick leave policy, under the New York State Paid Sick Leave Law, or under the New York City Earned Sick and Safe Time Act).  The new vaccination leave is required to be provided on top of any such leaves.
Regular Rate of Pay: Employers must pay employees at their regular rate of pay for any hours of vaccination leave.
Retaliation Prohibited:  The law prohibits employers from retaliating against employees who request or take vaccination leave, or otherwise exercise their rights under the new law.
Collective Bargaining Agreements: The law makes explicit that where employees are granted vaccination leave rights by a collective bargaining agreement (CBA), the CBA controls, but only where the CBA references the new provision of the New York Labor Law.
Silent on Key Provisions: The new law is silent on what, if any, documentation an employer can request of employees to verify their authorized use of vaccination leave.  The EEOC has issued guidance permitting employers to request vaccination proof from employees, with certain exceptions, but New York State has not opined on the subject to date.  The law is further silent on what, if any, restrictions might exist regarding employee notification of the need to take leave.  Finally, the law does not contemplate whether employees who have already used company-provided sick time or paid sick time under New York State or New York City leave laws to obtain the vaccine might be entitled to reinstatement of that time.
We expect forthcoming guidance from the New York State Department of Labor regarding the new vaccination leave law.  In the meantime, New York employers should take steps to come into compliance.  These steps include updating leave policies, training managers on new leave entitlements, and coordinating responses to employees seeking vaccination leave.
Author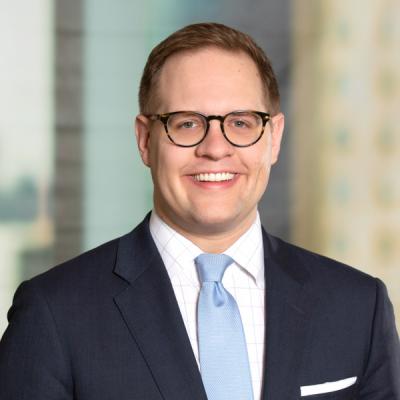 Corbin Carter is a solution-oriented employment counselor and litigator who guides clients through all aspects of the employment lifecycle. Corbin's practice covers everything from offering day-to-day employment advice and compliance with federal, state, and local employment laws, to leading the management-side defense and prosecution of various employment-related claims at the trial and appellate level.