In Daubert Ruling Excluding Both Parties' Damages Experts, Judge Andrews Rejects FRAND Portfolio Rate as Ceiling on Reasonable Royalty, and Finds Use of Surveys Not Properly Tied to Relevant Technology
On February 25, 2016, Judge Richard Andrews granted the parties' cross-motions to exclude both sides' damages experts in M2M Solutions LLC v. Motorola Solutions, Inc., C.A. No. 12-33-RG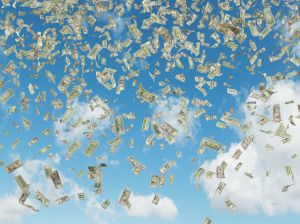 A,
Dkt. Nos. 295 and 296 (D. Del. Feb. 25, 2016), and in doing so provided a salient reminder to all practitioners of the risks in presenting damages testimony uninformed by technical expertise.  In the case, plaintiff M2M Solutions LLC's ("M2M") expert Herman "Whitey" Bluestein – admittedly not a technical expert – improperly supplied an otherwise-absent link between demand for technology gauged in surveys and the technology at issue.  Defendant Telit Communications PLC ("Telit") similarly proffered damages opinions lacking needed technical support.  Telit's expert Charles Donohoe opined that worldwide portfolio licenses on FRAND terms that did not include the patent-in-suit represented the upper bound of a reasonable royalty rate for the asserted patent.  Concluding that Telit failed to adduce evidence that these portfolio licenses were relevant, the Court excluded Mr. Donohoe's opinion.
I. Background
M2M sued, among others, Telit in January 2012, asserting that Telit infringed U.S Patent No 8,094,010 ("the '010 Patent").  As Judge Andrews described:
The '010 patent claims a "programmable communicator device" that is capable of receiving transmissions, authenticating them using a particular form of coded number authentication, and storing numbers from authenticated transmissions in a list of permitted callers. … The patent further contemplates a device that is remotely programmable and that allows for remote data monitoring, "which can be used to relay information about the status of a remote piece of technical equipment such as a vending machine."
The parties cross-moved to exclude their counterpart's damages expert.
II. Plaintiff's damages expert
The Court excluded Mr. Bluestein on three grounds: (1) Mr. Bluestein lacked the qualifications to opine on technical characteristics of the patented technology, (2) the surveys from which Mr. Bluestein drew his conclusions did not question participants specifically on the allegedly infringing features, and (3) the only link between the surveys and the patented technology was Mr. Bluestein's inadmissible opinion.
In finding Mr. Bluestein unqualified to render a technical opinion, Judge Andrews noted Mr. Bluestein's admission that he is not a technical or patent expert.  Rather, his expertise purportedly lay in his general, non-technical, understanding of M2M's industry, such as the feature sets available in certain industry products.  This alleged expertise did not qualify him to opine that the patented technology enjoys various technical advantages over alternative technology.
Judge Andrews also excluded the surveys on which Mr. Bluestein relied.  The surveys assessed consumer demand for various platforms within M2M's industry and not the patented features themselves.  The only evidence tying said platforms to the patented features was Mr. Bluestein's unsupported and unqualified opinion.
III. Defendant's damages expert
Judge Andrews also excluded Mr. Donohoe, finding that Telit failed to establish that the licenses upon which he relied to opine regarding a reasonable royalty rate were relevant.  Citing two worldwide licenses to FRAND-encumbered, standard-essential portfolios, Mr. Donohoe testified that the running royalty rates for these portfolios represented the ceiling of a reasonable royalty rate to license the patent-in-suit.  The patent-in-suit was not among the patents covered by either license.  Citing DataQull Ltd. v. High Tech Computer Corp., 887 F. Supp. 2d 999, 1022 (S.D. Cal. 2011), Judge Andrews found that Telit had not met its burden of establishing that the technology covered by those licenses was comparable to the technology of the patent-in-suit:
[The relevant portions of Mr. Donohoe's expert report] provide little more than broad conclusions that [the two portfolio licenses] are surely worth more than a single U.S. Patent, which could easily be designed around. …  Mr. Donohoe provides no opinion that even attempts to describe the value of the patented technology in any specificity, in order to compare the value of the '010 patent to these large patent portfolios.  He simply makes the bare assertion that these standard-essential, FRAND portfolios should intuitively be worth far more than a single asserted patent.
IV. Conclusion
With guidance from the Federal Circuit and other courts in recent years, the role of a damages expert and the nature of his or her testimony have evolved.  Whereas a damages expert without technical qualifications, ten years ago, may have been able to buttress his or her damages opinion with general opinions about the technology and field at issue, the current state of the law requires precision – each step in a syllogism drawn by an expert must be supported by qualified evidence.  In practice, damages opinions will typically rest on evidence about what exactly the technology at issue does and why a proffered comparison is apt, both of which will usually require a level of technical acumen that a damages expert standing alone likely will not possess.
The solution to this issue is coordination amongst experts.  Practitioners must present their case such that their technical experts can complement their damages experts, providing the qualified predicate upon which the damages expert can rely upon in forming an understanding of the patented invention, the incremental value the patented features add to accused products, and how the patented features relate to or contrast with technology at issue in any allegedly comparable licenses.
Author Robert Moore