Pleading Standard Defined– CAFC Holds that Joint Infringement Complaint Requires Identification of All Required Claim Steps
Plaintiffs bringing patent infringement complaints under the Iqbal/Twombly pleading standard should take notice.  On September 30, 2016, a panel of the Federal Circuit affirmed a district court's dismissal of a deficient complaint under Rule 12(b)(6).  The panel agreed held that a complaint for joint infringement of a patent must show which alleged actor performed each of the required claim elements.  The plaintiff's amended complaint failed to plausibly allege that the defendants exercised the required "direction or control" such that the performance of every claim step could be attributable to them.
The plaintiff, Edwin Lyda, brought a complaint against CBS Corporation and its subsidiary CBS Interactive, Inc. ("CBS") for infringement of claims of U.S. Patent Nos. 7,434,243 and 7,730,506.  The patents cover methods and systems for "obtaining real time responses to remote programming by allowing persons viewing or listening to a broadcast to respond to the broadcast in real time without requiring a personal computer."  Lyda alleged that CBS infringed claims of the patents for producing and operating the television show "Big Brother."  After CBS informed Mr. Lyda of alleged deficiencies in the original complaint, Mr. Lyda filed an amended complaint alleging that CBS infringed Mr. Lyda's patents by allowing television audience members to provide feedback about the show by voting via text message on their cellular phones.  The district court for the Southern District of New York granted CBS' motion to dismiss and denied Mr. Lyda's motion for leave to file a second amended complaint.
The Federal Circuit affirmed and rejected Mr. Lyda's position that the amended complaint should be measured against the Form 18 pleading standard.  While the panel agreed that the repeal of Form 18 did not apply based on the filing date of the amended complaint, it nevertheless applied the Iqbal/Twombly pleading standard because of the nature of the joint infringement counts.  The panel agreed with previous district court holdings concluding that allegations of joint infringement cannot be satisfied by Form 18.  Citing to its prior decision in Akamai Techs., Inc. v. Limelight Networks, Inc., 797 F.3d 1020, 1022 (Fed. Cir. 2015) (en banc) and applying Iqbal/Twombly, the panel held that to survive a motion to dismiss the Amended Complaint needed to plausibly allege that the Defendants exercised the requisite "direction or control" over the performance of the claim steps, such that performance of every step is attributable to Defendants.  The plaintiff failed to do so:
Rather, the Amended Complaint alleges conclusively and without factual support that CBS directed or controlled the independent contractors who then directed or controlled the unnamed third parties. There are thus no allegations in the Amended Complaint that can form the basis of a reasonable inference that each claim step was performed by or should be attributed to Defendants.
In its decision, the panel noted that even "a typical claim of direct infringement requires proof that a defendant performs each step of the claimed method."  Given that Form 18 is no longer in use, the case suggests that plaintiffs in any patent infringement action will need to provide facts showing that every claim element has been met.
Authors
Adam P. Samansky is an intellectual property litigator at Mintz. He primarily serves pharmaceutical, medical, high tech, and defense industry clients. Adam handles patent, trademark, and trade secret matters for innovators and investors, and he has a successful record in Hatch-Waxman litigation.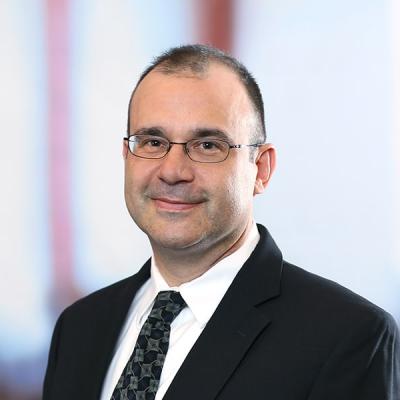 Peter J. Cuomo focuses his practice at Mintz on intellectual property enforcement and defense and counseling clients on issues related to IP rights. He handles all phases of patent litigation, and he has experience with resolving inventorship disputes.