Help from the PTAB in Applying USPTO § 101 Subject Matter Eligibility Guidance
In July 2019 the U.S. Patent Trial and Appeal Board (PTAB) newly designated four decisions as informative to highlight the PTAB's general consensus on issues considered in these cases.  All four cases involve the PTAB applying the U.S. Patent and Trademark Office's January 2019 guidance for determining subject matter eligibility under 35 U.S.C. § 101.  The decisions focus on whether claims integrate a judicial exception into a practical application so as to be subject matter eligible.  The four decisions are:
Author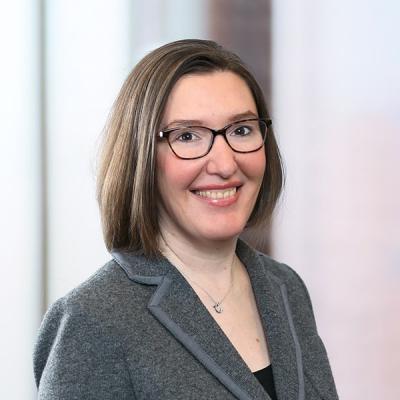 Christina Sperry is a Mintz patent attorney who drafts and prosecutes patents for clients in the electrical, mechanical, and electro-mechanical fields. She represents companies and academic institutions in the medical technology field and helps protect patent innovations for medical and surgical devices.