Expediting PTAB Appeals Using the Fast-Track Program
The U.S. Patent and Trademark Office (USPTO) recently released statistics about its Fast-Track Appeals Pilot Program. The program went into effect on July 2, 2020 and is currently slated to run until the earlier of July 2, 2021 and 500 appeals being accepted into the program. Any ex parte appeal pending at the Patent Trial and Appeal Board (PTAB) is eligible for this program, so it is worthwhile for patent applicants to keep it in mind as an option to speed PTAB appeal.
The Fast-Track program aims to expedite PTAB decision to within 6 months of acceptance into the program. PTAB appeals typically take 13-15 months to decision, per USPTO statistics provided here and here.  Under the Fast-Track program, PTAB decisions have issued after 1.9 months on average.  Acceptance into the program is also fast, averaging just 1.5 days after petition filing.  Up to 125 applications can be accepted into the program each quarter, with the USPTO's Fast-Track program page providing current acceptance numbers to help potential program participants.
Requirements to apply for the Fast-Track program are:
The patent application must be an original utility, design, or plant nonprovisional application.
The application must be currently pending before the PTAB with a docketing notice having been issued.
The application is not currently being treated as special under MPEP § 708.01 (see also 37 CFR 1.102 for the requirements of making an application special).
File a petition for acceptance into the program. The USPTO recommends using their one-page form.  The filer must have power of attorney or be the appellant prosecuting their own case.
Pay $420 fee. There is no discount for micro or small entities.
Unlike the USPTO's 2015-2016 Expedited Patent Appeal Pilot, the Fast-Track program does not have any effect on any of the appellant's other pending appeals.  The Expedited Patent Appeal program only allowed a pending PTAB appeal to be expedited for decision if the same appellant withdrew another pending appeal.
The Fast-Track program's special status only applies to an application for the duration of appeal, but it is still a useful tool to help move an application through prosecution as quickly as possible. More information about the Fast-Track program is available in the Federal Register notice announcing the program and on the USPTO's Fast-Track program page.
Author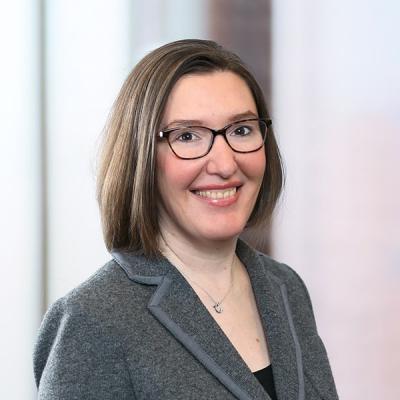 Christina Sperry is a Mintz patent attorney who drafts and prosecutes patents for clients in the electrical, mechanical, and electro-mechanical fields. She represents companies and academic institutions in the medical technology field and helps protect patent innovations for medical and surgical devices.