Federal Circuit Puts the Onus on Patent Owners to Disclaim Patent Term or Face Double-Patenting
On August 28, 2023, the U.S. Court of Appeals for the Federal Circuit, in In re Cellect, Appeal No. 2022-1293, evaluated for the first time how statutorily authorized patent term adjustments interact with the judge-made doctrine of obviousness-type double patenting. In holding that all of the patents at issue were invalid, the Court provided important insight to practitioners about the risks associated with receiving patent term adjustments on certain patents that are not subject to terminal disclaimers.
Cellect owns a family of patents directed to devices comprising image sensors, such as those used in personal digital assistant devices. Cellect sued Samsung Electronics for infringement of four of these patents in the United States District Court for the District of Colorado. Samsung subsequently requested ex parte reexaminations for each of the challenged patents at the United States Patent Office, asserting that all were unpatentable based on obviousness-type double patenting ("ODP"). ODP is an equitable, judge-made doctrine in patent law that prevents a subsequent patent from being granted on the same invention as an earlier granted patent, or an obvious modification of thereof. Significantly, all of the challenged patents claimed priority from the same application and each was granted a Patent Term Adjustment ("PTA") pursuant to pre-AIA 35 U.S.C. § 154(b) for delays caused by the Patent Office during prosecution. (PTA compensates applicants by extending the term of the patent for up to three years due to such delays.) The reexaminations each concluded with the Patent Office determining that all of the challenged claims were obvious variants of a related patent that did not receive PTA and had previously expired on the date when each of the challenged patents would have also expired, had they not had their terms adjusted with PTA. Cellect appealed.
Cellect did not contest the fact that all of the challenged claims were patentably indistinct over the claims of the related "reference patent." Instead, Cellect's primary argument was that ODP should be evaluated using a patent expiration date before any grant of PTA. In other words, Cellect argued, that if a patent without PTA added would have expired on or before the reference patent expiry date, then it would not be invalid for ODP because any PTA would not improperly extend the term of the "same" invention. Cellect contended that the Federal Circuit's prior decisions—in particular, Novartis AG v. Ezra Ventures LLC, 909 F.3d 1367 (Fed. Cir. 2018), which considered ODP in the context of a Patent Term Extension ("PTE")—compelled the conclusion that ODP cannot negate a statutory grant of PTA.
The Federal Circuit used this case as a reminder that PTA (35 U.S.C. § 154) and PTE (35 U.S.C. § 156) are governed by different statutory schemes and held that this distinction matters. The PTA statute, unlike the PTE statute, includes express language stating that: "[n]o patent the term of which has been disclaimed beyond a specified date may be adjusted under this section beyond the expiration date specified in the disclaimer." That statutory limitation was critical to the Court's analysis and holding. The Court emphasized that U.S. patent law entitles an inventor or joint inventor to only one patent on each invention. While the system permits an applicant to apply for additional patents on the same invention using continuation applications, the applicant must disclaim—by filing a "terminal disclaimer"—any term in the second or further patent application that would effectively extend the term of any already-issued patents. The Court concluded that the terminal disclaimer language in the PTA statute was "tantamount to a statutory acknowledgement that ODP concerns can arise when PTA results in a later-expiring claim that is patentably indistinct." The Court further concluded that because the PTA granted to the challenged patents resulted in unjustified extensions of term, the claims of the challenged patents themselves, and not simply the additional term, were invalid as a result.
Finally, the Court rejected Cellect's argument that it should not be penalized for the examiner's failure to raise ODP and require a terminal disclaimer during prosecution of the later patents. The Court held that regardless of whether the examiner "had the opportunity, and perhaps the obligation, to reject certain of the pending claims" for ODP, Cellect also had the opportunity to file terminal disclaimers during prosecution and did not do so. This ruling clarifies the importance of staying vigilant and proactive about ODP, even where the examiner does not appreciate the issue. In this vein, the Court noted that a terminal disclaimer "is not an escape hatch to be deployed after a patent expires." Practitioners are thus well advised to address ODP during prosecution, either by filing a preemptive terminal disclaimer or by ensuring that the claims being prosecuted are not the same or obvious variants of prior issued claims.
Authors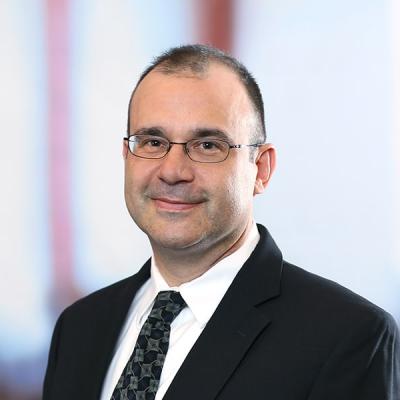 Peter J. Cuomo focuses his practice at Mintz on intellectual property enforcement and defense and counseling clients on issues related to IP rights. He handles all phases of patent litigation, and he has experience with resolving inventorship disputes.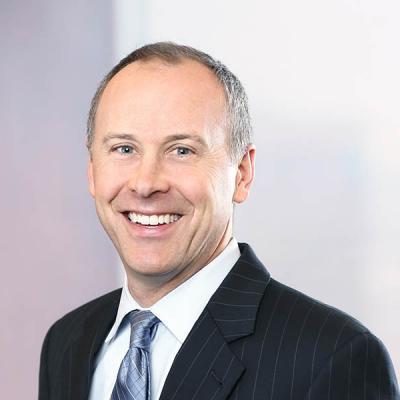 Thomas H. Wintner is an intellectual property and commercial litigator at Mintz. Tom handles cases in trial and appellate courts, counseling clients in life sciences, health care, education, real estate, and other sectors. He has extensive experience with patent litigation and other IP matters.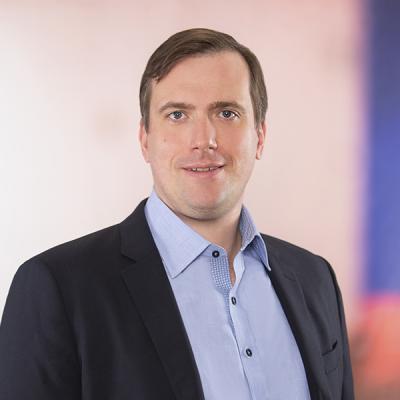 James Whittle, PhD is a Mintz patent attorney and an accomplished research scientist who advises life sciences companies on patent prosecution matters. He has significant experience helping gene therapy, cell therapy, and genomics companies build and acquire patent portfolios.