James is an experienced patent attorney and accomplished research scientist who advises life sciences companies on patent prosecution matters. He has significant experience helping gene therapy, cell therapy, and genomics companies build and acquire patent portfolios. 
James works primarily with start-up and mid-sized biotechnology companies to manage and grow their patent portfolios. He provides strategic IP guidance customized to each company's stage of development informed by his experience with patent prosecution, investor diligence, and patent litigation. In building patent portfolios, he begins with obtaining a deep, holistic understanding of his client's science, coupled to their business objectives, and then thoughtfully drafts and prosecutes patent applications to be attractive to investors, structured for out-licensing or collaboration, and litigation-ready. 
Prior to joining Mintz, James was an attorney in the IP practice of a large, international law firm, where he managed patent portfolios for more than 20 life sciences companies, drafted patent applications, and advised on IP issues for collaborations, investments, and public offerings. He also counseled clients on competitor patents, drafted patent opinions, and provided representation in PTAB matters. During law school, he was a judicial intern to the Honorable Kathleen O'Malley of the US Court of Appeals for the Federal Circuit.
James has more than 10 years of postgraduate laboratory experience in immunology, vaccine design, structural biology, cell biology, genomics, and organic chemistry. His policy interests include understanding how patent and regulatory systems influence biotechnology and pharmaceutical innovation. His research has been published in scientific journals, including Nature, Cell, Science Translational Medicine, and PNAS, and presented at international conferences. 
Prior to earning his JD at GW Law, where he was a member of the Law Review and awarded the Order of the Coif, James was a post-doctoral fellow at Harvard Medical School and the Vaccine Research Center of the National Institutes of Health. During these fellowships, he determined the structures of influenza antigen:antibody complexes by X-ray crystallography and used this information to develop a flow cytometry method for single-cell cloning of broadly neutralizing antibodies.
He earned his PhD in biology at MIT, where he specialized in biophysical chemistry and molecular structure and wrote a thesis entitled, "Structural studies of large architectural nucleoporins and coat proteins." His graduate work was supported in part by a National Science Foundation Graduate Research Fellowship. He was a post-baccalaureate researcher at the National Human Genome Research Institute, where he applied an early next-generation sequencing technology to perform genome-wide identification of regulatory sites. 
Select Research Publications
Tailored Treatment, Tailored Enforcement: Protecting Innovation in Personalized Medicine from a Patent-Protection Loophole. 84 Geo. Wash. L. Rev. 480 (2016). 
Vaccine-Induced Antibodies that Neutralize Group 1 and Group 2 Influenza A Viruses. Cell 166(3):609-623 (2016).
Flow cytometry reveals that H5N1 vaccination elicits cross-reactive stem-directed antibodies from multiple Ig heavy-chain lineages. J Virol. 88(8):4047-57 (2014). 
Self-assembling influenza nanoparticle vaccines elicit broadly neutralizing H1N1 antibodies. Nature 499(7456):102-6 (2013).
Structural and genetic basis for development of broadly neutralizing influenza antibodies. Nature 489(7417):566-70 (2012).
Elicitation of broadly neutralizing influenza antibodies in animals with previous influenza exposure. Sci Transl Med. 4(147):147ra114 (2012).
Broadly neutralizing human antibody that recognizes the receptor-binding pocket of influenza virus hemagglutinin. PNAS 108, 14216-14221 (2011). 
Structure of the Sec13-Sec16 edge element, a template for assembly of the COPII vesicle coat. J Cell Biol 190, 347-61 (2010). 
Architectural nucleoporins Nup157/170 and Nup133 are structurally related and descend from a second ancestral element. J Biol Chem 284, 28442-52 (2009). 
Genome-wide mapping of DNase hypersensitive sites using massively parallel signature sequencing (MPSS). Genome Res. 16(1):123-31 (2006).
 
News & Press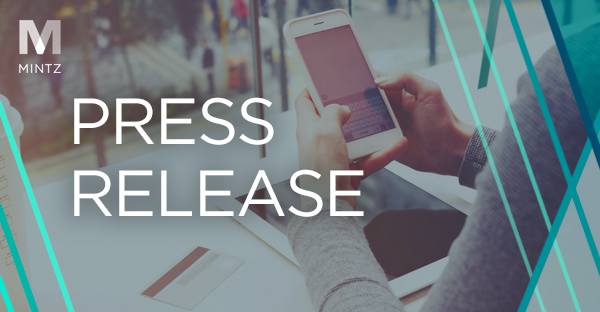 A team of two new Members and an Of Counsel with deep patenting capabilities and decades of experience supporting biotech and pharmaceutical clients enhances our already robust Life Sciences IP prosecution and strategy practice.
Read less
Involvement
Member, American Bar Association
Member, American Intellectual Property Law Association
Member, Intellectual Property & Technology Law Advisory Council, George Washington University Law School
Read less