EnforceMintz — The Pandemic May Be Ending, But Fraud Prosecutions Will Keep Coming
The "epidemic" of COVID-19 related fraud continued unabated in 2022, and we expect to see the same in 2023. The Department of Justice (DOJ) appears poised to continue to aggressively investigate and prosecute COVID-19-related fraud, including fraud related to the Paycheck Protection Program (PPP) and the Provider Relief Fund (PRF). The PPP provided small businesses with funds to help small businesses stay afloat and retain employees during the COVID-19 pandemic, and funds could be used for a variety of business expenses. The PRF provided funds to eligible hospitals and health care providers to be used to support COVID-19 prevention, preparedness, and response, or to alleviate loss of patient care revenue attributable to COVID-19. The Department of Health & Human Services (HHS) is responsible for PRF program oversight and policy decisions, and the Health Resources and Services Administration (HRSA) within HHS provides day-to-day oversight and management of the program.
Deployment of DOJ Resources
One of the best indicators of DOJ's priorities is how it deploys its staffing resources and the details of its budget requests to Congress. Building upon the multi-agency COVID-19 Fraud Enforcement Task Force established in May 2021, DOJ announced in September 2022 the establishment of "three Strike Force teams created to enhance the Department's existing efforts to combat and prevent COVID-19 related fraud." The Strike Force teams are operating out of U.S. Attorney's Offices in the Southern District of Florida, the District of Maryland, and, in a joint effort, the Central and Eastern Districts of California. The efforts of the Strike Force teams will augment DOJ's existing efforts, which, as of September, had resulted in "criminal charges against over 1,500 defendants with alleged losses exceeding $1.1 billion; the seizure of over $1.2 billion in relief funds; and civil investigations into more than 1,800 individuals and entities for alleged misconduct in connection with pandemic relief loans totaling more than $6 billion."
President Biden highlighted the government's focus on COVID-19 related fraud enforcement in his March 2022 State of Union Address when he noted the appointment of Chief Prosecutor "to lead teams of specialized prosecutors and agents focusing on major targets of pandemic fraud, such as those committing large-scale identity theft, including foreign-based actors."
DOJ's proposed 2023 budget includes $36.5 million to bolster efforts to combat pandemic-related fraud, and to allow for the hiring of 120 additional lawyers dedicated to that effort. The 2023 budget also includes Priority Goals, which are intended to demonstrate DOJ's "commitment to a specific result that the agency will deliver for the American people." DOJ's first of six listed Priority Goals is to "uphold the rule of law by combating pandemic fraud." In furtherance of this Priority Goal, DOJ's Director for COVID-19 Fraud Enforcement established a goal that by September 30, 2023, DOJ will "(1) seek restitution in at least 90% of applicable criminal cases concerning COVID-19 related fraud; and (2) increase the percentage of COVID-19 related fraud cases favorably resolved to 90%."
The Audit Results Are in for the PRF Program
In September 2022, the Office of the Inspector General for the Department of Health and Human Services issued a report (the Report) detailing the findings resulting from its audit of PRF distributions. The Report concluded that HHS's and HRSA's controls related to PRF program requirements "could be improved."
The Report further found that HHS and HRSA did not have certain necessary safeguards against potential fraud, including properly documenting revenue losses (resulting in HHS and HRSA being unable to verify those losses), correctly calculating payments when automatic payments were made to providers' subsidiaries, and deadlines for providers to return rejected payments.
The Report also noted that HHS's and HRSA's procedures established thresholds for manual review of payment information submitted by providers resulting in only 2 percent of providers undergoing manual review and poor post-payment quality control.
Recipients of PRF payments agreed to specific terms and conditions and committed to spending the funds in accordance with the program's requirements. The PRF program, unlike other government programs, has additional mandatory reporting including self-auditing, audits by HHS, and claw-backs of overpayments. These more stringent requirements combined with the weak oversight highlighted in the Report are a recipe for increased scrutiny and governmental investigations over the next year. We anticipate additional enforcement actions like the one involving a California physician who paid an $18,000 civil penalty for attesting that he was eligible to receive PRF payments for providing care to individuals with possible or actual cases of COVID-19 after a certain date when in fact the physician did not provide the care.
Analytics Leading the Way
DOJ claims that data analytics provided by various state agencies and the Small Business Administration are driving its COVID-19 related fraud prosecution efforts allowing a focus on larger networks that improperly obtained COVID-19 relief funds. A series of recent prosecutions appear to bear this out, including the November 2022 indictment brought by the U.S. Attorney's Office in the District of South Carolina charging four individuals, including three members of the US military, with in an alleged nationwide PPP fraud scheme with submitting nearly $2 million in false loan applications in exchange for kickbacks.
Conclusion
Based upon the increase in both financial and staffing resources, we expect to see an increase in COVID-19 related fraud prosecutions in 2023 as DOJ tries to recover additional funds and resolve cases in order to meet its stated Priority Goals. We anticipate that these cases will be a mixture of larger or more complex cases and cases that will bring heightened media scrutiny such as the recent charges brought in the Northern District of Florida against a controversial Florida state representative stemming from his applications for $150,000 in pandemic relief.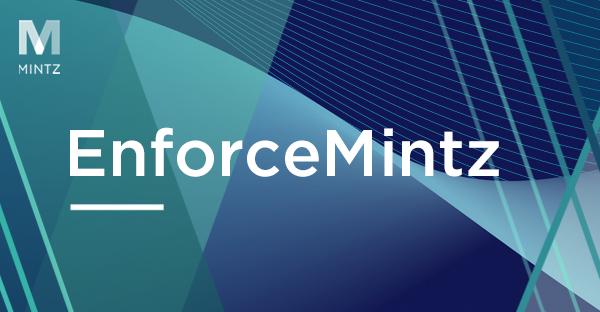 February 9, 2023
|

Article
Author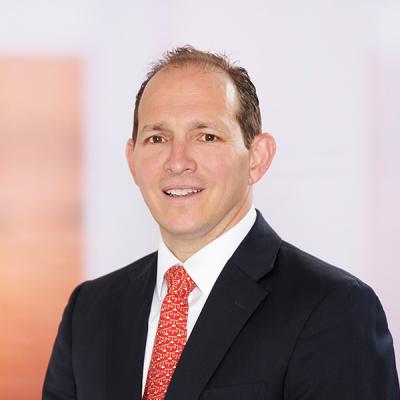 Cory S. Flashner is a Mintz Member and former federal and state prosecutor whose white collar defense practice includes advising clients on securities and anti-money laundering laws and regulations.