Phantom Recusal Policy Leads to Partial Summary Judgment for Plaintiffs in the Ocwen Securities Litigation
In a June 13, 2017, ruling on a motion for partial summary judgment in the Ocwen Financial Corp. Securities Litigation (the "Ocwen Litigation"), the United States District Court for the Southern District of Florida determined Ocwen materially misrepresented in its securities filings and other public statements that its Executive Chairman would recuse himself from Ocwen's transactions with companies in which the Executive Chairman also served as Chairman and thus had a direct financial interest.  The Court concluded that although Ocwen and the Executive Chairman definitively stated the Executive Chairman would recuse himself according to company policy, there was in fact no company policy requiring recusal, nor had the Executive Chairman recused himself.  The Court further concluded these statements by Ocwen and the Executive Chairman was materially false and misleading as a matter of law.  Thus, while class plaintiffs still must prove the remaining elements of their Section 10(b)/Rule 10b-5 claim at trial, the Court found the class plaintiffs were entitled to judgment as a matter of law on the first element of their claim – that the statements concerning the Executive Chairman's recusal were materially false and misleading.
The Ocwen Litigation plaintiffs alleged that Ocwen's Executive Chairman, William Erbey ("Erbey"), served as Chairman of four related companies, deemed "strategic allies" of Ocwen.  Erbey's role as Chairman of these companies allegedly created potential conflicts of interest with his fiduciary duties to Ocwen.  To alleviate investor concern regarding these potential conflicts of interest, Ocwen stated in its filings with the SEC from 2013-2014 that it had "adopted policies, procedures and practices to avoid potential conflicts" with respect to transactions with these strategic allies, including Erbey recusing himself from any negotiations and approval of conflicted transactions. Specifically the summary judgment record showed that Ocwen's 2012 10-K (released March 2013) stated it had "adopted policies, procedures and practices to avoid potential conflicts involving significant transactions with related parties such as Altisource, including Mr. Erbey's recusal from negotiation regarding and credit committee and board approvals of such transactions."  This was incorporated into, among other things, Ocwen's 8-K's in 2013-2014, and its 10-Q's in 2013.  Ocwen reiterated the same statement in its 2013 10-K and related 2014 filings.  The summary judgment record also established that Erbey stated publicly that he recused himself from negotiating or voting upon from any related-party transactions with the strategic allies.  Ocwen did not dispute the content of these statements at summary judgment, but instead argued that they could not assure that such measures would be effective or that Ocwen could resolve all conflicts with the strategic allies.
As press reports and equity research analyst reports surfaced in 2012 and 2014 that noted the potential for conflicts of interest between Ocwen and the strategic allies resulting from Erbey's dual roles, the New York Department of Financial Services ("NYDFS") initiated an investigation into Ocwen.  On February 26, 2014, NYDFS stated in a public letter to Ocwen that it had uncovered a number of potential conflicts of interest between Ocwen and the strategic allies, and that ownership by Ocwen management of stock in these strategic allies posed potential harm to, among others, Ocwen shareholders. On August 4, 2014, the NYDFS noted in another public letter the existence of one transaction between Ocwen and a strategic ally in which Erbey approved the transaction, which contradicted Ocwen's many public statements and representations in SEC filings concerning Erbey's recusal from related transactions.
On summary judgment, the trial judge found that Ocwen's statements clearly assured investors of policies, practices and procedures it had created to avoid conflicts with the strategic allies, and that Ocwen and Erbey clearly stated Erbey would recuse himself from any transaction with the strategic allies.    Nevertheless, the undisputed evidence at summary judgment showed that Ocwen indeed had no written policy requiring Erbey's recusal from related party transactions until after the class period ended.  The undisputed evidence also showed that Erbey did not recuse himself from numerous transactions with the strategic allies, even though Ocwen argued his approval of the transactions was merely "administrative and mechanical."  The trial judge rejected Ocwen's argument that the company's written ethics codes and other policies were sufficient to protect the company from harm; the judge instead held firm in his rationale that no policy required Erbey's recusal, notwithstanding Ocwen's statements to the contrary.  The trial judge left open for trial the question of whether the Erbey's statements concerning his recusal were made with the requisite scienter to prove a claim under Section 10(b) of the 1934 Act and Rule 10b-5, along with the remaining Section 10(b)/Rule 10b-5 elements
Author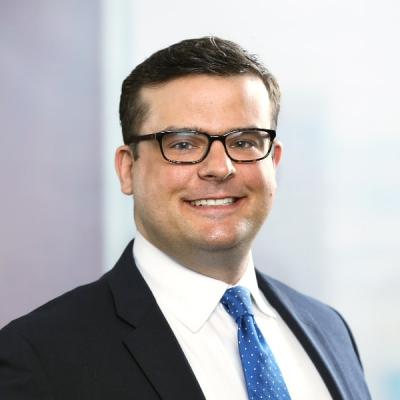 Patrick is an associate in the litigation practice where he focuses on securities and shareholder litigation, as well as investigations and securities enforcements. He represents clients from early-stage start-ups to publicly-traded companies in numerous industries, including life sciences and biotechnology companies, financial services, consumer products and retail, and clean technology.