First Indicators of FDA's Policy Decision on CBD and Cannabis-Derived Ingredients: "Only Limited Data" and "Real Risks"
We have previously blogged about the Food and Drug Administration's year of listening and information gathering related to products containing cannabis or cannabis-derived compounds since the 2018 Farm Bill removed "hemp" from the federal Controlled Substances Act. Among other things, the Food and Drug Administration (FDA) issued a call for scientific information on a variety of topics identified in this April 3, 2019 notice; opened a public docket to receive written comments in response to those questions (docket no. FDA-2019-N-1482); and convened a public hearing in May 2019 to hear directly from stakeholders. Our summary of that May 31st hearing, which also provides an overview of the legal and regulatory landscape post-2018 Farm Bill, is available here. This intensive period of evaluation was led by an internal working group charged with making recommendations for the open scientific, technical, and policy questions created by the new legal status of hemp.
On November 25, 2019, the public received its first definitive statements from FDA about how it intends to apply its existing authorities to cannabidiol (CBD) and other unapproved cannabis-derived ingredients. The agency released three public announcements on the same day that make its emerging position clear:
A press release announcing that it had issued new Warning Letters to 15 companies for selling CBD-containing products in ways that violate the Federal Food, Drug, and Cosmetic Act (FD&C Act) – see here. The agency also noted in the press release that "these particular companies are using product webpages, online stores and social media to market CBD products in interstate commerce … [including] to treat diseases or for other therapeutic uses for humans and/or animals."
 
A revised Consumer Update entitled "What You Need to Know (And What We're Working to Find Out) About Products Containing Cannabis or Cannabis-Derived Compounds, including CBD" – see here. The informational page emphasizes the lack of any significant safety data in this area and the need for the Agency to make science-based policy decisions, also noting that the information they do have suggests that CBD products can cause liver injury and male reproductive toxicity and that they may interfere with other medications or even with dietary supplements. It also notes that most of the products in this category are being marketed with unproven claims and that quality and manufacturing issues exist due to the lack of appropriate processing controls and practices. For example, the agency is apparently investigating CBD products reported to contain unsafe level of contaminants like heavy metals and pesticides. FDA strongly cautions consumers when it comes to using these products:
"The FDA is concerned that people may mistakenly believe that trying CBD 'can't hurt.' The agency wants to be clear that we have seen only limited data about CBD's safety and these data point to real risks that need to be considered. As part of the drug review and approval process for the prescription drug containing CBD, it was determined that the risks are outweighed by the benefits of the approved drug for the particular population for which it was intended. Consumer use of any CBD products should always be discussed with a healthcare provider. Consumers should be aware of the potential risks associated with using CBD products."
For individuals signed up to receive "stakeholder updates" from the FDA's Office of External Affairs, an email communication summarizing the two agency actions described above. The email explicitly stated (as is also stated in the November 25th press release) that "[b]ased on the lack of scientific information supporting the safety of CBD in food, the FDA is also indicating today that it cannot conclude that CBD is generally recognized as safe (GRAS) among qualified experts for its use in human or animal food."
Accordingly, it seems clear to us from these complementary FDA actions that the agency does not intend to use its discretion to create a regulatory exemption that would allow CBD and other cannabis-derived ingredients to be added to foods, supplements, and beverages. The Consumer Update does conclude that "the FDA is evaluating the regulatory frameworks that apply to certain cannabis-derived products that are intended for non-drug uses, including whether and/or how the FDA might consider updating its regulations, as well as whether potential legislation might be appropriate" and the compliance-related press release adds that "FDA plans to provide an update on its progress regarding the agency's approach to these products in the coming weeks." It is reasonable to believe, however, that notwithstanding these statements, the basic position staked out by the FDA in the November 25th communications is not going to change drastically going forward. This FDA policy decision also increases the likelihood of Congress stepping into the CBD fray because the current dearth of scientific data and information about the safety of products containing cannabis-derived compounds is not likely to be overcome in the coming weeks or months. We will continue to update our readers of any important legislative or regulatory activity in this area.
Author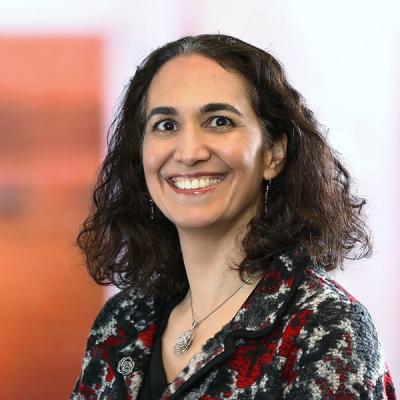 Joanne counsels global clients on the regulatory and distribution-related implications when bringing a new FDA-regulated product to market and how to ensure continued compliance after a product is commercialized.