And Now For Something Completely Different: FDA Actions to Alleviate Regulatory Burdens For Product Sponsors During the COVID-19 Pandemic
We've been blogging periodically on the various actions taken and enforcement policies being developed by the Food and Drug Administration (FDA) to support and expand the national response to the declared COVID-19 public health emergency. At the same time, however, the agency has also been taking various steps to help medical product sponsors and consumer product manufacturers and distributors prioritize their ongoing regulatory compliance activities during this challenging period for business-as-usual.
As we've already covered in depth (see prior post here), on March 18, 2020, the agency issued guidance for clinical trial sponsors regarding how to ensure the continued safety and informed consent of human subjects. That critical guidance document was updated on March 30 to add a new appendix with common sponsor questions, and FDA has stated that it plans to further update the appendix as new questions arise. Over the past several weeks, the agency has issued the following important policies on other issues that also seek to provide some much-needed regulatory relief to FDA-regulated manufacturers and distributors.  
Adverse Event Reporting for Medical Products and Dietary Supplements
Recognizing that the COVID-19 pandemic will affect all aspects of regulated industry's normal functions and that smaller workforces will be implemented by necessity, on March 21 FDA released a guidance entitled Postmarketing Adverse Event Reporting for Medical Products and Dietary Supplements During a Pandemic. This document provides recommendations related to how to manage mandatory postmarketing adverse event reporting for drugs, biologics, medical devices, combination products, and dietary supplements during the current COVID-19 emergency situation. The agency also notes that, against the backdrop of fewer employees and challenging conditions, public "reporting of adverse events may be higher because of the widespread use of medical products indicated to treat or prevent the pathogen causing the pandemic."
Accordingly, FDA states that it does not intend to object if companies do not submit certain required adverse event reports to the agency within the timeframes required by statute and regulation, as long as any delayed reports are submitted to the agency within 6 months of the company restoring its adverse event reporting processes to their pre-pandemic state.
The guidance document also sets out FDA's expectations for companies to document the reasons underlying their inability to fulfil normal adverse event report requirements and emphasizes that the policies are not applicable to companies that are able to continue their reporting operations during the pandemic. Rather, they are aimed at helping companies focus limited resources on specific adverse event reports, when necessary and appropriate.
Enforcement Discretion Policy Related to REMS Requirements 
FDA approves specific drugs and biologics for marketing with a so-called Risk Evaluation and Mitigation Strategy, or REMS, when the agency determines that such risk mitigation measures are necessary to provide a reasonable assurance that the benefits of the drug outweigh its risks. Although common REMS requirements are patient-directed labeling, restricted distribution programs, and training requirements for health care providers before they can prescribe or administer the drug, some REMS programs include requirements for laboratory testing (e.g., liver enzyme testing) or imaging studies (e.g., MRIs) before a patient can receive the product.  
On March 22, FDA issued a Policy for Certain REMS Requirements During the COVID-19 Public Health Emergency, which states that the agency does not intend to take action against sponsors and others for failing to adhere to REMS requirements for certain laboratory testing or imaging studies while the pandemic is ongoing. Actions may also be required under certain REMS so that a particular patient can continue on treatment, such as a monthly laboratory test to continue monitoring the patient for potential liver damage.
This new enforcement discretion policy not only benefits the therapeutic product sponsors who are responsible for ensuring compliance with their own drug's REMS, but also health care providers who are prescribing or dispensing such drugs. FDA states that providers should use their best medical judgment when weighing the benefits and risks of continuing treatment in the absence of laboratory testing and imaging studies and that they should ensure effective communication about those decisions to their patients. One could envision situations post-pandemic in which this FDA judgment call could prove to be a valuable defense to potential malpractice claims, as long as the health care providers are making sure affected patients are fully informed about the reasons behind significant changes to their treatment regimens.    
Affirmative Communication to Drug and Device Sponsors and Developers 
FDA has been issuing communications on a regular basis to the general public, including consumer alerts about COVID-19 diagnostic testing and fraudulent products, as well as letters to health care professionals with recommendations for conserving personal protective equipment like face masks and gloves. Additionally, there have been several agency messages directed to medical researchers and regulated entities in the biopharmaceutical and medical device industries. For example, on March 23 the FDA Oncology Center of Excellence issued a message emphasizing that it is working to address critical needs of patients with cancer and their health care providers, given the heightened risk this patient population faces from COVID-19. The Center also highlighted the process for requesting expanded access to investigational drug products while the public health emergency is ongoing.
Similarly, on March 24 the FDA's Center for Devices and Radiological Health (CDRH) issued a Letter to Industry that summarizes the steps CDRH has taken to prioritize work in response to the COVID-19 pandemic and its impact on day-to-day operations in CDRH and in the medical device industry. (This letter was further updated by CDRH on April 3.) Among other actions taken, CDRH has converted all meetings with industry to teleconferences through May 31 and it is extending deadlines for responding to open requests for information related to marketing applications. These kinds of proactive communications by FDA should provide regulated entities with some comfort that the agency is not going to be unreasonable or unnecessarily rigid during this uncertain time.
The agency sent out another useful message on March 26 relating to the creation of new digital health technologies in response to COVID-19. Although this statement does not alter any of FDA's existing authorities or policies related to digital health products, it does provide clear direction for innovators in this space to be able to follow without the need to hire an experienced health care lawyer to help them stay within the lines:
"The FDA does not consider most apps and software systems for public health surveillance and communication to be medical devices regulated by the FDA. These are mobile apps or solutions that are intended for use by public health officials at the CDC and at state and local health departments to improve communication between public health officials and members of the public, including by people who may have been exposed to a disease of interest to public health officials, such as COVID-19."
This CDRH statement on digital health closes with a reminder that the agency "is interested in engaging with manufacturers through the Emergency Use Authorization process to help expand access to critical medical products for use during the COVID-19 pandemic" and encourages developers to contact FDA to discuss all other digital health innovations that would be regulated as a medical device.
Our team is available to assist product developers with communications with the agency and, if applicable, securing Emergency Use Authorizations for innovative treatments and diagnostics for COVID-19. We can also help navigate these new enforcement discretion policies and their impacts on your current business and plans for continuity of operations while the pandemic exists. We will continue to keep an eye on FDA announcements and apprise you about important developments.    
Author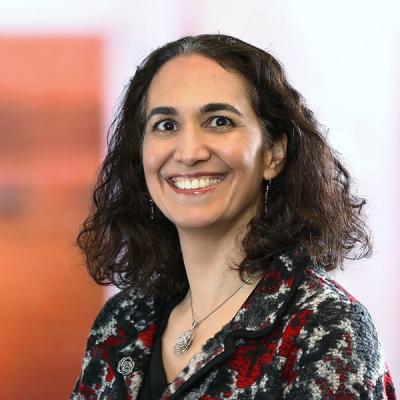 Joanne counsels global clients on the regulatory and distribution-related implications when bringing a new FDA-regulated product to market and how to ensure continued compliance after a product is commercialized.