FDA Issues Guidance Addressing COVID-19 Interference with Clinical Trials
In recognition of the widespread disruptions the COVID-19 crisis is posing to planned and ongoing clinical trials at sites throughout the United States (and global clinical sites), the Food and Drug Administration (FDA) issued on Wednesday, March 18 a guidance describing potential considerations for adjusting trial processes and, potentially, protocols and statistical analysis plans, to mitigate any difficulties meeting trial objectives due to interference from the virus and related social and governmental restrictions.  The document, titled FDA Guidance on Conduct of Clinical Trials of Medical Products during COVID-19 Pandemic, describes various potential complications, such as subjects being unable to travel to the trial site, loss of access to investigational product, or the need to screen subjects for COVID-19, as well as general recommendations for addressing them. However, in all cases, FDA emphasizes that the first priority for all sponsors and investigators is the safety of the study subjects, and all potential measures to alter the clinical trial must take subject safety into account. In some cases, the most prudent choice may be to discontinue administration of the investigational product or subject participation in the trial.
Importantly, the guidance states that "when urgent or emergent changes to the protocol or informed consent are anticipated as a result of COVID-19[,] [s]uch changes to the protocol or investigational plan…may be implemented without [institutional review board (IRB)] approval or before filing an amendment to the IND or IDE" but must be reported to the IRB and FDA afterwards. The guidance also recommends careful documentation of any failure to obtain data caused by COVID-19-related changes and consulting with FDA prior to amending data management or statistical analysis plans for studies affected by the virus.
All clinical trial sponsors and sites should carefully evaluate all planned and ongoing clinical trials to ensure that they can continue safely and still produce usable data, or if that is not possible in light of potential safety risks, consider suspending or terminating the trial.
What Should Sponsors Do Now? 
Evaluate each ongoing clinical trial with respect to potential risks to the study subjects and determine whether appropriate changes can be made to accommodate site visit or other restrictions.
Review all clinical trial and/or research collaboration agreements with academic medical centers and other study sites to determine the extent of changes to the protocol, statistical analysis plan, or trial processes that can be made without written approval or amendment.
If a contract research organization (CRO) is managing the trial on the sponsor's behalf, discuss potential measures to mitigate COVID-19 disruptions and make sure the CRO is capable of accurately implementing the changes at the site level.
Establish procedures (or revise existing procedures) for protecting study subjects and adjusting trial processes to account for COVID-19 disruptions.
Engage early with clinical sites to understand the site's concerns, and discuss potential modifications to the protocol or trial processes to mitigate disruptions or risks relating to COVID-19 and to dissuade sites or investigators from invoking termination rights based on risks to subject health and safety.
Determine whether usable data can still be collected through virtual visits, alternate site visits, or study subject home visits.
Consider whether additional methods of adverse reaction reporting are necessary, especially if protocol-specified site visits are curtailed.
If the potential risks to study subjects are too high, determine whether the study can be suspended or, if not, whether investigational product administrations can or should be terminated or study subjects should be disenrolled.
What Should Study Sites and Investigators Do Now? 
Engage early with the sponsor, CRO, and IRB or ethics committee (EC) to discuss potential COVID-19 impacts on the trial and possible modifications to the protocol or trial processes to mitigate any potential disruptions. 
Remember that government-mandated COVID-19 screening procedures do not have to be reported as a protocol amendment.  
Discuss all protocol and process changes with study subjects and make sure to obtain informed consent for any modifications requiring new or revised consent. 
Remember that consent changes related to protocol and process modifications do not have to be approved by the IRB or EC in advance.  
Determine the extent of possible alternatives to study subject site visits (including whether such alternatives would be safe for study subjects, especially if the site visits include investigational product administration) and communicate those alternatives to the sponsor or CRO.
If the potential risks to study subjects are too high, consider whether to terminate the site's involvement in the study by invoking contractual termination rights.  Clinical trial agreements typically permit a study site to terminate a study as necessary for the safety and/or welfare of study subjects.
Authors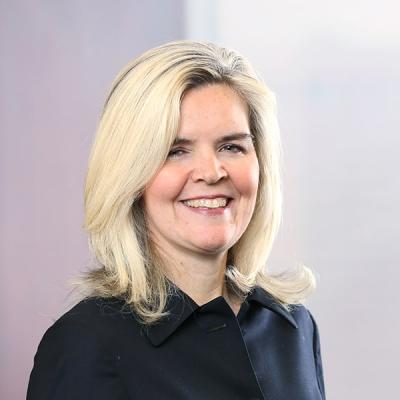 Dianne specializes in counseling researchers and research sponsors in matters related to FDA and OHRP regulated clinical research, and counsels health care clients on the HIPAA Privacy Rule and Security Standards.
Benjamin advises pharmaceutical, medical device and biotech companies on the FDA regulatory process to identify the correct regulatory pathway, assisting with FDA communications and strategy.