FDA Continues Its Diverse Agency Actions in Response to COVID-19 Pandemic
Since our last roundup-style blog post on the response of the Food and Drug Administration (FDA) to the COVID-19 public health emergency, the agency has taken a wide variety of additional actions with the goal of getting much-needed medical products into the hands of health care providers on the frontlines of the pandemic as it hits the United States hard. We've already covered recent FDA policy changes aimed at expanding the availability of face masks, face shields, and respirators (see prior post here), so today's post will focus on other emergency actions outside of the personal protective equipment space. Mintz clinical laboratory experts are also preparing separate articles on the diagnostic and antibody testing issues ongoing with the COVID-19 response, so we are not going to discuss testing in today's post either.   
Facilitating the Development of COVID-19 Treatments
The past several weeks have seen at least two significant announcements by FDA regarding its prioritization of the work of developers and researchers who are trying every approach possible to find a successful COVID-19 treatment.
First, on March 31, 2020, the agency announced its launch of a "Coronavirus Treatment Acceleration Program," or CTAP, to bring together relevant expertise from both the Center for Drug Evaluation and Research (CDER) and the Center for Biologics Evaluation and Research (CBER). The CTAP model is intended to meet several goals, including:
Triaging requests from developers and scientists working on high-impact COVID-19 projects to the right cross-disciplinary team of experts, to allow for initial FDA response within one day;
Providing ultra-rapid, interactive input on most therapeutic development plans, although these interactions will by necessity be prioritized based on each product's scientific merits, stage of development, and other factors (in other words, the most promising therapies or strongest proposals will be prioritized over weaker ones); and
Working closely with applicants and other regulatory agencies to expedite quality assessments for products to treat COVID-19 patients and to transfer manufacturing to alternative or new sites to avoid supply disruption when needed.
Upon announcing the CTAP launch on March 31, the agency highlighted that 10 therapeutic agents for COVID-19 were in active clinical trials and that 15 agents were in the planning stages. Those figures were revised for the first time on April 20 to indicate that there are now 72 clinical trials of therapeutic agents with another 211 agents in active development. You can monitor FDA's updates on the CTAP through its program-specific webpage, available here.
Second, on April 3, 2020, FDA announced that it had been facilitating a collaborative effort with industry, academia, and other government partners in order to develop a national expanded access protocol governing the use of investigational convalescent plasma on COVID-19 patients across the country. The goal of this collaboration is to create a simplified regulatory process for everyone involved and to expand the ability of physicians and patients to access plasma products with potentially helpful COVID-19 antibodies, even in locations where clinical trials are not typically conducted.
The Mayo Clinic is serving as the lead institution for the program and the American Red Cross is taking the lead on collecting and distributing plasma from patients who have recovered from the disease and who were positively diagnosed with a molecular test for the SARS-Cov-2 virus. In an April 16 update on this program, FDA Commissioner Stephen Hahn reported that "more than 1,040 sites and 950 physician investigators nationwide have signed on to participate" in the Mayo Clinic's expanded access protocol.
Most recently, Dr. Hahn along with the CDER and CBER leaders published a summary of the various therapeutic approaches in development through these and other programs. This April 20 article is available here.
Expanding the Number and Types of Enforcement Discretion Policies
As regular readers of our blog know, "enforcement discretion" means FDA is choosing not to enforce some or all requirements of the law. It's not an atypical policy approach for the agency even in normal times. (For example, there was an enforcement discretion policy in place for non-prescription homeopathic drugs that FDA withdrew last year; see our post on that topic here.)  During the current emergency response, however, the agency is using this important policy tool extensively to help ensure that sufficient medical products are available during the COVID-19 pandemic, by making it easier for companies to make and distribute much-needed medical supplies.
Here are a few examples of FDA enforcement discretion policies issued since our prior roundup post published on March 18:
Non-invasive remote monitoring devices such as cardiac monitors, electronic thermometers, pulse oximeters, and respiratory rate monitors, which may be connected to a wireless network to transmit data about COVID-19 patients to health care providers (HCPs) and thereby mitigate the risk of the HCPs becoming infected;
If your particular medical product was not subject to any regulatory flexibility a week ago, make sure to check FDA's announcements on a daily basis because it could be today. We are seeing rapid changes across the board, and it is difficult to anticipate what the next policy change is going to be.
Protecting Consumers by Enforcing Applicable Laws (Often in Conjunction with the FTC)
As previously highlighted in multiple Mintz blogs, shutting down COVID-19 scams and protecting consumers from fraudulent products is a high priority for both federal and state regulators at this vulnerable moment for our nation. History tells us that every pandemic is marred by a concurrent plague of con artists that prey upon people when they are the most susceptible to "miracle cures" peddled with unscientific claims.
Both FDA and the Federal Trade Commission (FTC), among other agencies, are actively monitoring both traditional advertising and social media and they have been quickly issuing Warning Letters to companies that are selling products with fraudulent claims related to COVID-19 treatment or prevention. As of April 21, 2020, there were 33 jointly issued Warning Letters available on the FDA's "fraudulent COVID-19 products" webpage (see here). The FTC has separately issued at least 10 of its own letters, according to a Commission press release dated April 14.
More telling, however, is the agencies' announcement on April 17 that a federal court had issued an injunction against a company and its principals to immediately stop the distribution of a product offered for sale to treat COVID-19. The product not only is an unapproved and misbranded drug, being advertised with a slew of unsubstantiated claims, but it also has a chlorine dioxide content equivalent to industrial bleach. It therefore was seriously injuring consumers or putting them at risk of serious injury and death. The federal court action was necessary because the company and its principals apparently rejected FDA's and FTC's request that they cease marketing this dangerous product. The April 17 press release states that:
"The FDA and FTC requested that the company respond within 48 hours describing the specific steps it has taken to correct the violations. In response to the warning letter, the defendants made clear that they had no intention of taking corrective action and would continue to sell [the product] in violation of the law."
This case study demonstrates that the government can and will step up its enforcement actions quickly when a warning about unlawful activity is not taken seriously and fraudulent (and potentially dangerous) products keep being hawked to consumers. We will continue to keep abreast of these regulatory and legal developments related to COVID-19 and report notable developments to our readers.
Author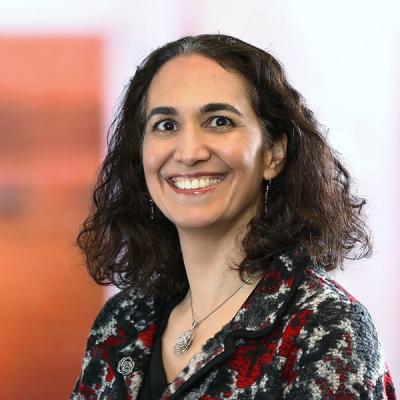 Joanne counsels global clients on the regulatory and distribution-related implications when bringing a new FDA-regulated product to market and how to ensure continued compliance after a product is commercialized.