OTC Monograph Reform: Key Takeaways and What Industry Can Expect
On March 27, 2020, the President signed into law the Coronavirus Aid, Relief, and Economic Security Act (CARES Act), which in part describes reforms to modernize the regulatory framework for over-the-counter (OTC) monograph drugs. We previously blogged about the surprise addition of the OTC monograph reforms within the CARES Act. On May 29, 2020, the Office of Nonprescription Drugs within the Food and Drug Administration (FDA) held a webinar titled "Monograph Reform is Here!" (a recording of the webinar is available here), which included key highlights from the OTC monograph reform. FDA intends to host additional webinars on specific monograph reform topics in the future.
Prior to the passage of the OTC monograph reform provisions in the CARES Act (OTC Monograph Reform), the process for FDA to finalize a monograph was burdensome and inefficient. Frequent delays in finalization of monographs and limited means to recognize and reward innovation meant that the system often failed to keep pace with evolving science and the current market needs. Additionally, the inefficiencies of the monograph process led to harmful delays in responding to urgent safety issues. The solutions introduced by OTC Monograph Reform aim to improve the rulemaking process, thereby facilitating innovation and establishing a process to rapidly respond to safety concerns.
Overview of OTC Monograph Reform  
Under the statutory amendments ushered in with the CARES Act, keys changes to the historical OTC monograph process include the following:
Administrative Order Process: OTC Monograph Reform replaces the rulemaking process with an administrative order process, which allows industry to make a request to FDA to issue an administrative order based on a tiered system. Such a request is referred to as an OTC monograph order request (OMOR). Tier 2 OMORs include, among other things, requests to reorder existing information in the Drug Facts label, modify the "Direction for Use" section, or standardize the concentration or dose of a finalized ingredient. A Tier 1 OMOR is any request that is not a Tier 2 OMOR, such as a request to add new ingredients, new indications, or new monograph therapeutic categories, all subject to certain conditions.
 
In addition, FDA may use an expedited process to issue an administrative order on its own when an OTC drug poses an imminent hazard to public health or to implement a labeling change that is reasonably expected to mitigate the risk of a serious adverse event associated with use of an OTC drug. The new process should minimize the delays in finalizing monographs that were caused by the former, more burdensome rulemaking process.
 
Minor Changes in Dosage Form: Sponsors may make minor dosage form changes without FDA issuing an administrative order if the product meets a number of legally defined requirements.
 
Marketing Exclusivity: An industry requestor may be granted 18 months of exclusivity for a product change subject to a final order issued in response to an OMOR when it meets specific conditions. However, safety-related changes, as defined by FDA, will not be subject to an exclusivity period.
 
OTC Monograph User Fees: FDA will collect two types of user fees under the OTC User Fee Program (OMUFA): (1) facility fees due annually (similar to program fees under PDUFA or MDUFA); and (2) OMOR fees due upon submission (similar to application fees under PDUFA or MDUFA). Although FDA has not yet announced the level of facility fees, the agency has stated that Tier 1 OMOR fees will be $500,000, and Tier 2 OMOR fees will be $100,000.
 
Formal Meetings with FDA: The OTC Monograph Reform provisions also allow for formal meetings to occur between sponsors or requestors and for FDA to discuss studies or information necessary to support administration as well as matters relevant to the regulation and development of OTC Monograph drugs.
 
OTC Monograph Reform-required Guidances: FDA plans to issue several guidance documents to assist and support industry in transitioning to the brave new world of OMORs and OMUFA. Some examples include guidance documents on the following: formal meetings, format and content of data submissions, format of electronic submissions, consolidated proceedings and procedures for appeal, and minor changes in dosage forms without an OTC Monograph order request. 
Key Takeaways from FDA's Recent Webinar for Industry 
Products that Remain on the Market  
The determination of what products can remain on the market during the OTC Monograph Reform transition is of crucial interest to industry stakeholders, and FDA provided some relevant details on this subject during the recent webinar.
OTC drug ingredients are divided into three categories based on whether they have been generally recognized as safe and effective (GRASE) by scientific experts in the field and FDA: (1) Category I: GRASE; (2) Category II: not GRASE; and (3) Category III: lacking sufficient data on safety or efficacy to permit such classification. OTC drugs that may remain on the market during the transition include those covered by existing final monographs and Category I drugs subject to a Tentative Final Monograph (TFM), which will be converted to final orders assuming there is a GRASE finding. Such products must comply with all applicable requirements in order to remain on the market.
Category I drugs subject to an advance notice of proposed rulemaking (ANPR) and Category III drugs subject to a TFM may remain on the market until FDA issues a final administrative order. Such products do not require a New Drug Application (NDA) or a GRASE finding to be legally marketed prior to a final order.
On the other hand, Category II drugs cannot remain on the market during the transitional period. Category II drugs are deemed new drugs that require an approved NDA to be marketed. Additionally, such products are not GRASE so they are not subject to the same agency policy of enforcement discretion. Category II drugs must be removed from the market within 180 calendar days after enactment of the CARES Act, unless FDA determines that it is in the interest of public health to extend the period during which the drug may be marketed without an approved NDA.
2. OMOR Submissions and FDA Meetings
Naturally, the OTC drug industry has many questions about the transition to the OMOR process, and FDA encourages entities to review the OMUFA goals document, which should address the majority of general questions about the early implementation stages. During the webinar, FDA also addressed some questions relating to OMOR submissions and requesting meetings with the agency during the OMOR process.
In response to a question about the difference between an OMOR submission and a section 505(b)(2) NDA submission, FDA provided some additional details, explaining that while the two applications are very similar, an OMOR applicant will need to submit information necessary to support a GRASE finding that is not formulation specific. In addition, the data contained in the OMOR submission will be public at the time of the proposed order, whereas the information in an NDA submitted under Section 505(b)(2) is confidential. As noted above, FDA intends to issue a guidance document describing the expected content of Tier 1 & 2 OMORs and the submission process at some point in the future.
There are also many questions surrounding requests for meetings with FDA, which is something that OTC manufacturers have not previously been able to take advantage of in the same way that prescription drug developers have for decades. Not surprisingly, many OTC manufacturers want to schedule meetings with FDA regarding product or ingredient development now, rather than wait until the performance goals for these meetings are fully implemented in 2022. FDA's Office of Nonprescription Drugs confirmed during the webinar that initial meetings may be requested now but added that there may be significant delays given the lack of timelines and performance goals for these meetings and the ongoing pandemic.
Conclusion
This next phase of the OTC reform process will entail sweeping changes to the process for bringing OTC drugs to market and will impose some significant burdens on FDA and manufacturers alike. Although the reforms streamline the FDA's process for making GRASE determinations and other monograph decisions in some respects, they also add flexibility for industry to request and the agency to implement changes, which will require additional resources. The OTC drug industry will likely take full advantage of the ability to request meetings with FDA, putting time and resource strains on the agency. Even with user fees helping to defray the fiscal burdens, the need for additional personnel to handle these administrative processes will likely be significant. In addition, the program reforms require OTC manufacturers to draft formal applications to request new or updated administrative orders for OTC monographs and pay user fees, which will put new resource burdens on the industry. It is too early to predict how smoothly the transition to FDA's new OTC drug system will proceed, but it is clear that both the agency and industry will have to adapt quickly to minimize any hiccups in the development and marketing of OTC drugs.
As OTC Monograph Reform progresses, FDA will release additional information about specific reforms and the implementation process. For instance, FDA intends to create an interim website that will consolidate any OTC Monograph Reform documents, guidances, and instructions for administrative order requests within the coming weeks or months. This website is not yet active, so industry stakeholders should keep an eye out for it to go live in the near future. (Although an OMUFA webpage is currently available here, it does not include that much content as of yet.)  Additionally, each year on the first day of the federal government's fiscal year (October 1), FDA is committing to publish a "forecast" for the next three years of activities related to OTC monographs. Finally, FDA intends to follow up with additional future webinars on the reform process. The next webinar on OMUFA will be scheduled sometime in the fall of 2020. We will continue to report on any notable developments as these program reform and communication activities proceed.
Authors
Benjamin advises pharmaceutical, medical device and biotech companies on the FDA regulatory process to identify the correct regulatory pathway, assisting with FDA communications and strategy.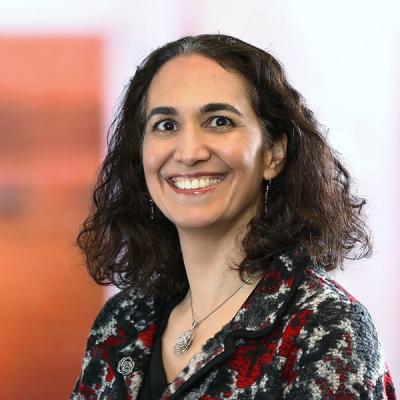 Joanne counsels global clients on the regulatory and distribution-related implications when bringing a new FDA-regulated product to market and how to ensure continued compliance after a product is commercialized.