2017 Diversity Visa Lottery Registration Begins Today
On October 1, 2015, the US Department of State will begin accepting requests to register for the 2017 Diversity Immigrant Visa Program (DV-2017), also known as the Green Card Lottery. The Diversity Lottery Program provides a path for foreign nationals to become permanent residents of the United States regardless of whether they have a family member or an employer willing to sponsor them. This program is a success, facilitating the immigration of people from across the globe. If you meet the eligibility requirements and wish to secure permanent residence status in the United States, you should consider registration in the lottery.
Registration begins October 1, 2015
The State Department will open online registration for the DV-2017 Program on Tuesday, October 1, 2015, at 12:00 noon, Eastern Daylight Time (EDT) (GMT-4), and conclude on Tuesday, November 3, 2015, at 12:00 noon, Eastern Daylight Time (EDT) (GMT-4). Individuals who meet the eligibility requirements and submit an application during the appointed time will be entered into a lottery from which 50'000 green card entries will be selected. Applications must be submitted electronically by 12:00 noon EDT on Tuesday, November 3, 2015. Detailed instructions are at http://travel.state.gov/content/visas/en/immigrate/diversity-visa/instructions.html.
There is no fee to register for consideration in the lottery. Entries may not be submitted through the US Postal Service.
Am I eligible for a green card if I am selected in the lottery?
Selection in the lottery does not guarantee the applicant a green card; applicants must still meet all standards for admissibility and be able to process their green cards within the allotted time. Immediate family members of successful lottery applicants are eligible for green cards as well, provided they meet the same admissibility standards. Individuals who are selected and eligible for one of the 50,000 visa numbers may either secure an immigrant visa at a US Embassy or Consulate or, if they are in the United States and qualified to do so, adjust their status by filing an application and supporting documentation with United States Citizenship and Immigration Services (USCIS).
What countries are eligible?
Lottery visas are apportioned to foreign nationals hailing from the following six geographic regions: Africa; Asia; Europe; North America; Oceania; and South America' Central America, and the Caribbean. To qualify' a foreign national must claim nativity or country of birth in an eligible country and meet certain education or work experience requirements. The purpose of the program is to diversify and encourage immigration from countries that send lower numbers of immigrants to the United States.
Excluded Countries
Not all countries in the six eligible regions fall within the Green Card Lottery program. Natives of these countries will not be eligible for the DV-2017 Lottery: Bangladesh, Brazil, Canada, China (mainland-born), Colombia, Dominican Republic, Ecuador, El Salvador, Haiti, India, Jamaica, Mexico, Nigeria, Pakistan, Peru, the Philippines, South Korea, United Kingdom (except Northern Ireland) and its dependent territories, and Vietnam. This list is unchanged from last year.
Persons born in Hong Kong (SAR), Macau (SAR), and Taiwan are eligible.
How do I know if I was selected in the lottery?
Official notifications of selection will be made through Entrant Status Check, available starting May 3, 2016, at the diversity lottery site.
Please note that the Department of State does not send selectee notifications or letters by regular postal mail or by e-mail. Any e-mail notification or mailed letter stating that you have been selected to receive a DV does not come from the Department of State and is not legitimate. Any e-mail communication you receive from the Department of State will direct you to review Entrant Status Check for new information about your application.
Authors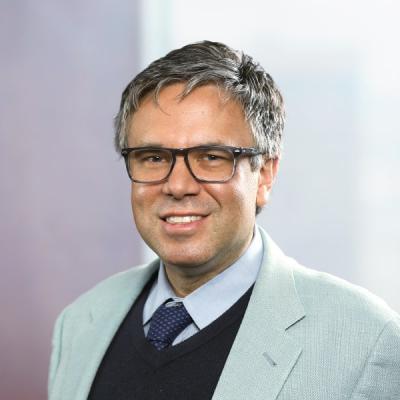 Douglas Hauer is a Mintz attorney and noted authority on the EB-5 investor visa program, which gives developers a path for securing capital for real estate, hospitality, and infrastructure projects. He's an essential resource for companies looking for financing from offshore sources.
William L. Coffman focuses on immigration and nationality law at Mintz. He represents clients on immigration matters before the US Citizenship and Immigration Services, the Department of Labor, and US and foreign consulates.