NY Trusted Traveler Ban Case: Federalism vs. Immigration Policy Arguments
Further to our legal alerts on this topic, on February 10, 2020, New York State filed a federal court lawsuit against the Department of Homeland Security (DHS) and Customs and Border Protection (CBP), a directorate within DHS that is responsible for managing the Global Entry Trusted Traveler program. The lawsuit was in response to the Trump Administration's recent ban on Global Entry enrollments and renewals for residents of New York. The administration's action followed New York's enactment and implementation of its Green Light law, which allows undocumented immigrants to apply for New York driver's licenses and authorizes New York to withhold DMV data about New York residents from DHS.
The administration states that it did not implement this ban as a retaliatory measure against New York for enacting this law. Rather, it argues, DHS needs New York's DMV data to properly vet Global Entry applicants. However, it is worth noting that although the Global Entry application requests driver's license information, a person does not need a driver's license to apply and qualify for Global Entry. Furthermore, the Global Entry program is available only to U.S. citizens, permanent residents, and citizens of just a few other countries who are entering the United States in a lawful status — and these other countries complete a risk assessment as part of the Global Entry process. As a result of these strict controls on the Global Entry program, the administration's use of this ban on Global Entry does not, in fact, target the population the administration claims to be concerned about since that population would not be eligible for Global Entry in the first place.
New York argues that the Trusted Traveler program ban applying to all New York residents with pending Global Entry applications and those who will need to renew their Global Entry in the future is indeed retaliatory as well as illegal and unconstitutional, and it seeks an immediate injunction against the ban. In its complaint, New York states that 175,000 New Yorkers are currently enrolled in Global Entry or have memberships that will expire in 2020. Another 80,000 have applications pending, including 50,000 whose applications have been "conditionally" approved but will be cancelled as a result of the ban.
New York's lawsuit takes pains to describe the underlying purpose of Global Entry, which was conceived after 9/11 to allow DHS to fast-track the entry into the United States of "known travelers" whose backgrounds the U.S. government has thoroughly vetted and checked. The program fast-tracks these low-risk travelers so that CBP can focus its efforts and time at our nation's borders on vetting and checking everyone else seeking to enter the United States.
New York makes a number of legal arguments in its complaint:
that DHS's and CBP's action violates the Tenth Amendment, which requires the federal government to respect the equal sovereignty of the states (since the action was taken in retaliation against New York for implementing its Green Light law allowing undocumented immigrants to secure driver's licenses and against New York's decision to withhold certain information in its records from DHS);
that it also violates the Tenth Amendment by seeking to coerce New York State to legislate or promote policies that capitulate to federal interests;
that it violates the Administrative Procedure Act (APA) by failing to provide the public with notice and comment that the federal government planned to take Global Entry away from New York residents;
that it also violates the APA as it is not in accordance with the underlying law supporting U.S. Trusted Traveler programs, which is to make it as widely accessible as possible to allow CBP officers more time to focus on higher-risk travelers, and also that the ban does not comply with DHS regulations, which require an individualized determination of risk before denying, suspending or revoking someone's Global Entry;
that it also violates the APA because the decision by the federal government was arbitrary and capricious; and
that it violates the Fifth Amendment by discriminating against the residents of New York without a rational basis, and instead is motivated by a desire to injure New York and its residents.
In a move to try to resolve this battle between the Trump Administration and New York State, in the last few days, New York's Governor Andrew Cuomo has met with President Trump and has indicated that New York may be willing to share some of its data with DHS. Whether this will be enough to reverse the Global Entry ban for residents of New York remains to be seen.
On February 14, constitutional law scholar Lawrence Tribe wrote a thought-provoking opinion piece in the New York Times on this state vs. federal standoff. He makes the point that when it comes to enforcing immigration law and policy, courts have historically given great deference to the federal government and the executive branch. And while New York's federalism and states' rights arguments do have merit, solidifying and adding to a line of states' rights legal precedents could in the future serve to limit federal power to enact and enforce national policy.
But Tribe correctly concludes with a statement with which everyone (regardless of party affiliation) who believes in democracy should agree: that no one should be punished for something he or she did not do. This drastic federal action against New York's residents therefore arguably violates each affected New York resident's constitutional right to fairness and due process.
The citizens of New York State are pawns in this state vs. federal policy battle, and for the time being, they remain banned from the Global Entry program.
We will continue to update our readers as this situation undoubtedly will continue to evolve.
Author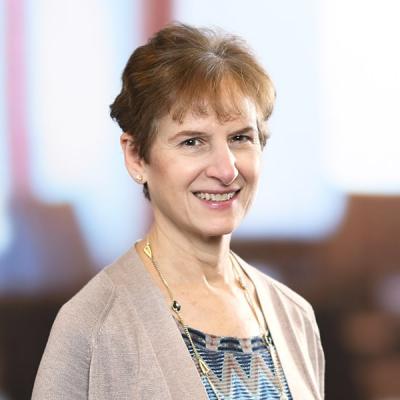 Member / Founder and Chair Emeritus, Immigration Practice
Susan J. Cohen is Chair of Mintz's Immigration Practice and a nationally recognized Immigration lawyer. She helps corporate clients manage immigration challenges. Susan is an American Immigration Lawyers Association (AILA) member and she's contributed to state and federal immigration regulations.