On the Second Day of Privacy, Plaintiffs' Counsel Gave to Me . . .
. . . still more privacy litigation.  In 2015, we are likely to see further development of the law in data breach class actions, continuing growth in statutory privacy claims, and increased risk of privacy-related claims arising from burgeoning merger and acquisition activity.
Written by Kevin McGinty and Meredith Leary
"Trying to predict the future is a mug's game."  Douglas Adams, The Salmon of Doubt: Hitchhiking the Galaxy One Last Time.
For the Second Day of Privacy, we boldly go where no self-respecting trial lawyer ever wants to go – to the future.  Litigators are renowned – if not reviled – for wielding 20-20 hindsight with the unerring precision of a Monday morning quarterback.  But ask a litigator what might happen six months or a year from now, the reply will invariably be a rock solid, "It depends."  We are comforted, however, by the wisdom of Oliver Wendell Holmes, Jr., who sagely observed that "[e]very year if not every day we have to wager our salvation upon some prophecy based upon imperfect knowledge."  Abrams v. United States, 250 U.S. 616, 630 (1919) (Holmes, J., dissenting).  No matter how uncertain events might be, some foresight can never go amiss in planning for the future, even in the realm of litigation.  And we can predict with 100% certainty that there will be privacy litigation in 2015.  Whether arising from data breaches, statutory violations, or breaches of representations and warranties in transactional documents, privacy-related claims are likely to be the source of a substantial amount of litigation in 2015.
Significant data breach litigation will continue into 2015
Notwithstanding our lawyerly disclaimers, sometimes predictions do come true.  Last December, we forecast that "[h]ackers and plaintiffs' lawyers could combine to make 2014 the year when class actions concerning theft of sensitive information proliferate."  When we wrote that passage the Target data breach had just recently become public, leading to dozens of class action lawsuits that are currently being litigated in federal court in Minnesota.  As predicted, numerous additional data breach class actions were filed in 2014, including lawsuits against Maricopa County Community College District (April); the University of Pittsburgh Medical Center (April); the P.F. Chang restaurant chain (June); eBay (July); Community Health Systems, (August); grocery store chain Supervalu Inc. (August); Home Depot (September); and national sandwich chain Jimmy John's Gourmet Sandwiches (November).  Still more data breach litigation may ensue before year's end.  In October, Staples confirmed that it is investigating a potential theft of data involving payment cards used at its stores, while Sears Holdings disclosed that there had been a payment systems breach at its Kmart stores.  And just last week, a data breach was reported at Sony Pictures.  According to news reports in the Wall Street Journal (subscription required) and elsewhere, the Sony Pictures breach resulted in disclosure of personal information of up to 47,000 current and former Sony Pictures employees.  As of this writing no class actions have yet been filed concerning the Staples, Kmart or Sony Pictures data breaches.
The continuing revelations of data thefts by hackers who have compromised corporate computer systems make it unlikely that data breach litigation activity will slacken in 2015.  Absent a wholesale revamp of payment card technology in the United States, retailers here will continue to offer a tempting target to hackers who, as noted in last year's forecast, have ample financial incentives to steal payment card data (according to the New York Times, "stolen credit card numbers . . . can go for as little as a quarter or as much as $45 each"), and are "sophisticated bad guys that have many ways to attack."
How, if at all, will these cases alter the legal landscape?  One possible area for change may be the question of consumer standing to sue in data breach cases.  Where customers' payment card data is stolen, they usually bear no responsibility for fraudulent charges and seldom sustain injuries such as identity theft or damaged credit histories.  As a result, defendants have had success fending off data breach claims based on lack of standing.  In Clapper v. Amnesty International USA, 133 S. Ct. 1138 (2013), the Supreme Court ruled that mere interception of private data – in that case, by the National Security Agency, through its wiretaps of telephone and email communications – did not confer standing to sue absent use or misuse of the intercepted information.  Defendants, citing Clapper, have succeeded in dismissing data breach claims for lack of standing where data breach plaintiffs have not alleged actual misuse of their data.  See, e.g., Polanco v. Omnicell, Inc., 988 F. Supp. 2d 451 (D.N.J. 2013); In re Barnes & Noble Pin Pad Litig., No. 12-8617, 2013 WL 4759588 (N.D. Ill. Sep. 3, 2013); Yunker v. Pandora Media, Inc., No. 11-3113, 2013 WL 1282980 (N.D. Cal. Mar. 26, 2013).
A contrary decision, however, recently issued in the Northern District of California.  See In re Adobe Systems Inc. Privacy Litig., No. 13-CV-05226-LHK (N.D. Cal. Sept. 4, 2014).  In Adobe, Judge Lucy H. Koh read Clapper merely to stand for the proposition that speculative injury could not confer standing.  Judge Koh found, however, that the potential misuse of personal data targeted by hackers is not speculative.  She distinguished targeted theft of customers' personal and payment card information from the mass interception of communications from the NSA, concluding that "the risk that Plaintiffs' personal data will be misused by the hackers who breached Adobe's network is immediate and very real."  The court further distinguished a number of the cases cited by Adobe, which concerned opportunistic thefts of laptops and not hacker intrusions that directly targeted customer data.  Because the harm alleged in Adobe was not deemed speculative, plaintiffs' claims survived dismissal.  The ruling in Adobe supports the position that there is standing to assert data breach claims where, as in Adobe, a plaintiff's claims arise from hackers' targeted theft of the plaintiff's personal data.
In the event that 2015 sees a level of data breach activity commensurate with that seen in 2014, a perception that payment card data has become less secure could erode courts' willingness to construe standing requirements strictly.  Courts could conclude that it is better to follow the rationale in Adobe than to deprive potential plaintiffs of a remedy in the face of a significant and growing problem, even though that problem – for reasons discussed above – seldom imposes real costs on consumers.  Despite such potential concerns, continuing reliance on Clapper in consumer injury cases would have the salutary effect of dismissing claims that are primarily intended to line the pockets of class counsel, who pursue such claims in hopes of extracting nebulous relief – such as free credit monitoring services – that might justify a substantial fee award.  Moreover, rigorous application of Clapper would not preclude claims by the card issuing banks that actually bear the cost of payment card data breaches, or by consumers who had suffered actual injury as a result of fraud or data theft.  As the number of data breach cases mount, defendants will need to be careful to focus courts closely on the question of injury and standing to ensure that speculative claims do not go forward.
Finally, irrespective of any additional data breach cases that may be filed in 2015, we can expect that ongoing litigation of pending data breach cases will continue to develop the law in this area.  The Minnesota court hearing the consolidated Target data breach cases just issued its ruling on Target's motion to dismiss card issuer banks' complaint, a decision that was significant for this its conclusion that Target owed a duty of care to issuer banks with respect to data security, and for its rejection of Target's argument that the Minnesota Plastic Card Security Act should be limited to transactions that occurred in Minnesota stores.  Discovery, class certification and summary judgment potentially loom the Target cases, while substantive litigation in the Home Depot data breach cases awaits a decision by the Judicial Panel on Multidistrict Litigation concerning a pending motion seeking consolidation of those cases.  Privacy litigators will watch the Target and Home Depot cases closely in 2015 to see how they address issues such as standing, causation and damages in large-scale payment card data breach cases.
Statutory Privacy Claims Are Likely To Continue To Proliferate In 2015
As the discussion above suggests, the problem of damages bedevils plaintiffs in many privacy lawsuits, particularly where consumers are held harmless for fraudulent charges on payment cards or personal data is not used to perpetrate identity theft.  This problem disappears where a privacy claim arises under a statute that prescribes a statutory recovery for each violation.  Statutory claims are available in connection with purported "invasions of privacy" such as unsolicited fax and text advertising (which are regulated by the Telephone Consumer Protection Act ("TCPA"), 47 U.S.C. § 227), or collection of customers' personal identification information (including zip codes) for purposes of selling customer information to third parties or sending unsolicited advertising or marketing materials to the customers (prosecuted under state consumer protection statutes such as Section 17200 of the California Business & Professions Code or Chapter 93A of the Massachusetts General Laws).  Section 17200 permits a restitutionary remedy for alleged unfair trade practices, while statutes such as the TCPA or Chapter 93A provide for minimum statutory recoveries for alleged invasions of privacy, making these statutes attractive vehicles for class action claims.
In particular, the TCPA has proven to be a lucrative and bottomless trove of litigation for class action plaintiffs' counsel.  Each violation of the TCPA's restrictions on delivery of unsolicited fax or text advertisements results in a mandatory minimum recovery of $500, which amount is trebled if the violation is determined to be willful.  See 47 U.S.C. § 227(b)(3).  Not only does the availability of statutory damages eliminate potential standing and injury issues, but it also allows claims of even relatively small classes to mount into multi-million dollar exposure.  The provision for sizeable mandatory damages, combined with the ubiquity of advertising through text messaging to mobile devices, has generated a boom in TCPA litigation.  According to WebRecon LLC, a service that tracks consumer litigation, 2,069 new TCPA lawsuits were filed in the first ten months of 2014, a total that already exceeds the 1,862 TCPA cases filed in 2013 and almost doubles the 1,101 TCPA cases filed in 2012.  Although the volume and severity of TCPA claims has provided a powerful motivation for businesses to come into compliance with the TCPA, the equally compelling incentives for plaintiffs to bring such claims make it likely that TCPA litigation volume will continue to be high in the coming year.
Similarly, 2013 and 2014 saw a small explosion of cases in Massachusetts alleging that collection of zip code information in connection with accepting credit card payments could constitute a violation of Mass. Gen. Laws c. 93, § 105(a) ("Section 105(a)"), which states that no one who "accepts a credit card for a business transaction shall write, cause to be written or require that a credit card holder write personal identification information, not required by the credit card issuer, on the credit card transaction form."  These cases followed in the wake of a Massachusetts Supreme Judicial Court decision holding that zip code information could constitute personal identification information for purposes of Section 105(a).  See Tyler v. Michaels Stores, Inc., 464 Mass. 492 (2013).  Because a violation of Section 105(a) is also a violation of Section 93A, see Mass. Gen. Laws c. 93, § 105(d), plaintiffs claiming illegal collection of zip codes can seek statutory damages of $25 per violation, which can be doubled or trebled for willful or knowing conduct.  See Mass. Gen. Laws c. 93A, § 9(3).  The decision in Michaels followed a similar decision by the California Supreme Court holding that collecting zip code information could violate the Song-Beverly Credit Card Act of 1971, Cal. Civ. Code § 1747 et seq.; see Pineda v. Williams-Sonoma Stores, Inc., 51 Cal. 4th 524 (2011), and led to the filing of dozens of zip code collection class actions in state and federal courts in Massachusetts.  For zip code cases, like the TCPA text message cases, the popularity of the targeted practice, combined with the provision for statutory damages, makes it likely that such claims –and other claims concerning alleged collection of personal identification information – will continue to be brought in California, Massachusetts and potentially other jurisdictions in 2015.
M&A Privacy Litigation – The Next Frontier?
Our last look into the litigation crystal ball for 2015 suggests the probability of a new privacy litigation frontier – what we will in good fun call the M&A frenzy "hangover" (that litigators have a twisted view of fun is a fact we readily acknowledge and embrace).  2014 has certainly been the year of the adjective when it comes to the M&A landscape (Torrid! Scorching! Surging! Frenzied! Mega!), with global M&A activity over the first nine months of 2014 exceeding levels seen in each of the past five years.  While it looks like this streak is on pace to continue into at least the early part of 2015, all good things must come to an end, and the risk of any really great party is the inevitable (though entirely less pleasant) "morning after."  Dealmakers are (and those that are not, should be) paying increasingly close attention to data security and privacy issues in the due diligence process, and are keenly focused on the careful negotiation of representation and warranty clauses designed to protect buyers from an unwitting purchase of potential privacy liability (be it at the hands of regulators or private plaintiffs).  Notwithstanding this enhanced care and attention by our transactional lawyer colleagues, as deals start to look less rosy with the benefit of hindsight, we expect to see an uptick in post-deal litigation centering on such cliffhangers as who knew (or should have known) what and when, how the language of standard (and even not-so-standard) representations and warranties should be construed in the context of a dizzying rate of change about what is (and may not be) reasonable for how businesses handle data and privacy security issues, and finally, potential jockeying over the release of holdbacks where the specter of privacy liability has begun rattling around the edges but not fully emerged.
How will these cases manifest themselves?  Likely as ancillary litigation following a data breach.  The endemic hacking activities discussed above are as likely to afflict recently-acquired businesses as any other victim.  Although businesses that accept payment cards are obvious targets for such activities, hackers are showing an increasing affinity for stealing personnel and health care records, meaning that just about any acquired business could be victimized by a data breach.  Should a data breach follow a merger or acquisition, expect acquirers to explore options, including litigation, to obtain indemnification for losses arising from the theft of customer, patient or employee data.
Authors
Member / Chair, Privacy & Cybersecurity Practice
Cynthia J. Larose is Chair of the firm's Privacy & Cybersecurity Practice, a Certified Information Privacy Professional-US (CIPP-US), and a Certified Information Privacy Professional-Europe (CIPP-E). She works with clients in various industries to develop comprehensive information security programs on the front end, and provides timely counsel when it becomes necessary to respond to a data breach.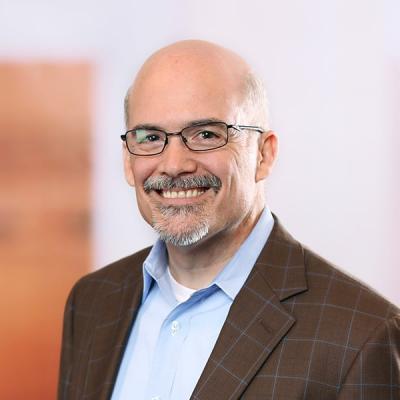 Member / Co-chair, Class Action Practice
Kevin is a member of the firm's Health Care Enforcement Defense Group and has significant experience representing health care–related entities in a variety of litigation matters, including contract, regulatory, False Claims Act and class action lawsuits. Kevin's health care industry clients have included pharmacies, PBMs, hospitals, clinical laboratories, diagnostic imaging providers, pharmaceutical companies and managed care organizations.