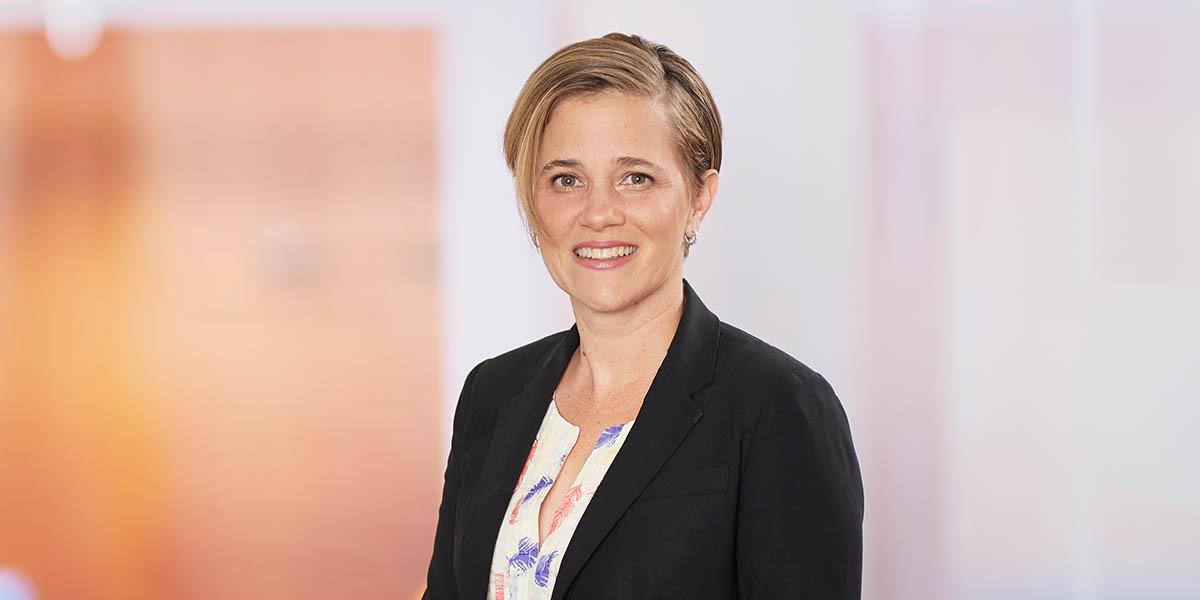 Meredith is a seasoned litigator with extensive project management and case management experience. Her clients value her unique approach to overcoming challenges with equal parts strategic vision and precision in execution. Meredith specializes in complex commercial problem solving and risk assessment and mitigation, in the litigation and arbitration contexts. She is particularly focused on contract disputes and interpretation, with extensive experience in the life sciences, software, and manufacturing industries. She is an active member of the Alternative Dispute Resolution Working Group and the Life Sciences Working Group.
Education
Boston College (JD)
Bowdoin College (BA)
Experience
Leading a public life sciences company Audit Committee investigation into improper revenue recognition activities.
Obtained an award of summary judgment and the recovery of a significant award of attorneys' fees and expert costs on behalf of several medical and dental technology private equity portfolio companies in a complex contract dispute involving patent and FDA 510(k) regulatory matters.
Representing a public sector client in an investigation and subsequent vendor dispute regarding a failed health care information technology project implantation.
Representing a major life insurance company in an arbitration proceeding against its reinsurer regarding a rate increase.
Led a "bet the company" arbitration on behalf of a publicly owned in vitro diagnostic manufacturer, and obtained a successful settlement of an arbitration based on claims that the manufacturer's licensee had failed to develop and commercialize the manufacturer's microRNA-based products, as required by the parties' licensing agreement.
Achieved a favorable resolution on behalf of a major academic center in federal court litigation concerning a pharmaceutical collaboration agreement and ownership of the resulting intellectual property.
Co-leading a litigation team representing an international energy company in a dispute over control of the multibillion-dollar entity in the Delaware Chancery Court.
Represented a privately owned in vitro diagnostic manufacturer and its publicly owned parent in the favorable settlement of a federal court dispute with one of the world's largest pharmaceutical companies over the right to distribute a companion diagnostic kit for use in the oncology market.
Successfully avoided criminal charges for a high-profile former Chief Financial Officer following a three-year investigation by the US Attorney into alleged options backdating and associated failure to report stock-based compensation expense. Persuaded the DOJ to decline criminal charges, notwithstanding comments in the media by one of the nation's most respected securities law professors that the case presented "the clearest instance of criminal scienter he had ever seen." In the related SEC investigation, successfully negotiated one the most lenient settlements achieved in a case involving allegedly fraudulent options backdating.
Obtained dismissal in a putative class action relating to the Securities Exchange Act of 1934.
Obtained a judgment from the Massachusetts Business Court, overturning the state's pharmacy assessment tax and ordering the Commonwealth to refund $18 million in taxes collected from the pharmacies. The court enjoined any further collection of the tax, resulting in a savings to clients of more than $36 million annually.
Represented a Ghanaian family pro bono and successfully obtained more than $1.85 million from the September 11th Victim Compensation Fund.
In a first-of-its-kind privacy class action lawsuit brought in New York seeking $100 million in damages, won a trial verdict dismissing all claims against a Fortune 100 company.
Successfully defended a portfolio company of a large health care-focused private equity fund in an action brought in the Southern District of Florida. We won the summary judgment dismissing all of plaintiffs' claims that they effectively were the owners and inventors of our client's products. Following this dismissal on summary judgment, we obtained a ruling proposing one of the largest legal fee awards ever granted in Florida.
Represented a publicly owned biotechnology company in an arbitration over a multibillion-dollar drug development collaboration. The arbitration resulted in a victory which confirmed the client's right to co-develop one of the world's largest-selling cancer drugs.
On behalf of the City of Lawrence and its former mayor and his brother, we won dismissal of all state law claims filed by the head of the city's department of public works. We had previously won dismissal of all constitutional claims in the US District Court.
Represented a private equity company and its principals in a highly contested derivative litigation in the Chancery Court of Delaware alleging breach of fiduciary duty claims by majority shareholders and management of the company.
Representing the world's largest stock transfer company in federal court litigation regarding contract and securities law claims.
Served as Special District Attorney through Mintz Levin's partnership with the Middlesex District Attorney's office. Prosecuted and tried numerous criminal cases, including five jury trials and more than 20 bench trials and hearings on motions to suppress evidence.
 
Recognition & Awards
Order of the Coif
Massachusetts Super Lawyers: Rising Star – Business Litigation (2006-2008, 2013 - 2014)
Recent Insights
News & Press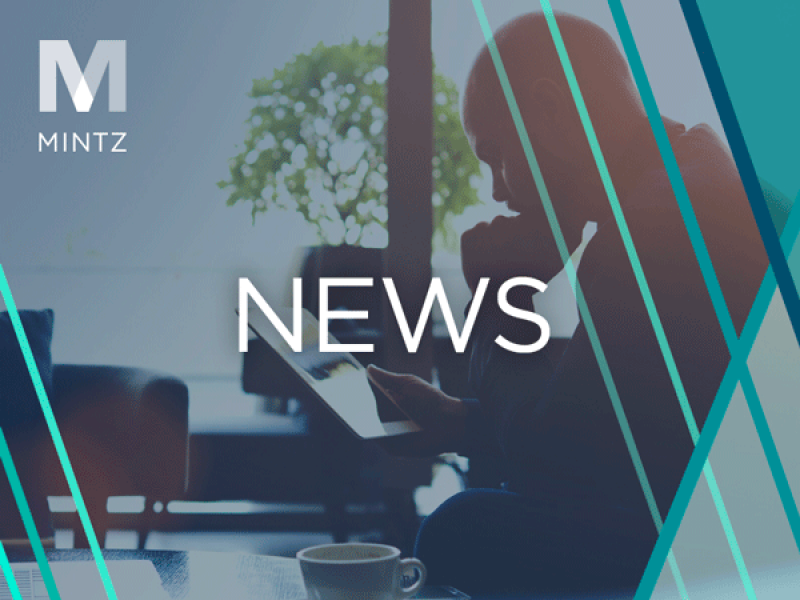 On November 12, the U.S. Supreme Court will hear oral arguments on three consolidated cases challenging the legality of President Trump's decision to phase-out the Deferred Action for Childhood Arrivals (DACA) policy, which protects eligible immigrant youth who came to the United States when they were children from deportation.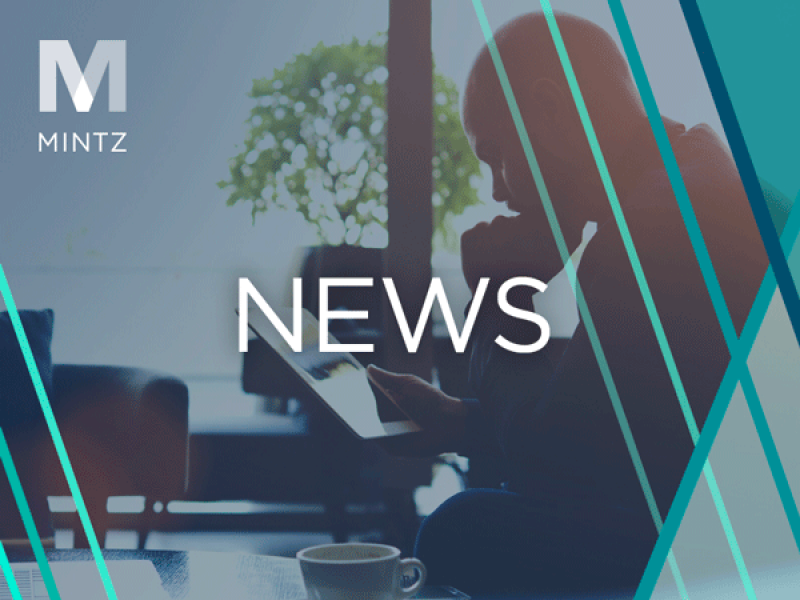 Massachusetts Lawyers Weekly covered Mintz's second annual "She's the Boss" event, which drew a record crowd of more than 180 professionals and their young relatives, friends and mentees for a discussion aimed to inspire the next generation of women leaders. On Thursday, October 10, more than 180 guests attended Mintz's second annual "She's the Boss — An Event to Inspire Future Female Leaders" in Boston, which featured an inspirational panel discussion on societal pressures, finding the right career path, discovering one's true passions, redefining failure as a learning experience, and achieving a work-life balance, among other topics.