The Anthem Data Breach: The Fallout and What's Next
By now (unless you have been under a snow drift), you have likely heard about the apparent intrusion into a database at the nation's largest health insurer, Anthem, Inc.  Rather than reiterate the facts as currently known (see Anthem's dedicated website for updates), we'll look at the fallout and what's next.
The Fallout
Anthem first detected a breach of a database containing records for 80 million customers and employees on January 29, 2015.  On February 4 – less than one week later – Anthem disclosed the existence of the breach and began providing notice to affected individuals.  What followed then was all too predictable; over the next two days Anthem was named as a defendant in six separate class action lawsuits filed in federal courts in Alabama, California, Georgia and Indiana.
In the brief time elapsed between disclosure of the Anthem data breach and filing of the first class actions few details were known about how the breach occurred.  This did not deter would-be litigants who, in the absence of details about the data theft, filed complaints larded with boilerplate allegations concerning the omnipresent threat of data theft and the potential harms that could conceivably befall persons whose data was stolen.  Unsurprisingly, the race to the courthouse has encouraged a certain amount of expediency in pleading these hastily-filed claims, as evidenced by one complaint against Anthem which copies, almost verbatim, allegations made by a different law firm on behalf of a different plaintiff in one of the Target data breach class actions.  See Christina v Target Corp., No. 3:14-cv-00051-SDD-RLB (M.D. La.).
Absent knowledge about how the breach occurred or even whether the named plaintiffs' own information was stolen, the complaints rest on simplistic allegations as to Anthem's alleged wrongdoing and the harms that might be suffered by those whose information was at risk.  The lawsuits uniformly plead what amounts to a strict liability standard – if confidential information was stolen from Anthem's databases, then Anthem perforce failed to exercise reasonable care to protect that information.  With respect to injury, each of the lawsuits focuses on the risk of identity theft.  None of the complaints allege that any named plaintiff actually suffered identity theft.
What can companies do to avoid inviting a rash of class action litigation by disclosing a data breach?  Not much.  As is evident from the Mintz Matrix of state data breach notification laws, many states require reasonably prompt notice to affected persons when a breach occurs.  Anthem provides services in California and given that this is health information, it would have been required to provide notice in a very short window.  What is reasonable in any given context will vary.  But whether the breach is announced within a few days of discovery or, for investigative or other reasons, is disclosed at some later point in time, plaintiffs' lawyers will soon be locked in a race to the courthouse in order to obtain a perceived first mover advantage in taking control of ensuing litigation.  Whenever a data breach is announced, as night follows day, lawsuits will follow.
The filing of multiple lawsuits in multiple federal courts means that the Anthem data breach litigation, like litigation concerning the Home Depot and Target data breaches, is likely to end up being subject to consolidation proceedings before the federal Judicial Panel on Multidistrict Litigation, which will determine whether to consolidate the cases for pretrial proceedings and, if so, which court will conduct those proceedings.  Substantive litigation is unlikely to occur before such procedural issues are resolved.
The cases filed against Anthem are as follows:
D'Angelo v. Anthem, Inc., 1:15-cv-00371 (N.D. Ga.)
Juliano v. Anthem, Inc., No. 2:15-cv-00219-SLB (N.D. Ala.)
Kirby v. Anthem, Inc.,  No. 2:15-cv-820 (C.D. Cal.)
Liu v. Anthem, Inc., No. 8:15-cv-00215 (C.D. Cal.)
Meadows v. Anthem, Inc., No. :15-cv-00163-JMS-TAB (S.D. Ind.)
Morris v. Anthem, Inc., 8:15-cv-00196 (C.D. Cal.) (complaint not available)
What's Next 
Concerns for Employers.   Members of the affected health insurance plans are not the only ones to be concerned about the Anthem breach.  If you are an employer whose employees' health benefits programs have been placed with Anthem or your employees are covered by some Anthem-offered product, you should be examining any potential obligations you may have to your covered employees.   If your group health plan is self-insured, you should be assessing and reviewing your HIPAA Policies & Procedures and your agreements with Anthem to determine what your obligations are for any unauthorized disclosures of HIPAA Protected Health Information ---- and you may indeed have some obligations under HIPAA.   You should be reviewing these issues now to determine what your plan's status is and what your company's role is and what role is played by Anthem.  This breach may not involve medical/clinical data (according to Anthem), but that does not mean it is not a "HIPAA breach."   That has been inaccurately reported by some media.   If you are a self-insured group health plan, you may be "covered entity" for purposes of HIPAA and may have separate notification obligations apart from the public information being provided and sent by Anthem.
Review your contract and other agreements with Anthem to make a determination as to where your company stands and contact Anthem to ensure that your employees (and your company's interests) are protected.
Anthem is still evaluating the damage.   Theories abound as to the origin of the hack and whether this was an attempt to harvest the personal information of millions of Anthem members or a more targeted, state-sponsored cyber-attack for other reasons, employers should be on the alert for unusual activity in networks or attempts by individuals to access company information.  The scope of information contained in the Anthem databases can be used not only to steal the identities of individuals, but also to gain access to corporate networks through "social engineering" and perhaps hold corporate "crown jewels" for ransom.
Regulatory Actions.  Attorneys general in at least six states, including California, Connecticut, and Massachusetts, have launched investigations into the breach.  For example, Connecticut AG Jepsen has sent a letter to Anthem's CEO demanding a response by March 4, and the National Association of Insurance Commissioners has called for a multi-state examination of Anthem and the circumstances surrounding the breach. Today, the New York Department of Financial Services announced new cyber security assessments for insurance companies in the Empire State.  More on that to come.
Authors
Member / Chair, Privacy & Cybersecurity Practice
Cynthia J. Larose is Chair of the firm's Privacy & Cybersecurity Practice, a Certified Information Privacy Professional-US (CIPP-US), and a Certified Information Privacy Professional-Europe (CIPP-E). She works with clients in various industries to develop comprehensive information security programs on the front end, and provides timely counsel when it becomes necessary to respond to a data breach.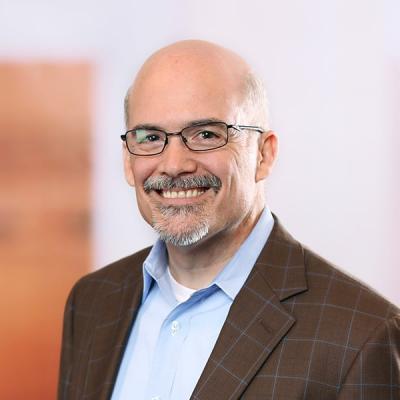 Member / Co-chair, Class Action Practice
Kevin is a member of the firm's Health Care Enforcement Defense Group and has significant experience representing health care–related entities in a variety of litigation matters, including contract, regulatory, False Claims Act and class action lawsuits. Kevin's health care industry clients have included pharmacies, PBMs, hospitals, clinical laboratories, diagnostic imaging providers, pharmaceutical companies and managed care organizations.