Reporting from the IAPP Global Privacy Summit
The vendors have designer donuts and everyone is talking about AI
Privacy professionals from around the world are huddling in D.C. this week at the IAPP's Global Privacy Summit where Generative AI is taking center stage.
Quite literally. From the conference's "Main Stage," keynote speaker Nina Schick made a compelling argument for this moment in time being a tipping point not only in artificial intelligence but also for human evolution and people's understanding of the world. She shared a few numbers that shocked (me at least). Twitter reached one million users relatively quickly in 2 years, and Facebook did so in a matter of months. It took ChatGPT only 5 days to reach this milestone, and after 2 months there were over one hundred million users of ChatGPT! The speaker also offered a prediction that by 2025 upwards of 90% of content online may be generated by AI. Imagine!
On a different stage, a member of the European Parliament and co-Rapporteur of the EU's proposed AI Act legislation, a former Head of Legal at the Garante, the Italian Data Protection Authority, and a current Deputy Assistant to the President (of the United States) discussed how AI is, could, and should be governed.  A complex and fascinating topic made all the more interesting by recent news just last week that the Garante issued an order blocking ChatCPT in Italy while it investigates how the company collected data about Italian citizens. And only hours before this discussion at the Summit, the federal privacy commissioner in Canada announced it was launching an investigation into OpenAI and ChatGPT. The speakers had differing views at times on how to regulate AI, but from my seat, all of them are upbeat and confident that we can and will achieve responsible, business-practical, human-centered regulation.
Speakers tackled other vitally important issues for AI.  Concerns around algorithmic discrimination which predominantly disadvantages women and minorities. Ethical concerns.  The list goes on and it was just Day 1.  As the Rapporteaur from Italy said, "We are in the middle of a big conversation." I also liked how the Board Member from the California Privacy Protection Agency put it, "Privacy is the wrong word for Privacy." It's a whole lot more.
Author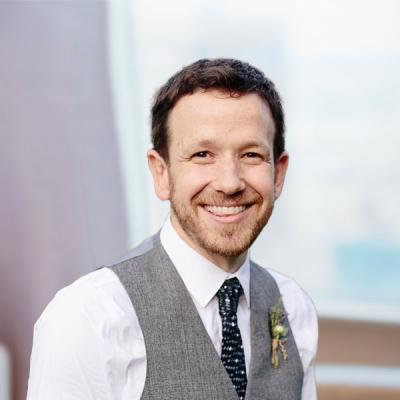 Michael B. Katz is a Mintz corporate attorney who focuses on mergers & acquisitions, private equity transactions, and venture capital financings. He regularly assists clients with commercial contract negotiations, licensing agreements, and data privacy & security matters and advises startup and emerging companies.