Delaware Governor Issues Order Clarifying Notice Requirements for Virtual-Only Shareholder Meetings due to COVID-19
On March 13th, the SEC's Division of Corporation Finance issued guidance allowing companies who had already filed proxy statements to switch to virtual-only meeting formats due to COVID-19 without mailing additional proxy materials or notices to shareholders.  We discussed this regulatory relief and the related press release a company would be required to issue in our earlier advisory available here.  However, because the Delaware statute governing notices to shareholders contains its own requirements, public companies incorporated in Delaware have been concerned that a press release meeting the SEC's requirements for relief would not necessarily qualify as effective notice under Delaware law and additional notice to shareholders would continue to be necessary. 
On April 6th, Delaware Governor John Carney ended the ambiguity by issuing an executive order [1] providing that a public company's press release giving notice of a change from an in-person to a virtual meeting due to the coronavirus that is issued in compliance with the SEC's guidance will constitute effective notice under Delaware law, provided it is promptly posted on the company's website after issuance.  The order also provides if it is impracticable to convene a currently noticed meeting of shareholders at the physical location originally noticed due to the COVID-19 pandemic, the company may adjourn the meeting to another date or time, to be held by means of remote communication by providing notice of the date and time and the means of remote communication in an SEC filing with a press release promptly posted on the company's website after release. 
The source of the confusion over the adequacy of press releases as effective notice for purposes of Delaware law can be found in DGCL Section 232 (Delivery of notice; notice by electronic transmission).  Section 232 provides that notice (including notice of the date, time and place of the annual shareholder meeting) may be given to shareholders by physical mail, email, facsimile, posting on an electronic network with separate notice to shareholders, and by "any other form of electronic transmission" when directed to the shareholder if the means of transmission has been consented to by the shareholder.  A press release appears to qualify as an electronic transmission under the statute's definition: any form of electronic communication that creates a record that may be retained, retrieved, reviewed and printed by a recipient.  However, companies are unlikely to have received consent from their shareholders to receive notice by press release.  The order confirms that public companies that have already filed their proxy statements and want to change the shareholder meeting to a virtual-only meeting as a result of the public health threat caused by the COVID-19 pandemic may rely on the order to satisfy Delaware notice requirements by issuing a press release that complies with the SEC guidance and that is promptly posted on the company's website.
Companies should note that any notice of a change in meeting via press release would need to meet the Delaware statutory requirements for timing of notices: given not less than 10 nor more than 60 days before the date of the meeting.  In addition, any press release should include the date, time and means of attending and voting at the virtual meeting, as well as information for accessing the list of shareholders entitled to vote at the meeting.  Companies should also confirm that their bylaws permit remote or virtual shareholder meetings.
Delaware's executive order should resolve many of the concerns public companies had regarding changing their shareholder meetings to a virtual format this year, allowing companies to streamline the process of navigating the complications raised by the COVID-19 outbreak.
Author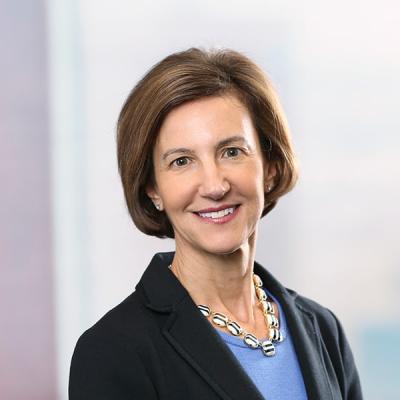 Anne L. Bruno is a Member at Mintz who advises clients ranging from start-ups to multinational public companies on issues related to corporate and employment law, including executive compensation, employee benefits, securities law, and corporate governance. She is also a key member of the firm's multidisciplinary ESG practice, helping corporate boards, companies, and their investors navigate a broad range of environmental, social, and governance considerations.