MintzTech Innovator Profile: quip
Since its beginnings in early 2015, quip, the Brooklyn-based dental start-up co-founded by former industrial product designers Simon Enever and Bill May, has swiftly reinvented the archaic dental healthcare industry. From its superbly designed electric toothbrushes to its subscription toothbrush-head and toothpaste replacement service, and its "dental connect" digital platform for customers and dental professionals, quip has made it easier, more enjoyable, and more affordable for customers to keep their smiles bright and healthy. For these achievements, quip has received unprecedented dental industry and press coverage, including recognition as one of TIME Magazine's 25 Best Inventions of 2016, a place on the O, The Oprah Magazine "O-List," and a 2016 GQ Grooming Award. With such accolades and its robust social media following, quip is revolutionizing the way people around the world approach oral healthcare.
quip's service begins with its innovative toothbrush. Rejecting flashy pharmacy aisle gimmicks, quip has developed an ultra-slim brush designed to improve the brushing habits that truly matter. Vibrating bristles and a 2-minute timer with 30-second pulses guide users through a dentist-recommended 2-minute brushing technique, and twice daily brushing is encouraged through the slim metal handle design and a travel cover that doubles as a suction mirror mount to keep up with a modern, active lifestyle.
quip's active customers never have to worry about replacing their worn out, ineffective toothbrushes. With quip's first-of-its-kind toothbrush subscription service, a fresh brush head, new battery, and optional Anticavity Toothpaste (available in both "travel" and "home" sizes) automatically arrive at their doorsteps every three months. This service, which includes free international shipping, gives customers an easy way to make sure they're always using a new, effective toothbrush.
And the benefits of quip's subscription service don't stop with brushes and toothpaste. quip educates users about oral healthcare at every touch-point. New customers receive a curated welcome pack with their first order, and existing customers get a quarterly magazine in every refill pack. In addition, quip also sends out a monthly newsletter, weekly blog additions, and daily social media posts that are accessible to existing customers and potential customers alike.
Finally, quip's "dental connect" platform, which boasts a network of almost 10,000 dental professionals nationwide, works to simplify the process of scheduling regular dental checkups, making them both more affordable and more enjoyable. This platform is currently in beta with a service that connects users to their personal dentists and sends a reminder when it's time for a six-month cleaning. With just one click, the service allows dentists to pay for an ongoing quip subscription as a reward for timely visits. Through this 24/7, all-inclusive digital site, quip smoothly combines its inspiring products with engaging oral healthcare education and a seamless professional services platform, making it the only service a family will require for its oral healthcare needs.
Authors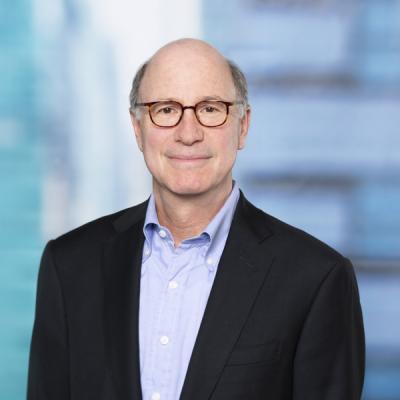 Member / Chair, Technology Practice; Co-chair, Venture Capital & Emerging Companies Practice
Daniel I. DeWolf is an authority on growth companies and serves as Chair of Mintz's Technology Practice Group and Co-chair of the firm's Venture Capital & Emerging Companies Practice. He has worked on pioneering online capital-raising methods. He also teaches venture capital law at NYU Law School.
Samuel Asher Effron assists Mintz clients with venture capital and private equity transactions, helping start-ups with legal and business matters. He has clients in a variety of technology sectors, including video gaming, music, virtual and augmented reality, and consumer electronics.