MintzTech Innovator Profile: T-REX
Founded in 2012 and headquartered in New York City, T-REX's secure, enterprise SaaS-based analytics, risk, and portfolio management platform standardizes and provides transparency to the complex structured products evaluation process, increasing liquidity and creating significant investment opportunities for the hundreds of billions of dollars of capital across various esoteric, non-commoditized asset classes.
T-REX has demonstrated its proof-of-concept in markets for solar and Property Assessed Clean Energy (PACE) financing: increasing standardization and efficiency, while lowering costs and compliance needs. Before T-REX, the value of the assets was opaque, non-standard, and manually evaluated one asset at a time. With T-REX, developers, asset managers, and institutional investors can now efficiently invest in, securitize, and manage portfolios of renewable energy assets with complete transparency. Further, T-REX takes structured asset deal sharing to a whole new paradigm, enabling secure, swift, and dynamic information sharing capabilities whereby users can granularly stress the impact of asset-specific risks on the capital structure.
T-REX's vision is to provide the financial infrastructure for the renewable energy asset class and expand the platform benefits to esoteric assets, a $12 trillion market globally. Once T-REX is the lingua franca between developers, investment banks, credit-rating agencies, institutional investors, and key market participants, T-REX will act as a marketplace for transactions, thereby facilitating price discovery and increasing liquidity. By 2021, the market for structured product analytics tools is expected to exceed $1.4 billion. T-REX is addressing this opportunity by aggressively targeting global financial institutions, asset managers, and developers. Today, at major financial institutions, there are fragmented, non-standardized software solutions that are currently being used across the majority of asset classes, giving T-REX a meaningful opportunity to streamline and diversify its initial product offering. As software spending on financial markets infrastructure for structured products increases, additional asset classes will be targeted for development.
"In 2016, we have attained more than 150 end users and established influential industry partnerships, including Morningstar Credit Ratings and Renovate America," says T-REX Founder and CEO, Benjamin Cohen. "In addition, we have achieved key product milestones and developed a repeatable go-to market strategy that has already helped facilitate hundreds of millions of dollars of new capital for our clients. The T-REX platform increases standardization, promotes efficiency, prioritizes transparency and enhances compliance, all while lowering costs for our customers, which include a global set of investors, bankers, and finance professionals." 
In November 2016, T-REX announced its $10 million Series B fundraising round led by enterprise VC firm, Safeguard Scientifics, which will be used to expand its product capabilities, enter new markets, and scale its client development and engineering teams. The funding capitalizes T-REX to leverage its expertise and market presence in PACE and solar markets to scale its valuation, structuring, and portfolio management platform across esoteric and non-commoditized asset classes.
"To date, T-REX has demonstrated proof-of-concept in its beachhead markets — solar and Property Assessed Clean Energy ("PACE") — which we believe is instrumental as the company looks to replicate its technology on a much broader scale," said Tina Aufiero, Managing Director at Safeguard, who will join T-REX's Board of Directors. "T-REX was founded with the mission to alleviate critical pain points in building valuation models and enabling more efficient and informed decisions in financing starting in esoteric, non-commoditized asset classes. With Safeguard's refined focus on deploying capital in technology-enabled businesses, particularly within financial services, Safeguard recognizes the opportunity to close the gap for financial markets infrastructure and SaaS-based analytics in a rapidly-evolving structured products landscape."
Authors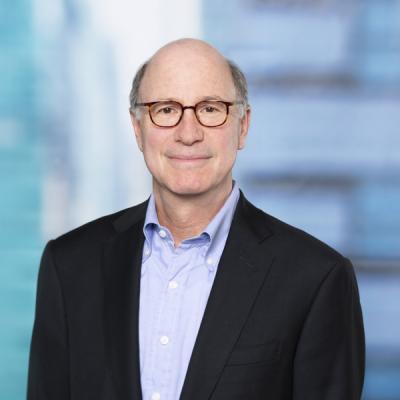 Member / Chair, Technology Practice; Co-chair, Venture Capital & Emerging Companies Practice
Daniel I. DeWolf is an authority on growth companies and serves as Chair of Mintz's Technology Practice Group and Co-chair of the firm's Venture Capital & Emerging Companies Practice. He has worked on pioneering online capital-raising methods. He also teaches venture capital law at NYU Law School.
Samuel Asher Effron assists Mintz clients with venture capital and private equity transactions, helping start-ups with legal and business matters. He has clients in a variety of technology sectors, including video gaming, music, virtual and augmented reality, and consumer electronics.