Bioethics in a Pandemic: FDA Guidance on Granting EUAs for a COVID-19 Vaccine
Earlier this month, the FDA's Center for Biologics Evaluation and Research issued its highly anticipated guidance outlining the agency's current thinking on granting emergency use authorization (EUA) to investigational vaccines for COVID-19. This guidance was the subject of intense political debate among the White House, FDA, and other public health officials given the urgent need for a safe and effective vaccine.   
The EUA for Vaccines to Prevent COVID-19 Guidance outlines FDA's foundational expectations for any EUA request for an investigational vaccine. Many of the basic requirements, such as chemistry, manufacturing and controls information, non-clinical and clinical study information (including safety and efficacy data from a well-designed Phase 3 trial), and a benefit-risk profile, are identical to the requirements for a new drug application or biologics license application, and as such, should be acceptable to all industry stakeholders.
We encourage you review the guidance for complete information regarding EUA requirements and focus here on a handful of noteworthy recommendations, some of which will increase the time necessary for vaccine manufacturers to file an EUA request, as well as for FDA's review of the request.  To this end, each vaccine manufacturer must submit the following, among other things, with its EUA request:
Safety data from Phase 3 studies including "a median follow-up duration of at least two months after completion of the full vaccination regimen" to provide adequate support for the benefit-risk profile.
Additional safety data, including:

Local and systemic adverse events in a sufficient number of study subjects to characterize the reactogenicity (i.e., expected adverse events, such as injection site swelling and low-grade fever) in each age cohort.
All safety data up to database lock, including data for >3,000 vaccine recipients "followed for serious adverse events and adverse events of special interest for at least one month after completion of the full vaccination regimen."
Data on at least five cases of severe COVID-19 among study subjects to support a risk analysis for vaccine-induced enhanced respiratory disease (ERD).
Safety and outcomes data for subjects who were previously infected with COVID-19 who may have been asymptomatic.

A safety follow-up plan to collect data from individuals who receive the vaccine under an EUA.
In addition to the highlighted submission requirements above, the guidance describes the following additional expectations and requirements for vaccine manufacturers:
FDA expects that once a vaccine manufacturer submits and obtains an EUA, the manufacturer will continue to collect safety and efficacy data for their vaccines and actively work towards submitting a Biologics License Application (BLA) for the vaccine as soon as possible.
FDA does not consider the grant of an EUA for a particular vaccine as an acceptable justification for terminating blinded follow-up procedures for an ongoing clinical trial. Long-term safety of the vaccine must still be evaluated.
FDA will convene open sessions of the Vaccines and Related Biological Products Advisory Committee (VRBPAC) to consider the safety and efficacy data for each vaccine prior to the issuance of an EUA. The agency will also make all VRBPAC briefing materials available to the public at least two business days before the scheduled meeting to consider each vaccine.
The requirements and expectations described in the guidance illustrate FDA's stated commitment to follow the science and consider adequate data of safety and effectiveness when deciding whether to grant an EUA for vaccines to prevent COVID-19. Importantly, the guidance is intended to remain effect only for the duration of the public health emergency related to COVID-19. It does not establish legally enforceable responsibilities but instead describes the FDA's current thinking on a topic. Further, though it is immediately effective, the document is still subject to public comments, which can be submitted any time.
EUA Impact on Reimbursement
Stakeholders have been raising concerns regarding coverage for vaccines available via an EUA. In general, payors typically do not cover drugs or vaccines approved via an EUA and only cover vaccines recommended by the CDC's Advisory Committee on Immunization Practices (ACIP).  However, just yesterday, CMS published an interim final rule with comment period that outlines a plan for immediate coverage and payment for COVID-19 vaccination.  The interim final rules enable both Medicare and Medicaid to fully cover the cost of covid-19 vaccination, even if available via an EUA. The rules require most private health plans to provide coverage without cost-sharing within 15 days of a recommendation from ACIP.  Finally, the rules explain that people without insurance will have vaccine costs covered by the funds from the CARES Act Provider Relief Fund. We plan to provide a more detailed overview of the proposed rules next week.
Authors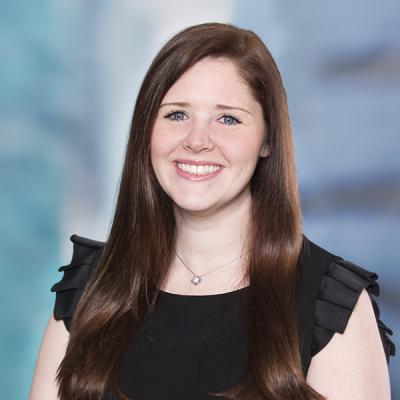 Bridgette A. Keller is a Mintz attorney who applies her experience in health system administration and ethics in health care to her health law practice. She advises health care providers, ACOs, health plans, PBMs, and laboratories on regulatory, fraud and abuse, and business planning matters.
Benjamin advises pharmaceutical, medical device and biotech companies on the FDA regulatory process to identify the correct regulatory pathway, assisting with FDA communications and strategy.