Insights Center
Thought leadership, news, events — you will find them all here, right at your fingertips. We've consolidated the firm's most popular content in one, easy to search location. Enter a key word or phrase to find pertinent blog posts, articles, press releases, and upcoming events.
Mintz Viewpoints
Showing 57 - 64 of 8991 results
News & Press Releases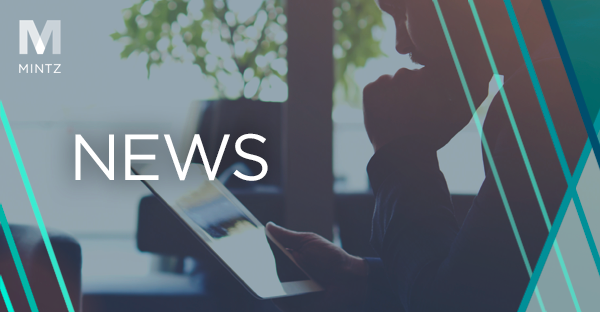 Law360 reported that Mintz client American video codec company DivX, an early innovator in the digital streaming video and digital rights management scene, has reached confidential settlements with LG and Samsung, resolving international litigation claiming they infringe DivX's streaming patents with their smart televisions. The Mintz team representing DivX is led by Member and Chair of the firm's Intellectual Property Division Michael Renaud and Member Adam Rizk and includes Member and Chair of the firm's Intellectual Property Litigation Practice Matthew Hurley, Members Keith Carroll, Marguerite McConihe, Michael McNamara, Samuel Davenport, and Daniel Weinger, and Associates Matthew Karambelas, Jessica Perry, and Nana Liu.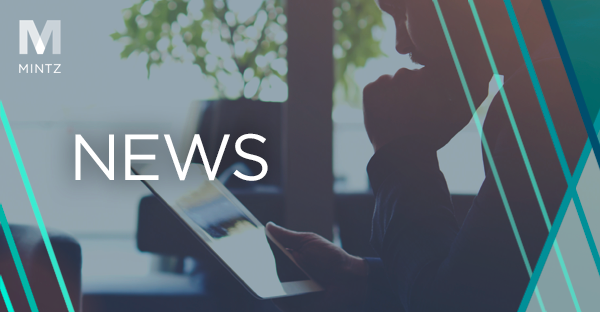 Mintz Managing Member Bob Bodian appeared on WBZ-TV, CBS Channel 4 Boston, to discuss the firm's COVID-19 vaccination requirement for attorneys and professional staff returning to the office. During the interview, Mr. Bodian emphasized the firm's goal of creating the safest and healthiest work environment for employees.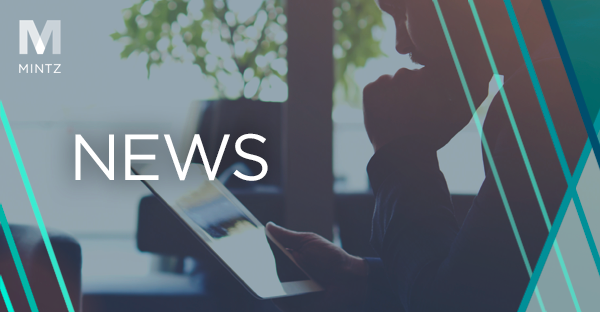 Mintz Member and Co-chair of the firm's Retail and Consumer Products Practice Chuck Samuels was interviewed by the National Association of College and University Business Officers (NACUBO) to discuss upcoming legislation that may impact colleges and universities, in addition to sharing observations related to bonds and other financing tools.