Defended the developer of a mixed use project, which included over 60 residential units, in an appeal brought by a competing shopping center.
Obtained summary judgment on behalf of developer in an action challenging of municipality's inclusionary zoning determination.
Argued an appeal of a Comprehensive Permit before the Supreme Judicial Court, which affirmed our client's Comprehensive Permit for a residential development of approximately 150 units.
Obtained dismissal of lawsuit brought by a municipality challenging a funding agency's determination of eligibility for a Comprehensive Permit.
Defended mall owners in an appeal by neighboring entities of a subdivision approval and variances issued in connection with development for a new anchor tenant, obtaining summary judgment on standing grounds.
Successfully appealed to the DHCD a municipality's determination that it had achieved an affordable housing statutory minimum.
Represented North End Restaurant and property owners in suit against the MTA regarding the impact of the Big Dig, obtaining for our clients one of the largest jury verdicts in Massachusetts for 2015
Defended an insurer through summary judgment and on appeal against breach of contract and bad faith claims by immediately deposing the insured and proving no damages, while preventing any depositions of the insurer.
Defended an insurer against claims that it converted subrogation claims, obtaining summary judgment from the US District Court for the District of Oregon.
Represented a college and a private secondary school in suits by neighbors challenging permitting for athletic fields.
Brought an appeal of a special permit issued to allow the construction of a wind turbine on behalf of nearby land owners.
Represented a UK based reinsurer in a $30 million reinsurance arbitration dispute involving rescission of a workers' compensation program.
Representing energy company in administrative appeals of wetlands and Chapter 91 waterways permitting for natural gas infrastructure.
Successfully defended energy company against administrative appeals of an Air Quality Plan Approval for natural gas infrastructure.
Case Study
Mintz helped Hollis Hills obtain a comprehensive permit from the Massachusetts Housing Appeals Committee to construct affordable housing in Lunenburg, Massachusetts under the state's Chapter 40B affordable housing law. Mintz appealed the Lunenburg Zoning Board of Appeals's denial of the application.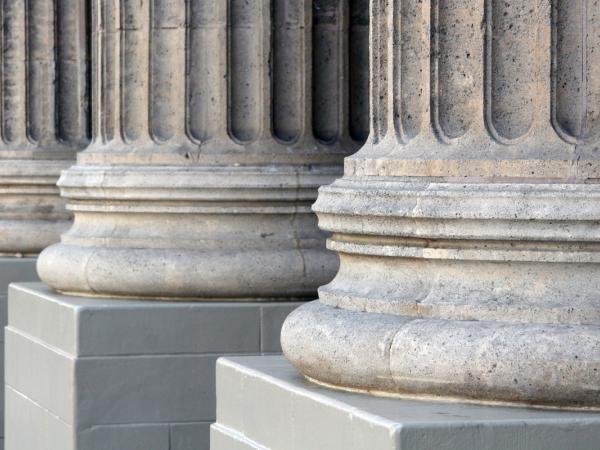 Case Study
Mintz litigators Marc Abrams and Nicholas Cramb have represented leading companies in confidential reinsurance arbitration proceedings resulting in recoveries in excess of $100M, "no-pay" rulings for reinsurers, awards of interest, and attorney's fees.
Case Study
Mintz litigators won an $8.5 million jury verdict for Joe Tecce's Ristorante in Boston's North End in a case against the Massachusetts Department of Transportation. The Tecce's sued over lost sales associated with business disruption during the state-funded "Big Dig" construction project.