Helped to secure dismissal on behalf of a former Saudi intelligence official in a case brought by the kingdom's sovereign wealth fund and its subsidiaries, alleging our client embezzled billions of dollars.
Represented a national commercial real estate operator in one of the largest bankruptcy proceedings ever brought in the District of Massachusetts involving claims owed on the premier office tower in Boston — at the close of Mintz Levin's presentation of evidence in the trial, the debtor agreed to pay $679 million to our client.
Representing the former CEO of a publicly traded semiconductor company charged with securities fraud related to alleged stock options backdating. The US Attorney's Office simultaneously unsealed an indictment charging the client with criminal tax evasion relating to the stock option exercises challenged by the SEC. After extensive pretrial briefings and hearings — followed by a six-week jury trial — the jury acquitted Bob's client in the criminal case. The SEC civil action and the derivative lawsuits were satisfactorily resolved.
Represented the founder and former CEO of a telecommunications company in an action arising out of allegations concerning the backdating of employee stock options.
Represented the parent company and subsidiary concrete manufacturers in connection with an investigation into supplying substandard concrete on the Big Dig project in Boston and rigging bids on municipal contracts. Bob led the team that negotiated a global resolution of criminal, civil, and administrative claims, which resulted in the parent company not being named or charged, and the subsidiary not being suspended or debarred from government-funded work.
Represented a medical device company in securities actions as a result of improper disclosures and derivatives actions for corporate waste.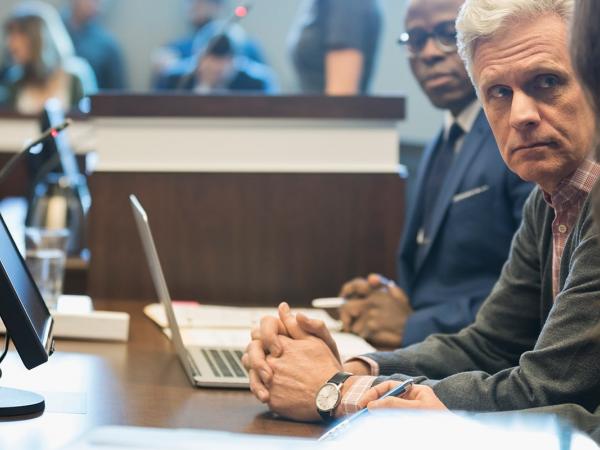 Case Study
Mintz represented a client and its former employees amid a lengthy state attorney general's investigation following accusations of criminal violations of the state's Superfund law. Mintz led a team of environmental lawyers and experts, and the allegations were settled in a civil consent decree.