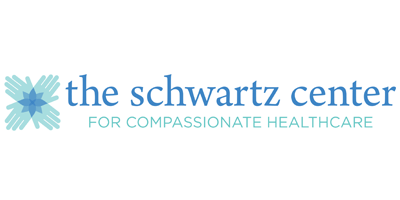 Key Facts
The Schwartz Center for Compassionate Healthcare is a pro bono client named after a Mintz attorney who passed away at age 40.
Mintz serves as pro bono counsel in several practice areas.
We have obtained trademark and copyright protection for the organization's brands and works in the United States and other countries.
The Situation
Kenneth B. Schwartz was a Mintz attorney who passed away at 40 after a 10-month battle with an aggressive cancer. He conceived of the organization during his illness as he realized that the human connection between caregiver and patient is critically important. He noted in an article he authored for the Boston Globe Magazine that "the smallest acts of kindness" make "the unbearable bearable."  The organization he outlined and founded prior to his death advocates for and nurtures compassion in healthcare.
The Approach
The Mintz TM team provides all manner of TM and copyright support to The Schwartz Center on a pro bono basis. In addition to obtaining registered protection for the center's brand name, we have registered multiple iterations of its logo and the brand for awards created by the center.
In 2018, the center celebrates the 20th Annual National Compassionate Caregiver of the Year Award ®, and hosts its 23rd Annual Compassionate Healthcare Dinner, which will have 1,500 guests in attendance!
The center provides educational programs to support caregivers, improve teamwork, build skills, and foster compassion. Its signature program, Schwartz Rounds®, is licensed for use in more than 440 healthcare organizations throughout the United States, Canada, Australia, New Zealand, and more than 170 sites throughout the U.K. and Ireland. The Schwartz Rounds® program offers healthcare providers a regularly scheduled time during their fast-paced work lives to openly and honestly discuss the social and emotional issues they face in caring for patients and families.
The center has worked long and hard to create its programs for the purpose of bringing greater compassion to healthcare. Unfortunately, not everyone respects the value of what the center has created, and we help it protect its brands and its copyrighted works from such potential misuse.a
The Outcome
Through our collaboration with the center, it has successfully licensed its programs to healthcare organizations around the world, bringing honor to the memory of our colleague, Ken Schwartz, and spreading his message of the need for greater compassion in healthcare. It brings us great joy to have helped in this effort.