2015 Millennium Leadership Initiative (MLI) Institute
American Association of State Colleges and Universities (AASCU)
Date: June 6, 2015 - June 9, 2015
Time: 4:00AM - 2:30PM
Location: Sofitel Lafayette Square Hotel, 806 15th St NW806 15th St NW, Washington, DC 20005
Topics
Executive Contracts: Basics and Trends
 
The purpose of the Millennium Leadership Initiative (MLI) is to prepare, enhance and advance the prospect for qualified candidates, who have progressed in their professional careers, to compete successfully, for positions of president or chancellor at universities or colleges, public or private.

The MLI was established to assist individuals who derived from groups seriously underrepresented at these exclusive leadership levels. Due to rapidly shifting demographics in higher education, there was a clear need to bring the diversity within this critical leadership level, into correspondence with the changing diversity of the student population within the nation. As a consequence of over a decade of success in meeting this challenge, the MLI continues to maintain its historical preferences while accepting any qualified candidates.
The MLI Institute attracts a prestigious faculty of presidents and chancellors and experts in the media relations, advancement and fundraising, executive contract negotiation, financial management, accreditation and the executive search process. Protégés experience both theoretical learning as well as practical, hands-on training through media interviews, visits with representatives on Capitol Hill and close interactions with presidents and chancellors.
Speakers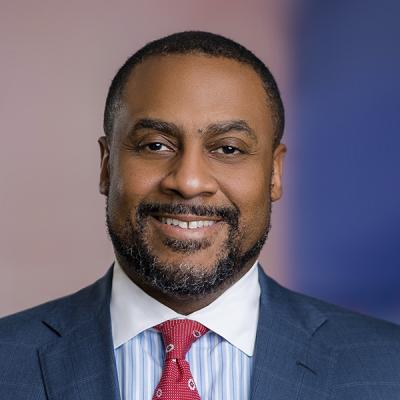 Tyrone P. Thomas is a Mintz Member who has gained national recognition for his work in employment and sports law. Tyrone advises academic institutions on executive compensation arrangements and provides compliance assessments on governance issues. He also advises clients on conflicts of interest.