Federal Circuit Affirms Dismissal on Grounds of Patent Ineligibility
On June 23, 2015, the Federal Circuit affirmed the finding of the U.S. District Court for the Northern District of California ("District Court") dismissing the complaints in four related actions for infringement of U.S. Patent No. 7,707,505 (the '505 Patent) on the ground of patent ineligibility under 35 U.S.C. §101.  See Internet Patents Corp. v. Gen. Auto. Ins. Servs., Inc., 29 F. Supp. 3d 1264 (N.D. Cal. 2013) ("Dist. Ct. Op.").
The District Court stated that the '505 Patent claims "the use of a conventional web browser Back and Forward navigational functionalities without data loss in an online application consisting of dynamically generated web pages."  Dist. Ct. Op. at 1269.  The District Court further described the '505 Patent subject matter as "retaining information lost in the navigation of online forms," id., and deemed this to be an abstract concept and thus ineligible for patenting.  Id.  The District Court further stated that "by setting out the abstract idea of a known technological challenge without setting out any specific disclosures, the Patent "added no elements or combination of elements, sometimes referred to as the inventive concept, sufficient to ensure that the patent in practice amounts to significantly more than a patent upon the natural law [or the abstract idea]." Id. (alteration in original) (quoting Mayo Collaborative Servs. V. Prometheus Labs., Inc., 132 S. Ct. 1289, 1294 (2012)).
Claim 1 of the '505 Patent recites:
A method of providing an intelligent user interface to an on-line application comprising the steps of:
 furnishing a plurality of icons on a web page displayed to a user of a web browser, wherein each of said icons is a hyperlink to a dynamically generated on-line application form set, and wherein said web browser comprises Back and Forward navigation functionalities;
displaying said dynamically generated on-line application form set in response to the activation of said hyperlink, wherein said dynamically generated on-line application form set comprises a state determined by at least one user input; and
maintaining said state upon the activation of another of said icons, wherein said maintaining allows use of said Back and Forward navigation functionalities without loss of said state.
The Federal Circuit agreed with the District Court that the character of the claimed invention in the '505 Patent is an abstract idea.  See Internet Patents Corp. Active Network Inc., No. 2014-1048, 2014-1061, 2014-1062, 2014-1063 (Fed. Cir., June 23, 2015)  In its decision, the Federal Circuit noted that the end result of "maintaining the state" is described in the '505 Patent as the innovation over the prior art, and the essential, "most important aspect."  Id. at 7 (quoting the '505 Patent at Col. 9, line 45).  The Federal Circuit also noted that the specification refers to the Back and Forward functionality as "well-known" and "common."  Id.  In addition, the Federal Circuit pointed out that the specification also states that the use of internet web pages for users to fill out online applications was brought about by "[t]he increasing popularity of the World Wide Web," and that the '505 Patent describes these online application systems as "generating information to the user based on information inputted by the user." Id.  Furthermore, the Federal Circuit argued that claim 1 does not contain any restrictions as to how the result is accomplished and that the "mechanism for maintaining the state is not described, although this is stated to be the essential innovation." Id.  Therefore, the Federal Circuit concluded that "IPC's proposed interpretations of 'maintaining state' describes the effect or result dissociated from any method by which maintaining the state is accomplished upon the activation of an icon" and, thus, affirmed that claim 1 is not directed to a patent-eligible subject matter. Id.
Therefore, when preparing a patent application, it is good practice to emphasize features of the invention that are either not conventional or not applied/implemented in routine or well-understood ways.  This can be accomplished by providing explicit support in the specification for how such features would be performed.  To the extent that any inventive features are described as or otherwise indicated to be "important" or "essential," such features should be described in as much explanatory detail as possible to provide support for arguments or amendments to overcome potential rejections under 35 U.S.C. §101 (subject matter eligibility), 35 U.S.C. §103 (unpatentable obviousness), and/or 35 U.S.C. §112(a) (written description and enablement).
Authors
Michael D. Van Loy, PhD, is a Mintz patent attorney and technology protection strategist. Michael works with growing and established companies to create, manage, and improve intellectual property portfolios in the US and abroad. His practice focuses on enforceability and business value.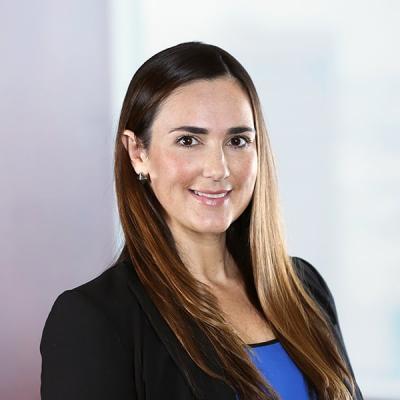 Monique Winters Macek is an Associate whose practice is focused on medical devices, systems, and methods. Before joining Mintz, Monique served as a patent agent. She's registered to practice before the US Patent and Trademark Office.