Protections of the Newly Enacted Defend Trade Secrets Act
On May 11, 2016, President Obama signed the Defend Trade Secrets Act (DTSA) into law. This important new legislation creates a federal private civil cause of action for trade secret misappropriation in which "[a]n owner of a trade secret that is misappropriated may bring a civil action . . . if the trade secret is related to a product or service used in, or intended for use in, interstate or foreign commerce." Defend Trade Secrets Act of 2016, S. 1890, Sec. 2. The statute does not preempt existing state trade secret law regimes, but will exist in parallel, adding an enhanced toolbox of options for American companies' enforcement of their intellectual property rights.
One provision of the new DTSA that has generated much commentary in the run up to its enactment is the new civil seizure mechanism established by the statute. This mechanism allows a court to "issue an order providing for the seizure of property necessary to prevent the propagation or dissemination of the trade secret that is the subject of the action." The civil seizure process will allow American companies who are aware of a potential misappropriation of their trade secrets to quickly prevent further exposure of proprietary information during the pendency of a formal DTSA case.
If trade secret misappropriation is ultimately found to have taken place during a DTSA proceeding, the law provides for a bevy of additional remedies which include equitable relief in the form of an injunction to prevent any actual or threatened future misappropriation, payment of a reasonable royalty for future use of a trade secret in "exceptional circumstances," and damages and/or attorney's fees where appropriate.
The broad definition of "trade secret" together with the prophylactic provisions of the statute will provide a robust additional tool for American companies to prevent unauthorized disclosure of propriety information. While there are certainly still open questions about the breadth of this statute given its recent enactment, including how conflicts between the DTSA and a state's common law requirements concerning keeping confidential protected trade secrets will play out, it seems clear that this new law will provide an additional avenue through which American companies can protect their intellectual property.
For a more in-depth explanation of the provisions of the DTSA, click here.
Authors
Member / Chair, Intellectual Property Division
Michael T. Renaud is an intellectual property litigator and patent strategist who helps Mintz clients protect and generate revenue from their patent holdings. Clients rely on Mike's counsel on complex and sensitive licensing agreement negotiations, acquisitions, and other technology transactions.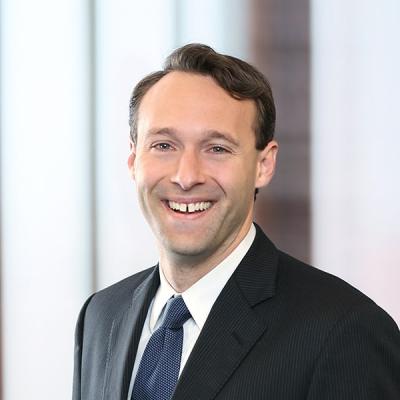 Nicholas W. Armington is an intellectual property attorney at Mintz who focuses on patent and trade secret litigation. Nick represents clients before the International Trade Commission and in US District Courts. His work involves network devices, semiconductors, converged devices, and LED lighting.