Competitors in the Courtroom: When to Exclude a Party's Designated Representative from Hearing a Competitor's Trade Secrets
"You sued them.  They stay, period." This is the conclusion a Texas trial court came to when asked to exclude the designated representative of a party from a hearing where an employee of the other party, a direct competitor, would disclose his employer's trade secrets. In a case involving misappropriation of trade secrets between direct competitors M-I Swaco ("M-I"), a subsidiary of Schlumberger, and National Oilwell Varco ("NOV"), the trial court held that to exclude NOV's designated representative from hearing a disclosure of M-I's trade secrets would be a "total violation of due process." On May 20, 2016, the Texas Supreme Court disagreed. See In re M-I L.L.C., No. 14-1045, 2016 Tex. LEXIS 389 (May 20, 2016).
M-I and NOV complete in the business of providing mesh screen filters that filter out solid matter in drilling fluid used in oil drilling, a business area known as solid-control. The dispute at issue originated when Jeff Russo, M-I's former business development manager, accepted a new position with NOV. M-I alleges that Mr. Russo had in-depth knowledge of M-I's solid-control business, bidding strategies, pricing information, customer preferences, solid-control systems, and deployment strategies. M-I sought injunctive relief, and during an August 28, 2014 hearing on an application for a temporary injunction, it requested to exclude everyone from the courtroom except the parties' respective counsels, experts, and testifying witness. NOV's designated representative, Federico Mezzatesta, would be included in the group to be excluded. The trial court denied the request, and M-I petitioned the court of appeals for a writ of mandamus, which was denied. M-I then petitioned the Texas Supreme Court for mandamus relief challenging the trial court's refusal to exclude Mr. Mezzatesta from the temporary injunction hearing.
Texas's highest court found the trial court abused its discretion when it held that excluding Mr. Mezzatesta from a hearing where a competitor's trade secrets were to be disclosed would violate due process without balancing the competing interests at stake. The Texas Supreme Court explained that while there is a "presumption in favor of participation" which "ordinarily will preclude courts from excluding parties or their representatives from proceedings," the presumption may be overcome "in limited circumstances" by "countervailing interests," at the trial court's discretion. To conduct such an analysis, the trial court should consider (1) the relative value of the alleged trade secrets, (2) whether the person to be excluded acts as a competitive decision-maker for the competitor, (3) the degree to which a party's defense would be impaired by the person's exclusion, and (4) the stage of the proceeding. The trial court should have applied this analysis and "determine[d] the degree of competitive harm M-I would have suffered from the dissemination of its alleged trade secrets to Mezzatesta."
As trade secrets are growing in importance, similar disputes are expected to crop up in cases before other venues. Both State and Federal courts around the country will need to balance the rights and desires of parties accused of trade secret misappropriation to participate in proceedings against the potential harms to trade secret owners from having their trade secrets disclosed to competitors as part of the same proceedings. The Texas Supreme Court provides one roadmap to such an analysis.
Authors
Brad M. Scheller is an attorney who handles patent disputes for Mintz clients in industries ranging from electronics and software to consumer goods and cosmetics. He represents clients in federal district courts, in the US Court of Appeals for the Federal Circuit, and at the Patent Trial and Appeal Board.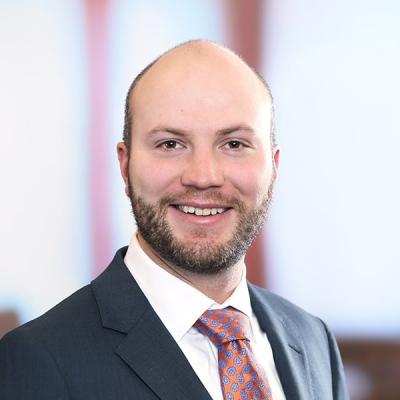 Serge Subach is an Associate who practices intellectual property at Mintz. Serge's practice focuses on patent litigation, and his experience spans broad technical fields including software, consumer electronics, and medical devices.